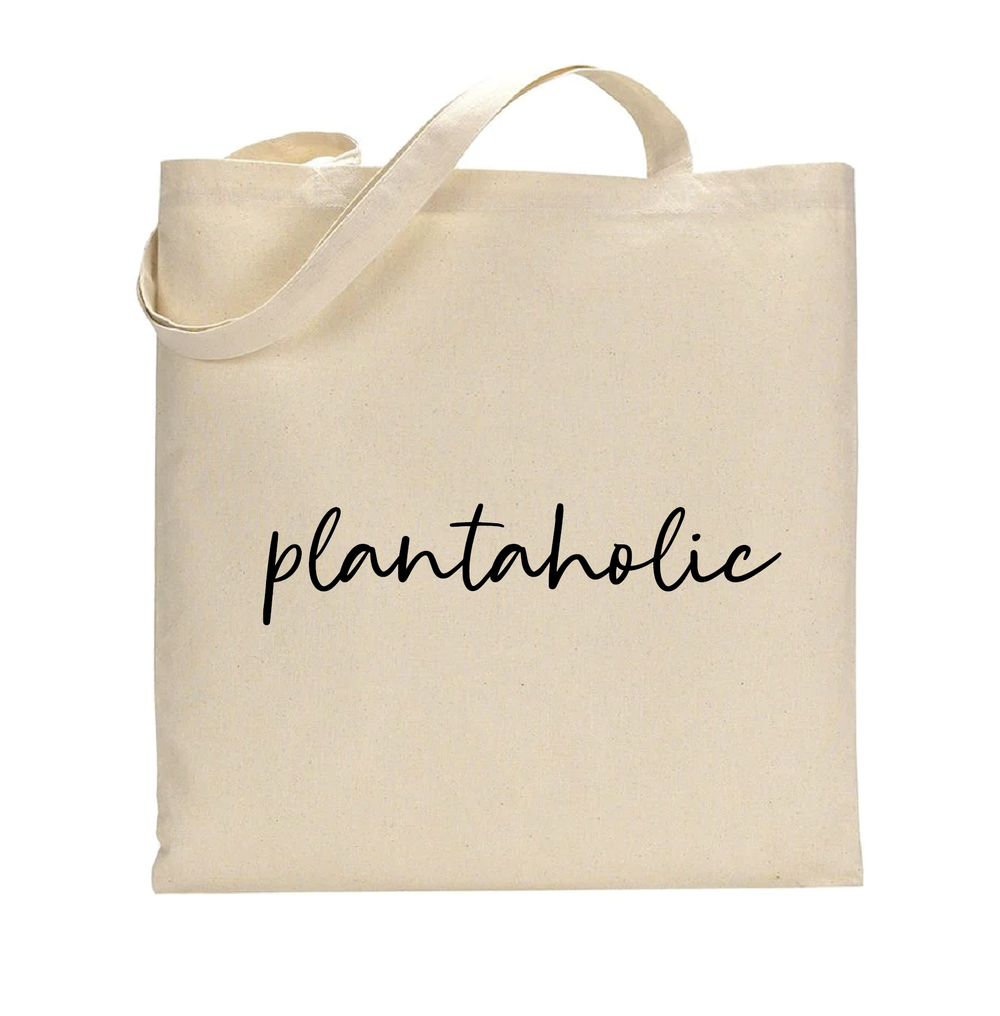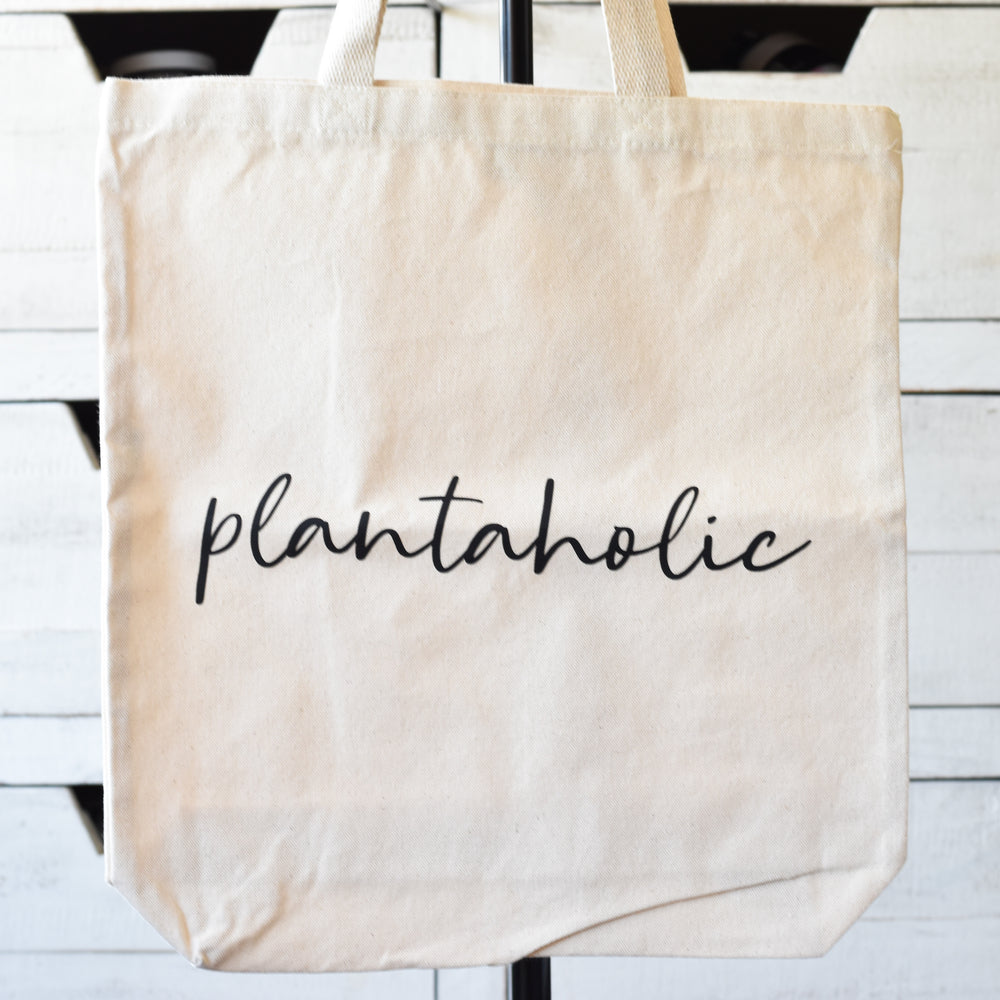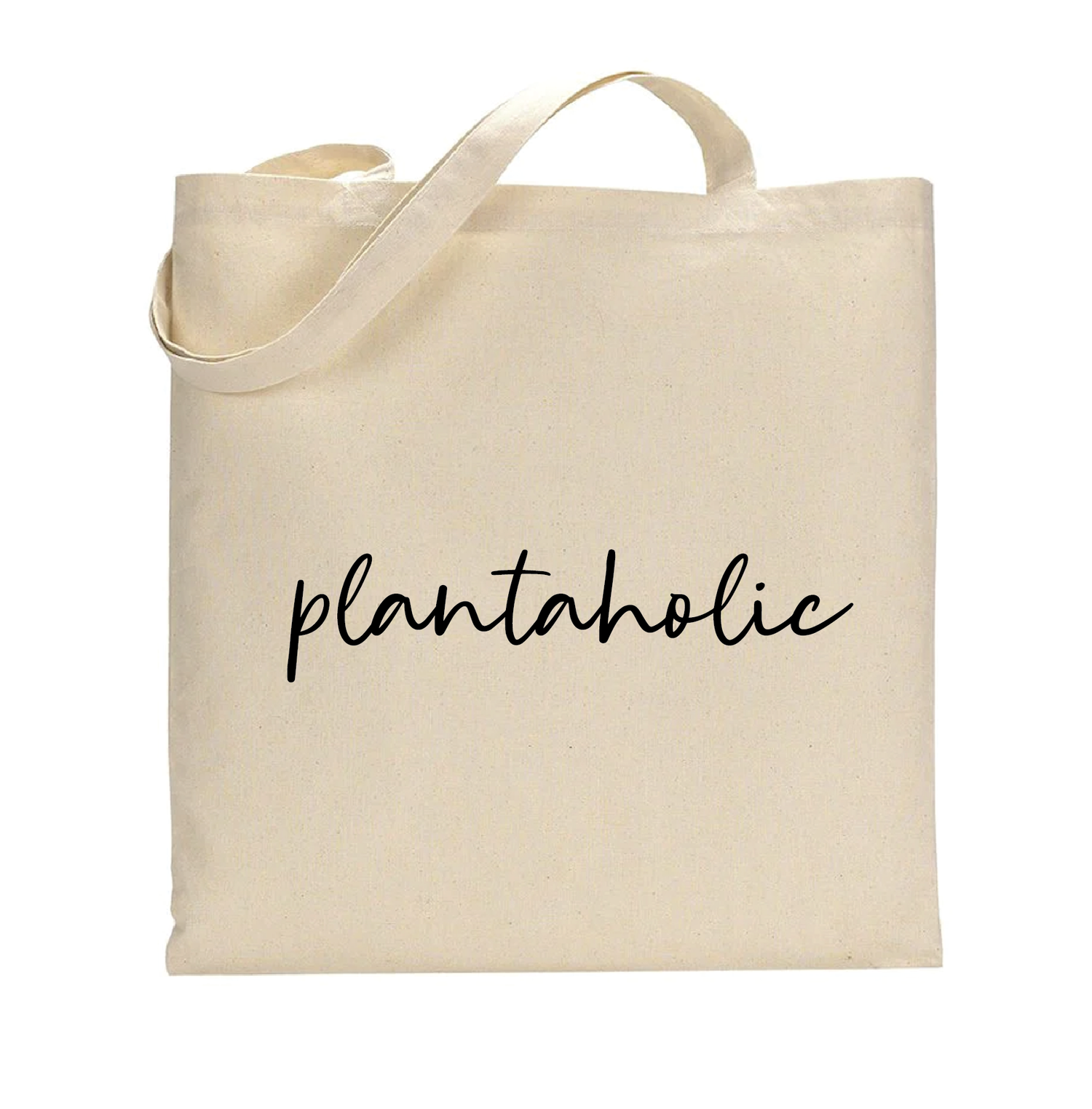 Plantaholic Cursive Cotton Canvas Tote Bag
Details
Being a plantaholic is nothing to be ashamed of. Someone once said to me, "Hey, at least I don't do drugs" and I have used that as my justification ever since. 
STURDY CANVAS - Made of 12oz Fabric Weight, these recyclable canvas bags are made to carry lots of loads and last a lifetime.
SIZE-  15"W x 15"H with a 21" soft fabric handle.
PERFECT FOR PLANTS - 3"D Bottom Gusset and wide open mouth makes easy to load and unload your plants without them falling over! Unless they're really big... then you probably need a box or something.
Standard bags will come with black text unless otherwise specified. Just leave a note in the comment section of your order if you want a different color!
Handmade in Cleveland, Ohio
Customizations available upon request