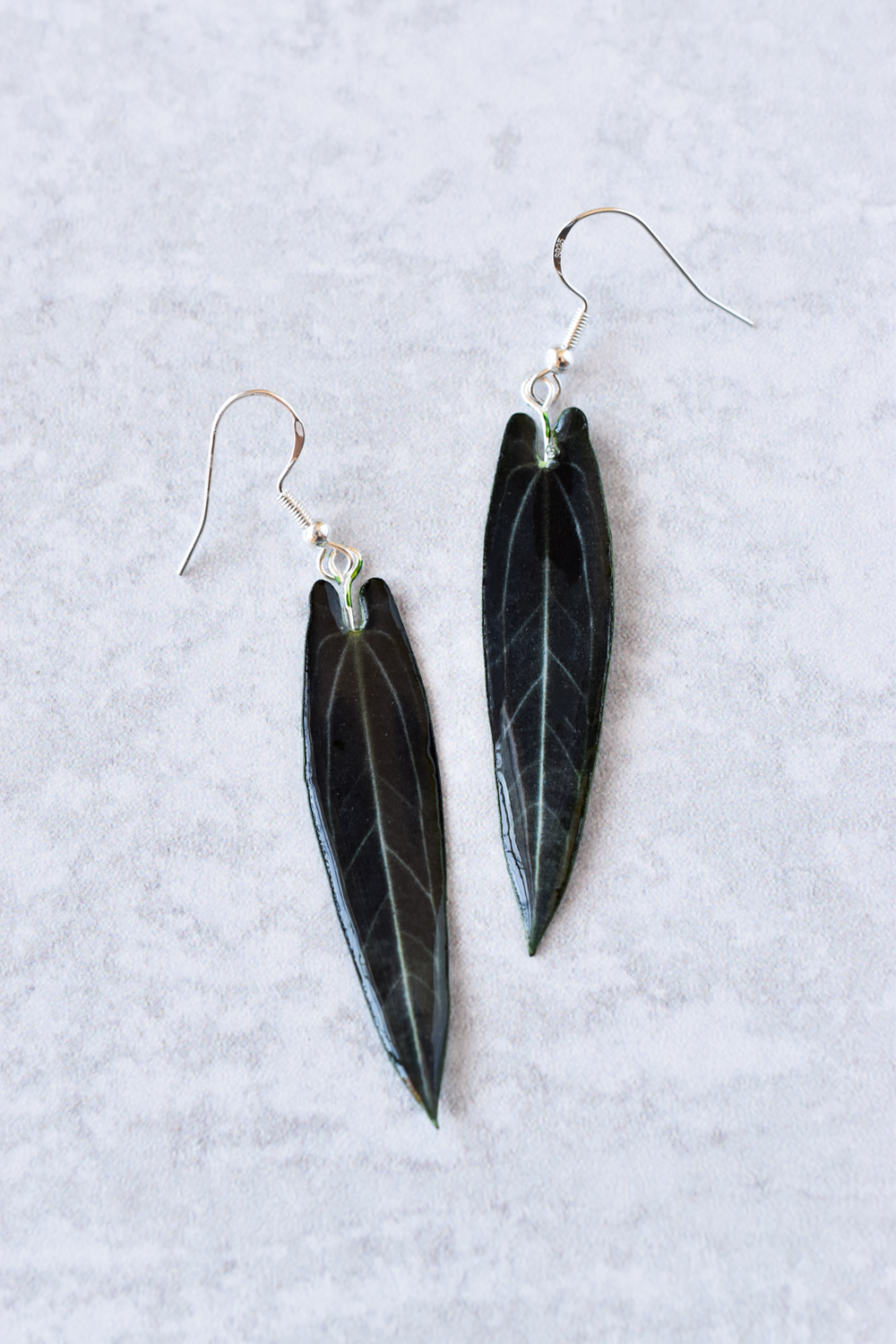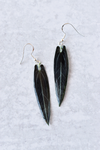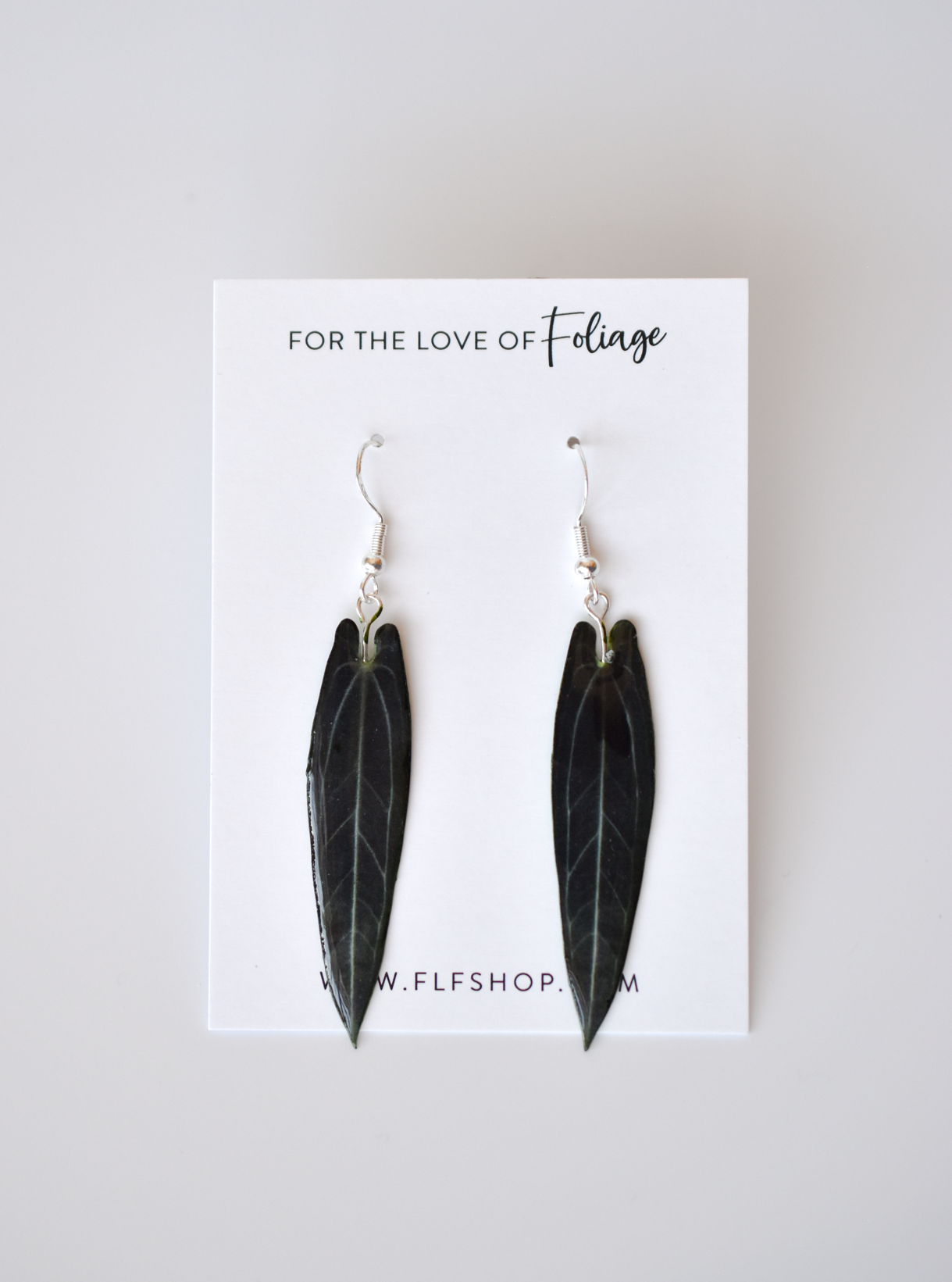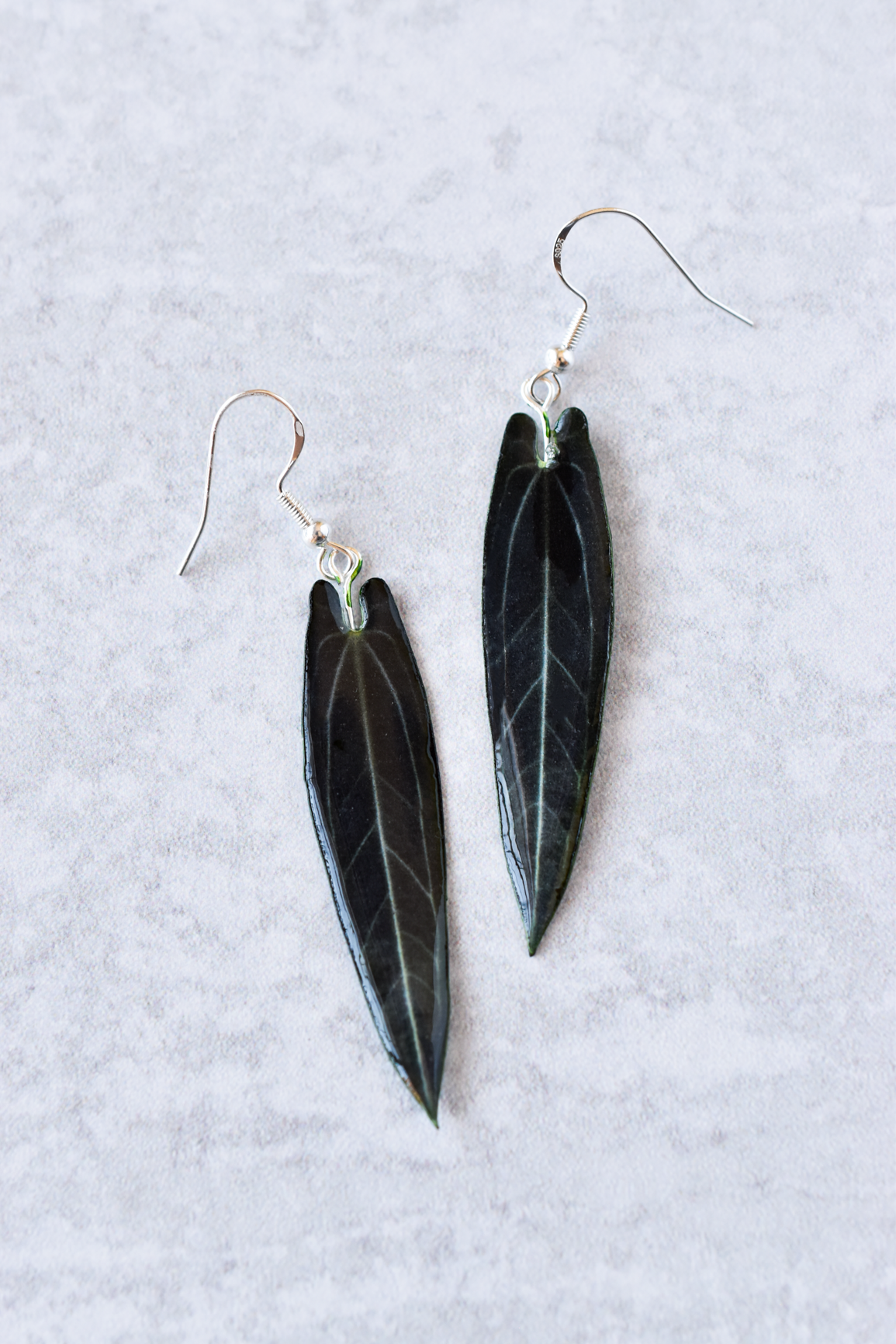 Anthurium Warocqueanum Queen Dark Form Plant Earrings | Leaf Earrings
Details
Adorn yourself with a unique pair of leaf earrings inspired by the coveted Queen of the plant world - the Warocqueanum! 
Despite being 2" long, these earrings are light as a feather thanks to their paper & resin construction. They are handmade lovingly in Cleveland, Ohio and come attached to hypoallergenic sterling silver hooks.
Perfect for any plant lover, these earrings will have you looking stylish and sassy - like a queen!
Handmade in Cleveland, Ohio
Customizations available upon request