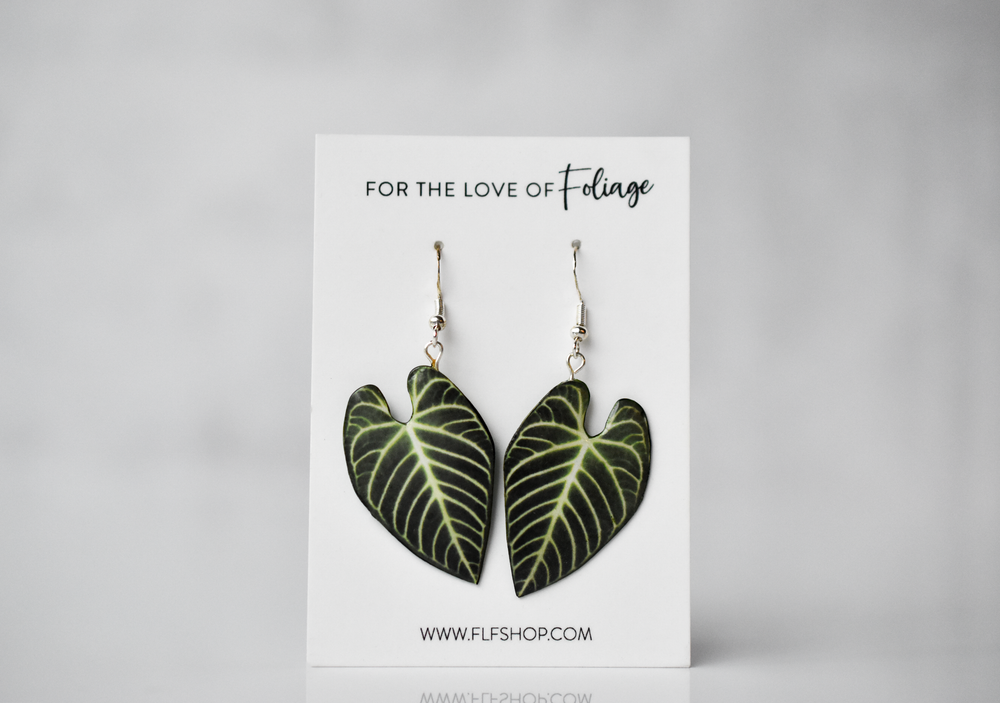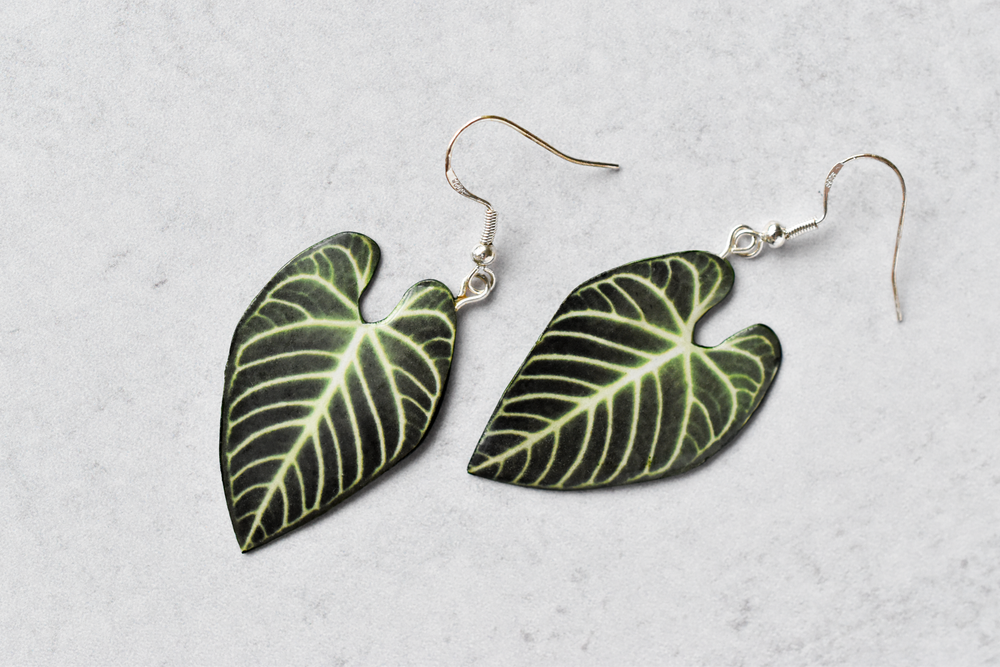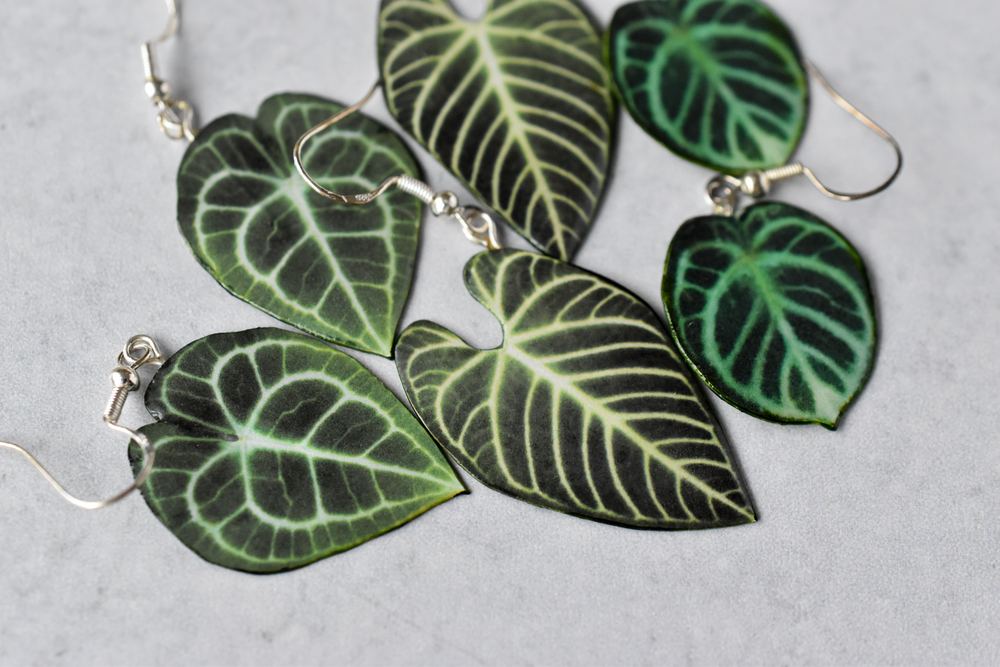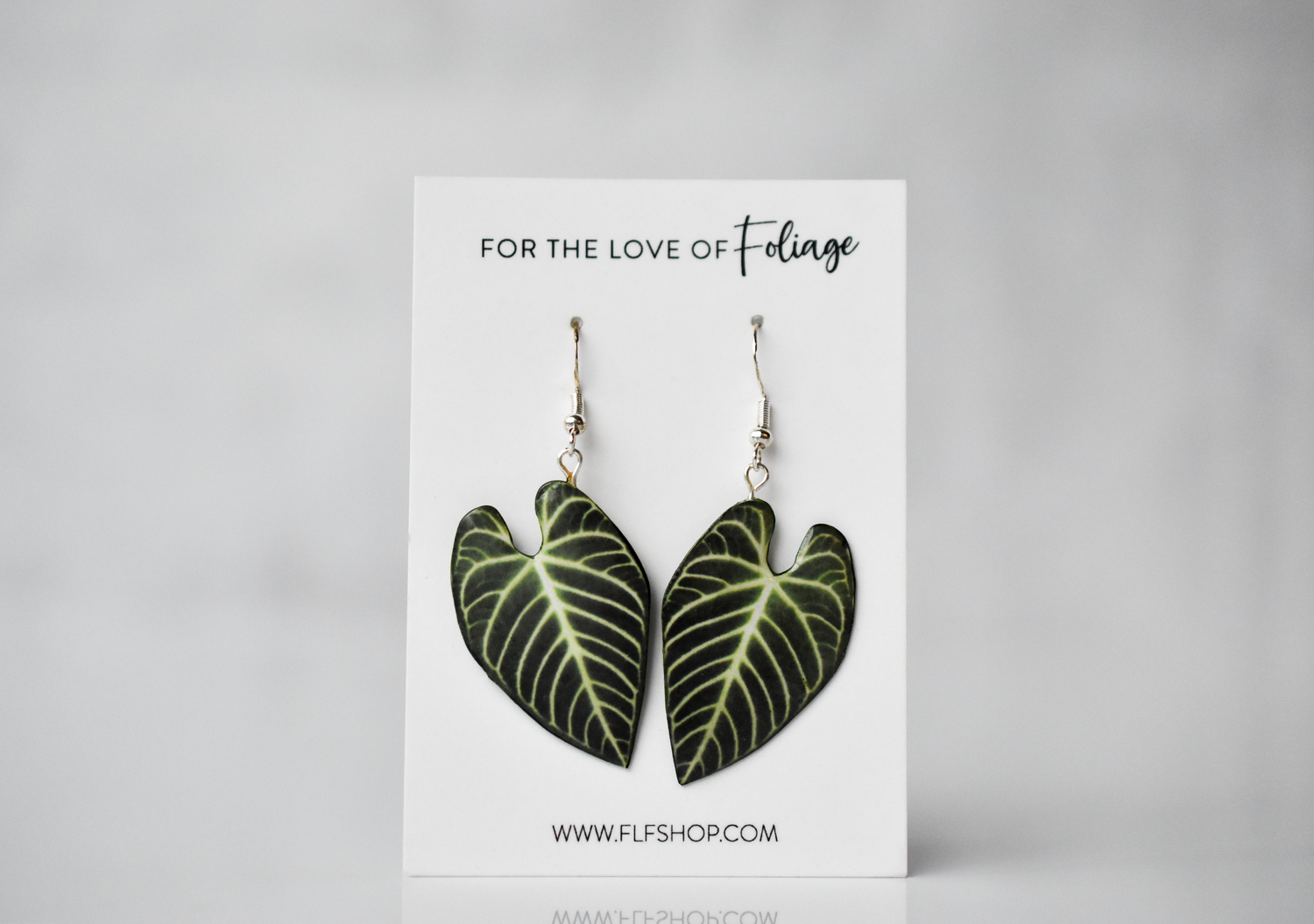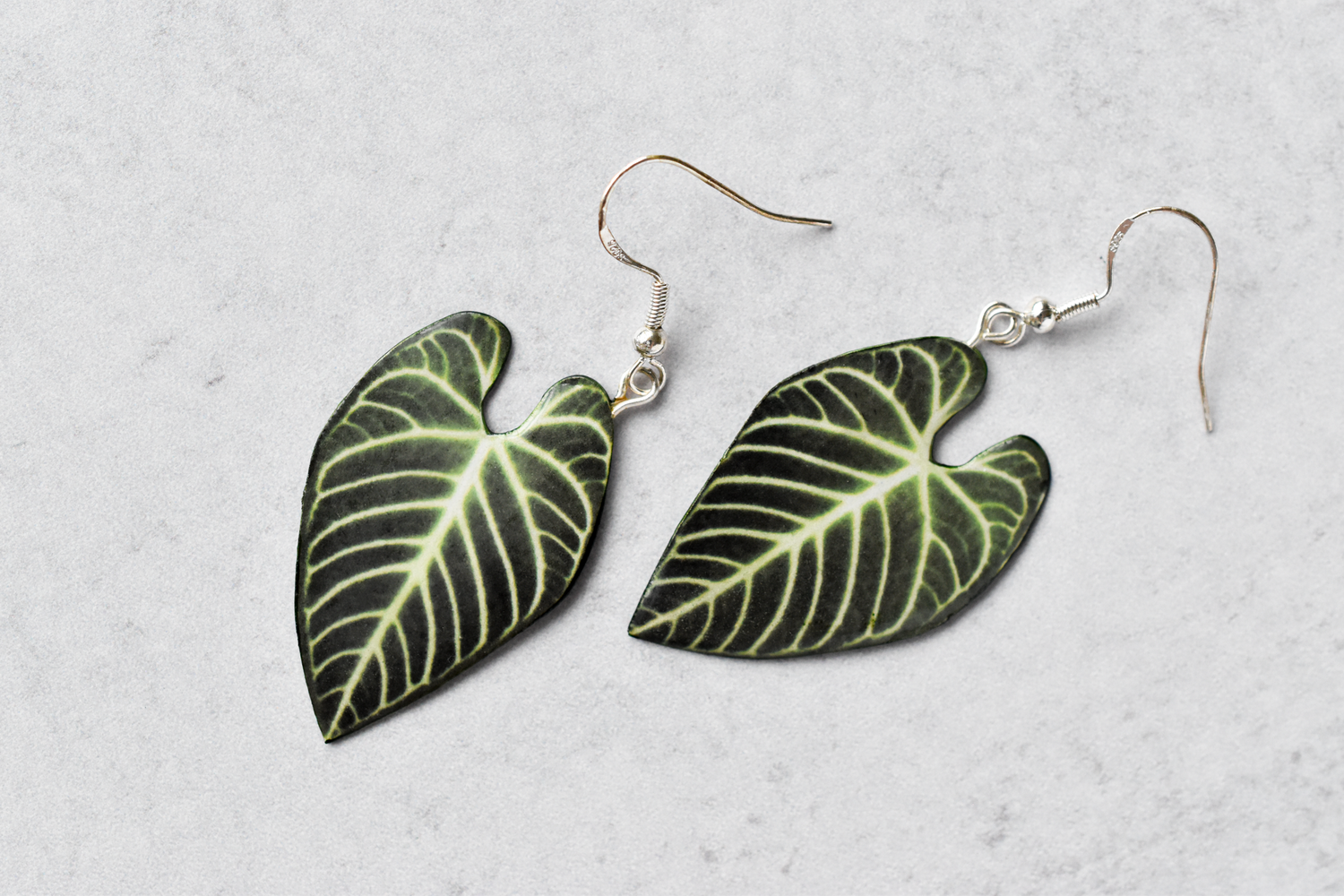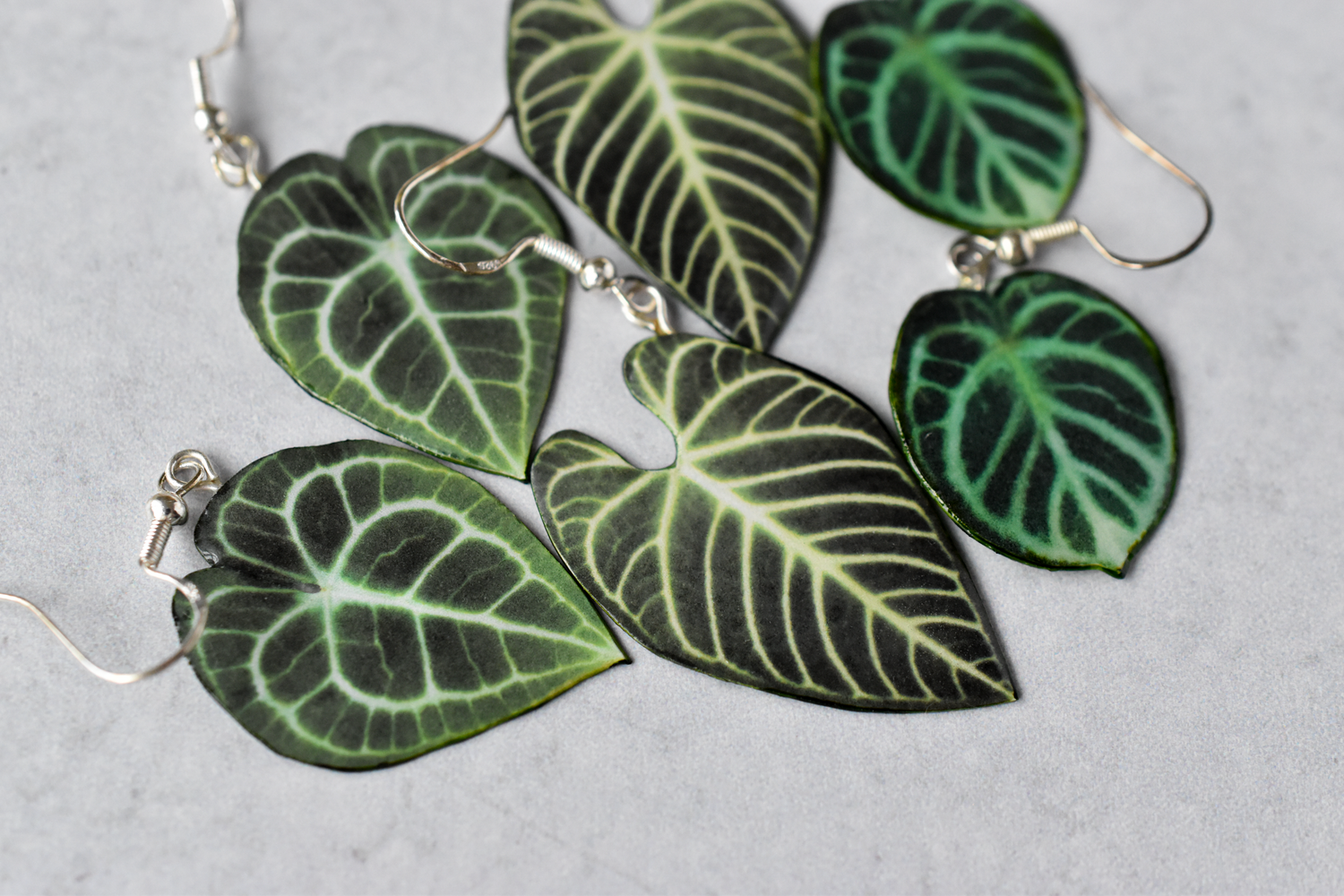 Anthurium Regale Plant Earrings | Leaf Earrings
Details
Be the envy of your friends with these gorgeous Anthurium Regale Plant Earrings!
Handmade in Cleveland, Ohio with paper and resin--plus sterling silver hooks--and weighing next to nothing, these earrings look just like real leaves!
Get the best of both worlds for your green thumbed friends with a gift that won't droop or require watering!
Handmade in Cleveland, Ohio
Customizations available upon request