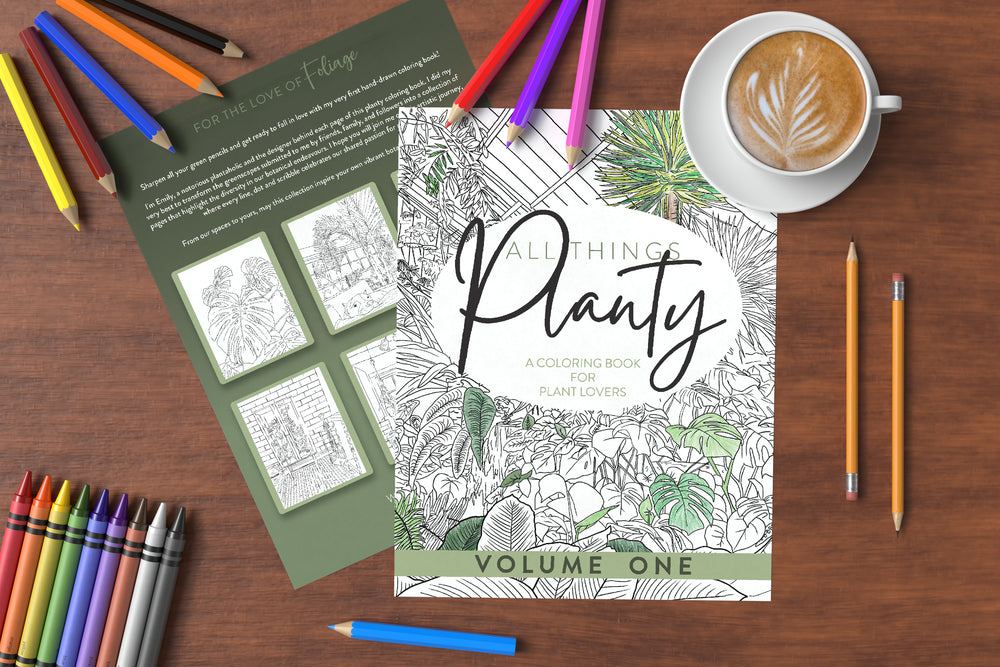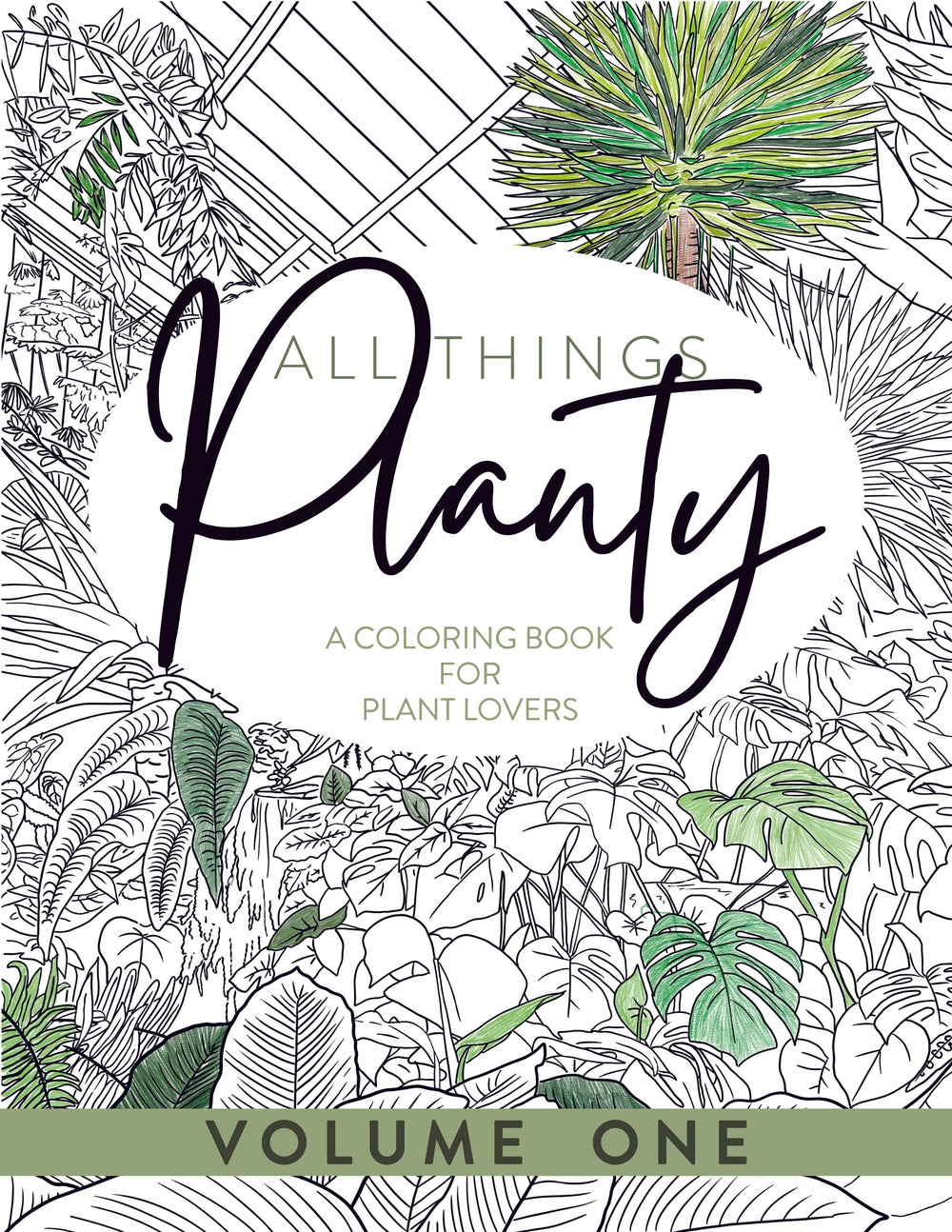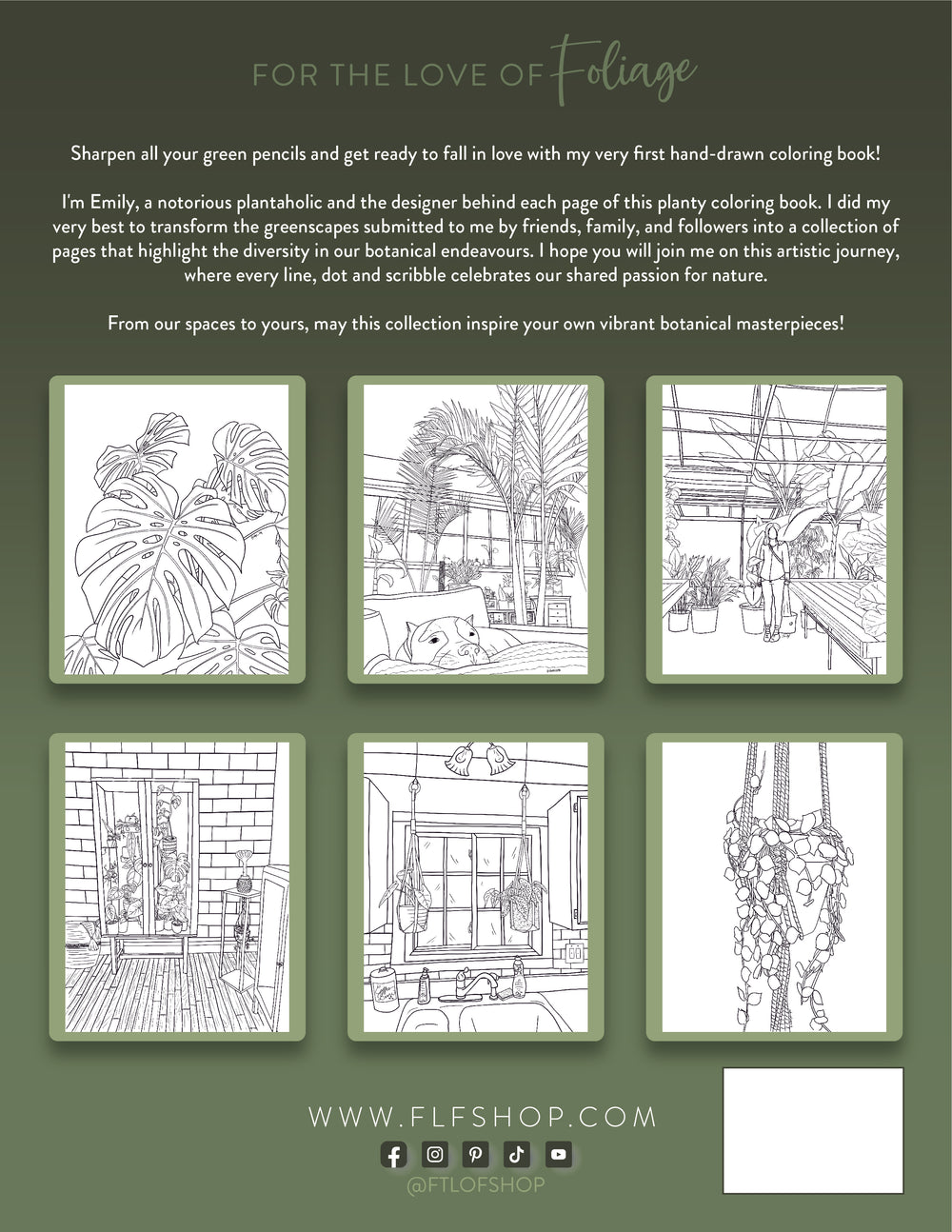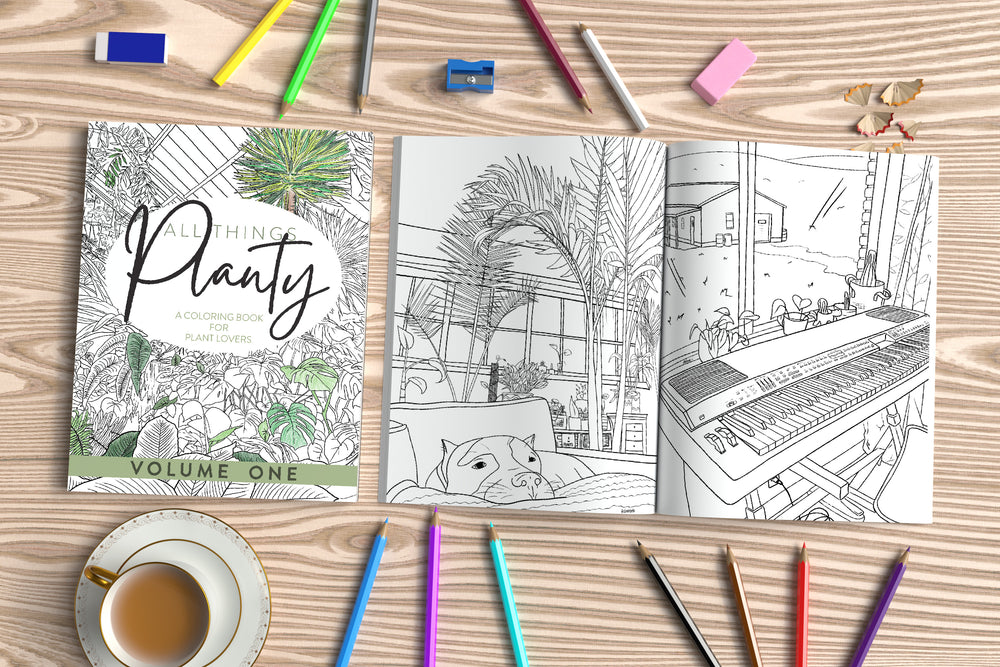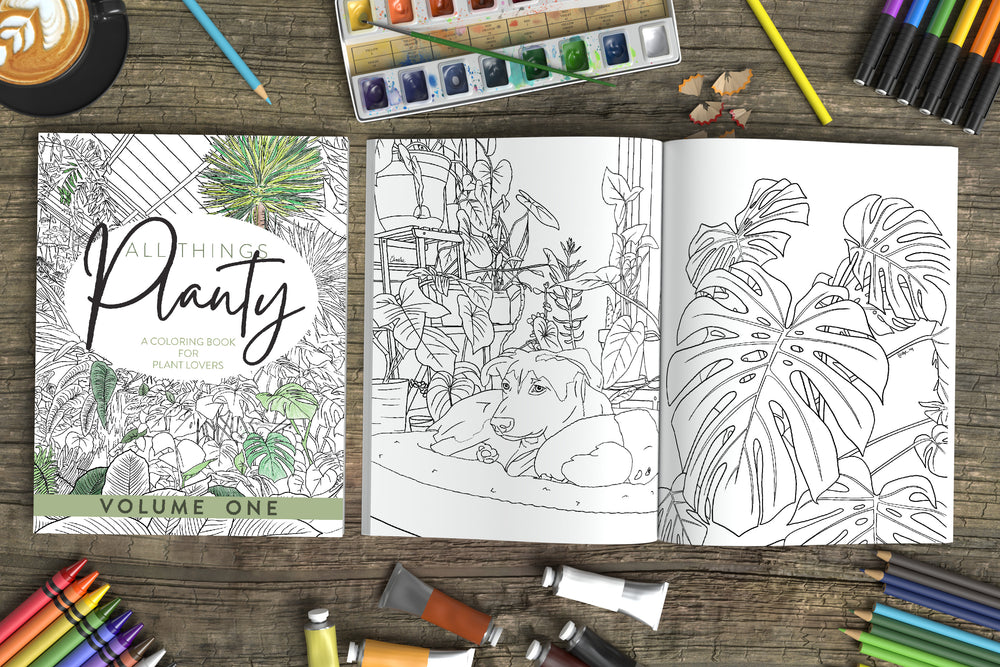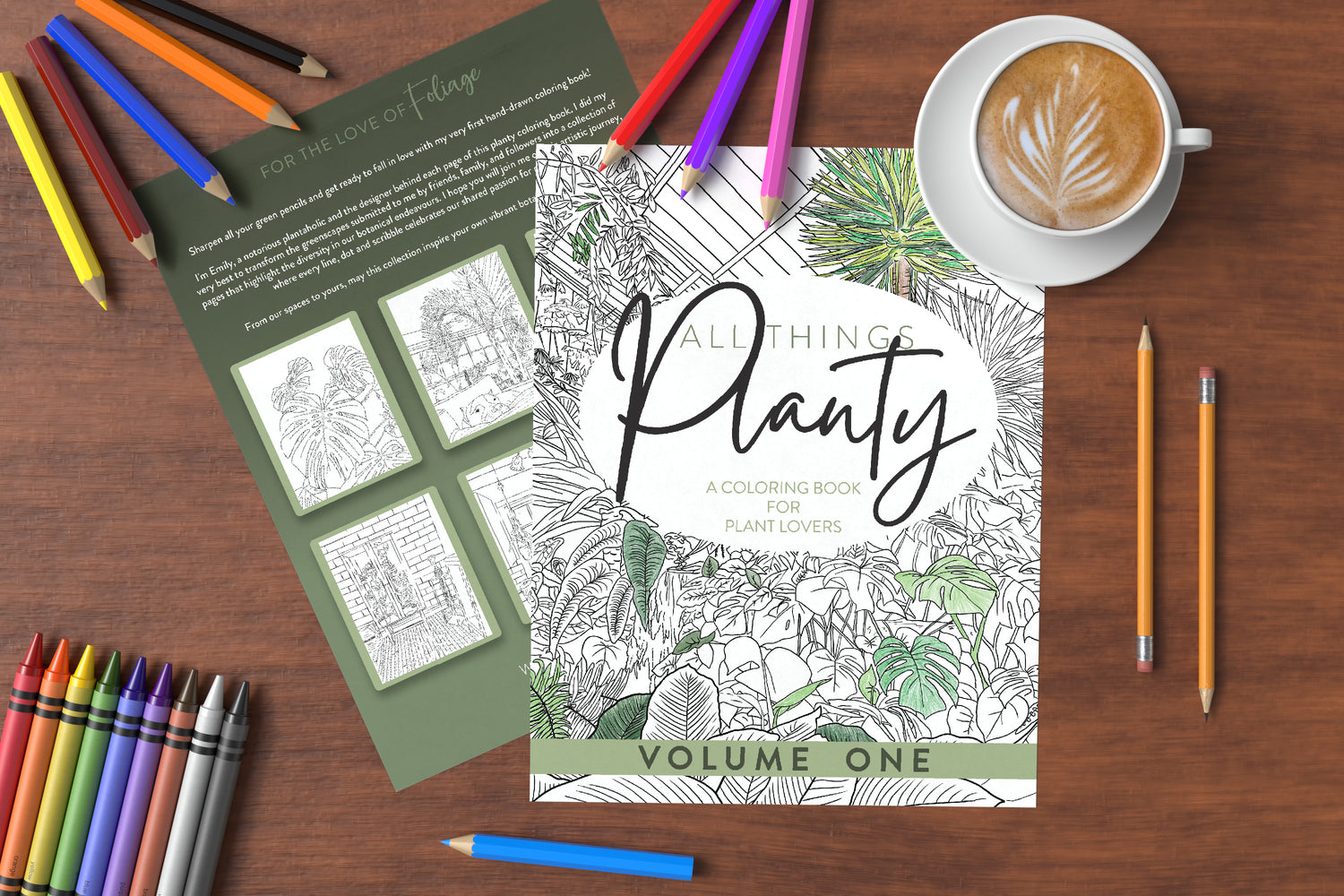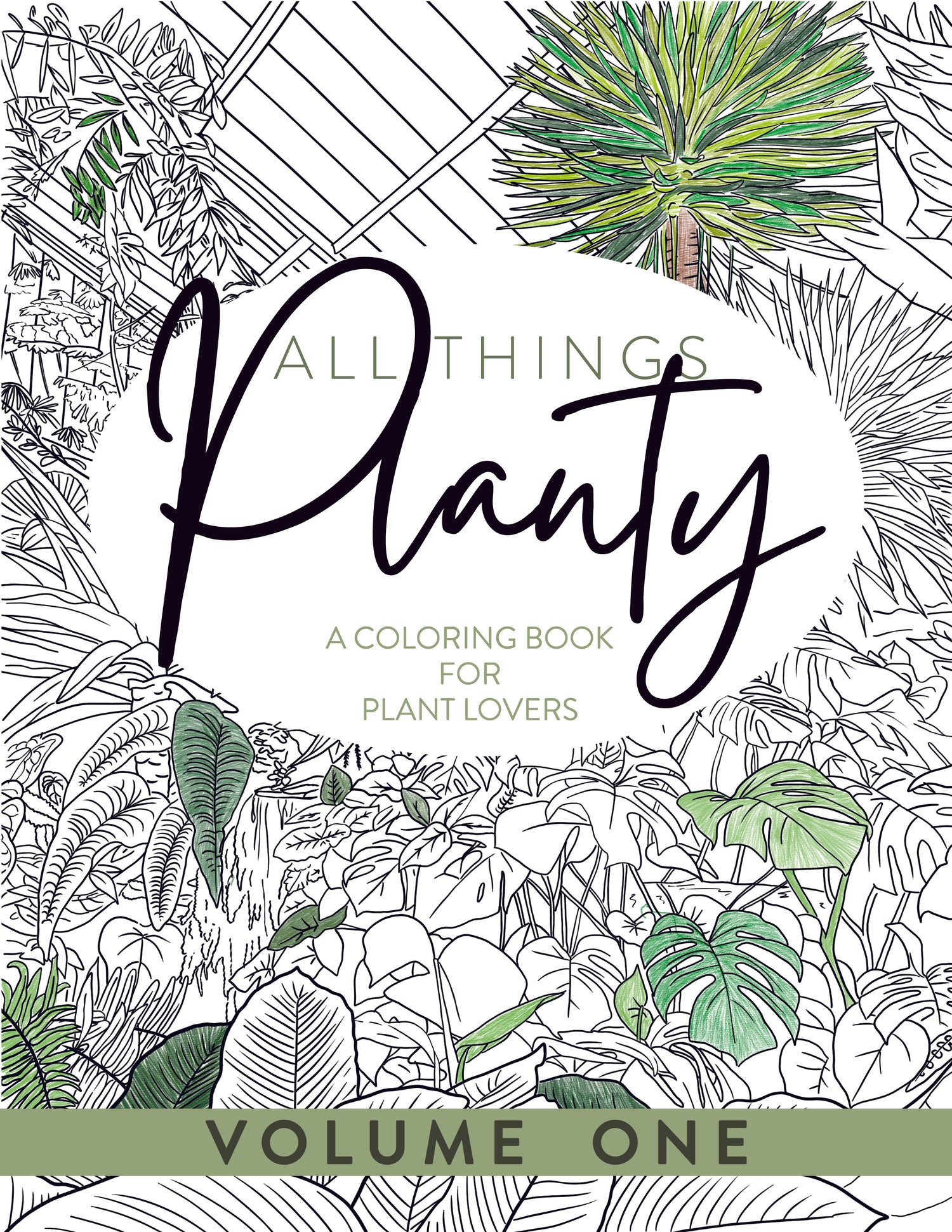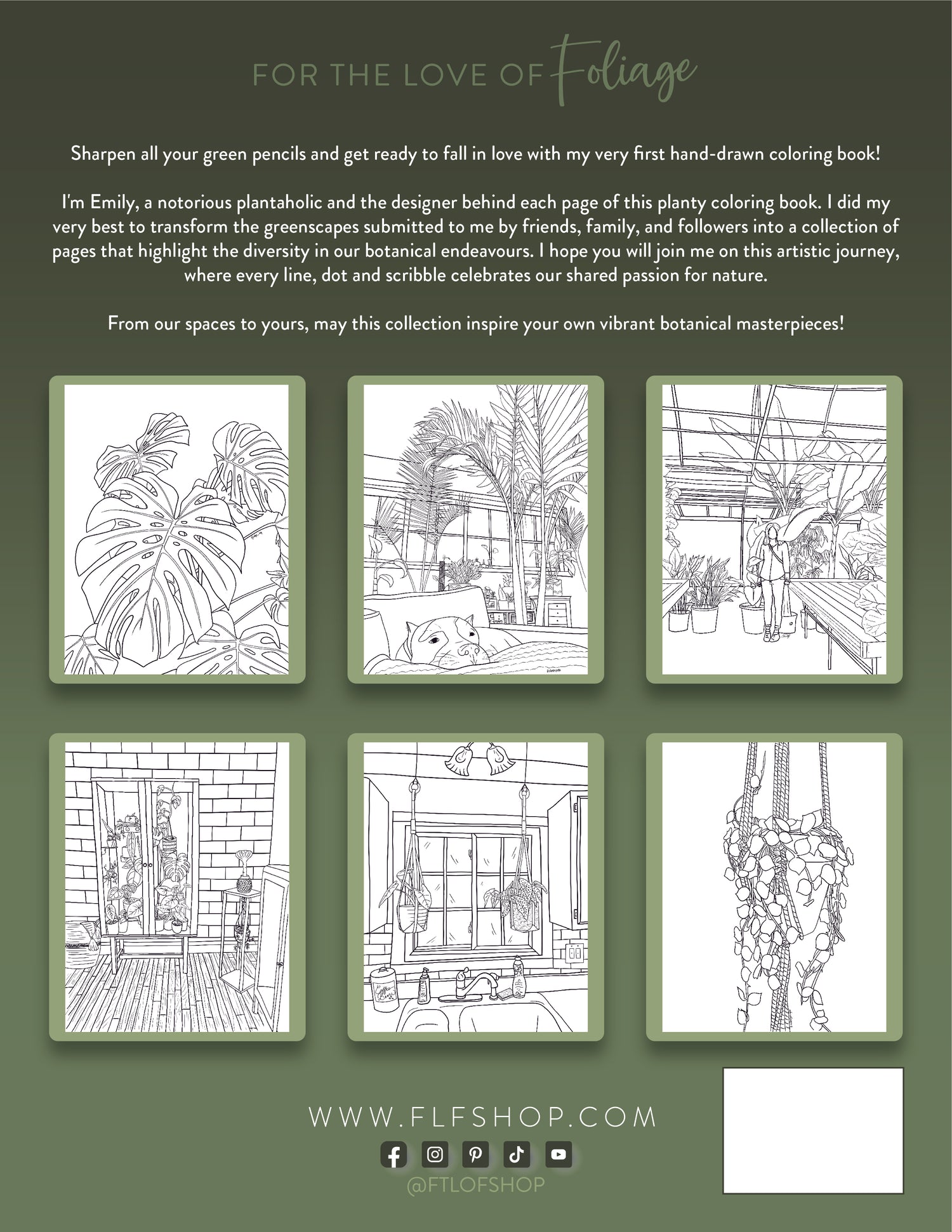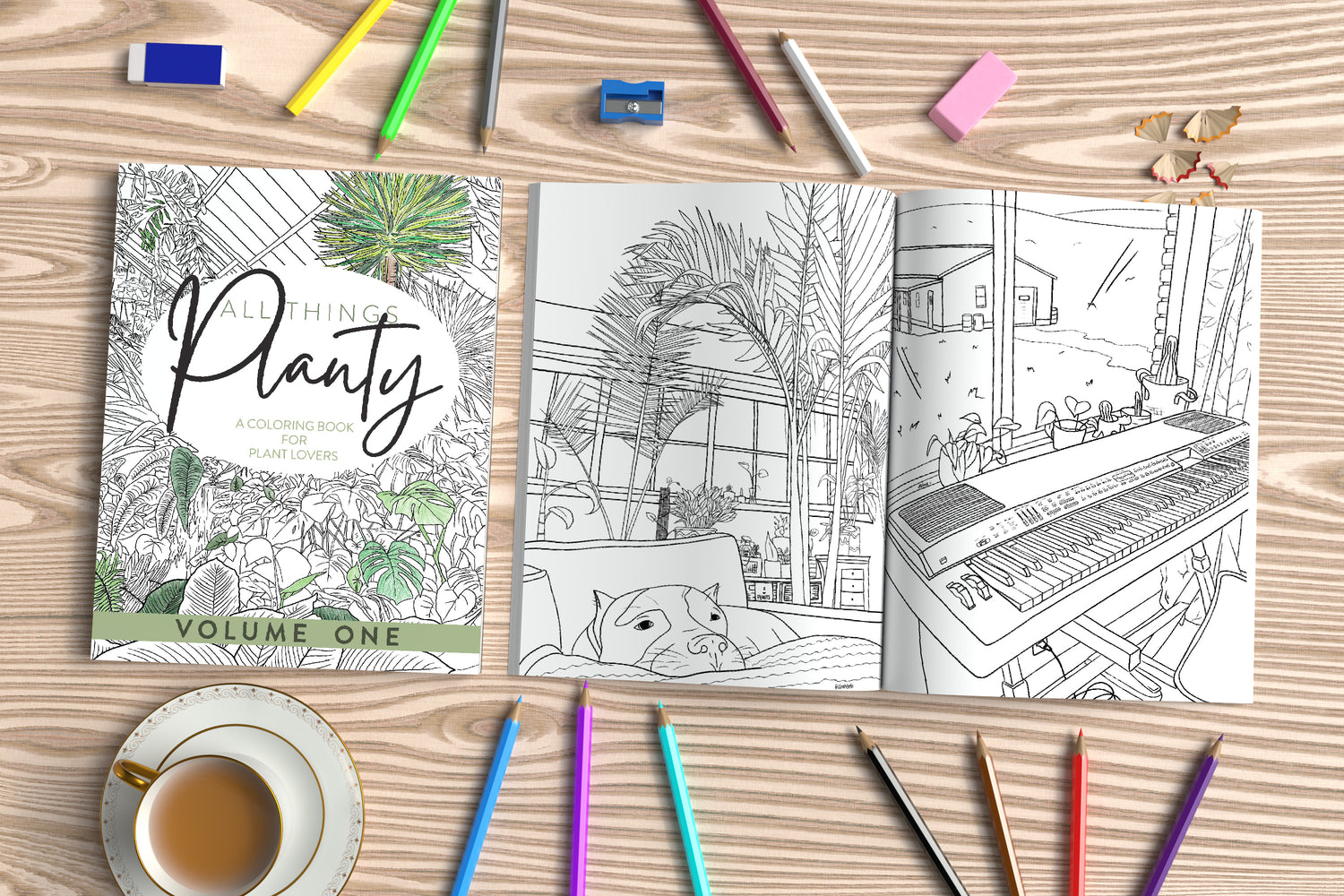 All Things Planty - A Coloring Book for Plant Lovers, Vol 1.
Details
T
ake a break from your busy schedule, sharpen your green pencils and indulge in some 
self-care
 with this 
giftable, planty coloring book!
This collection is a long-awaited botanical journey like no other, a celebration of nature's diversity inspired by submissions from friends, family, and fellow plant enthusiasts. 
Key Features:
Designed & Printed in the USA
Each book was 100% designed in Cleveland, Ohio and printed right here in the USA.
Inspired by Real Plant People
All designs are based on my own images or submissions from real people that wanted to share their world with you. That means every page is original and will be found nowhere else!
Suitable for Every Skill Level
This book offers a delightful coloring experience with varying levels of complexity, from beginner-friendly designs to intricate illustrations, ensuring every plant lover can find their perfect creative match.
Growth Community
Join me on this artistic journey where every line is a celebration of our shared passion for nature. Enjoy the camaraderie of a community that loves plants just as much as you do, reflected in each carefully curated page!
Why "All Things Planty"?
This coloring book is not just about coloring; it's about falling in love with the beauty of plants and the artistic expression that blooms when nature meets creativity. With "All Things Planty," you're not just coloring pages; you're creating vibrant botanical masterpieces inspired by the very heart of plant enthusiasts.
Specifications:
28 unique designs
Printed on 70# uncoated paper, ideal for pencil, pastel and crayon
Realistic illustrations
Standard 8.5 x 11" pages
Guaranteed plantiness on every page
Saddle stitched & double sided
Designed by a 100% woman owned business
Based on pictures from real people
A Note From Emily:
When I decided I wanted to make a coloring book, I had tons of ideas for what to draw but nothing that seemed unique to me and my plant community. So, I decided to ask for help! I received dozens of submissions from my friends, family and followers giving me a glimpse of their planty lives. It's so fascinating to me how different everyone's aesthetics and choices of plant are!
Anyway, after months of drawing, editing, and more drawing I am so excited to finally see this coloring book come to life. Plus, I loved it so much that I am already planning a 2nd and 3rd volume! I hope you'll love it as much as I loved making it for you.
Happy Planting! 
p.s. email emily@flfshop.com for info on how to be featured in a future volume!
Handmade in Cleveland, Ohio
Customizations available upon request