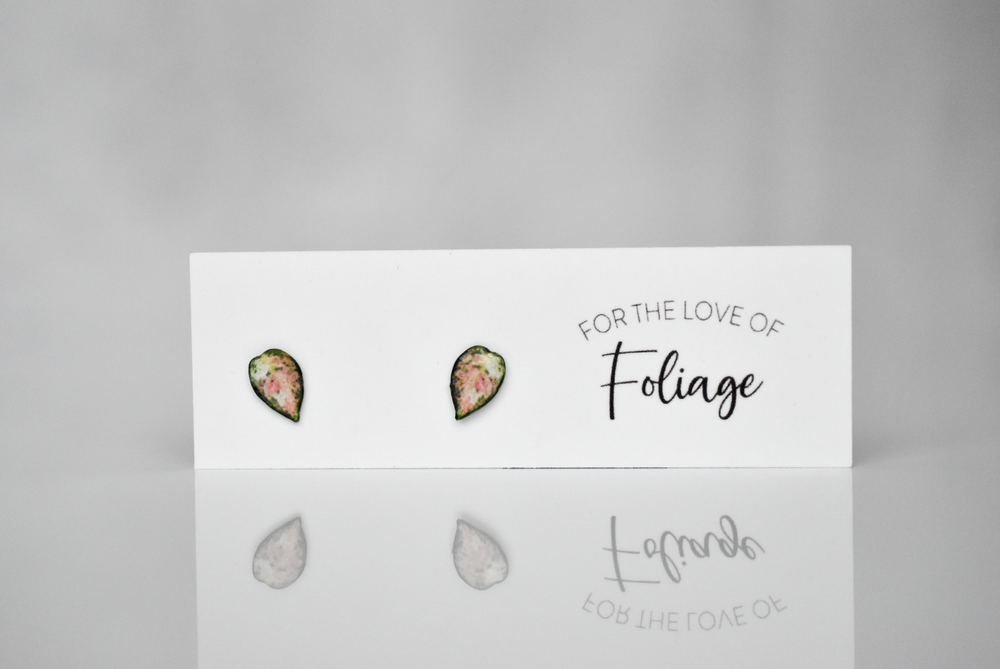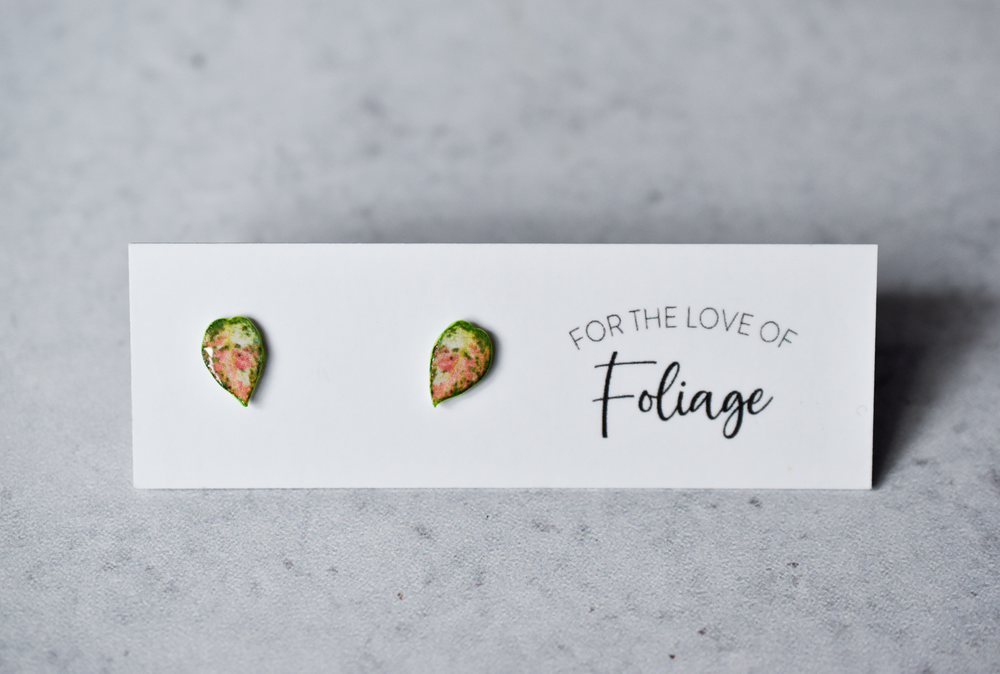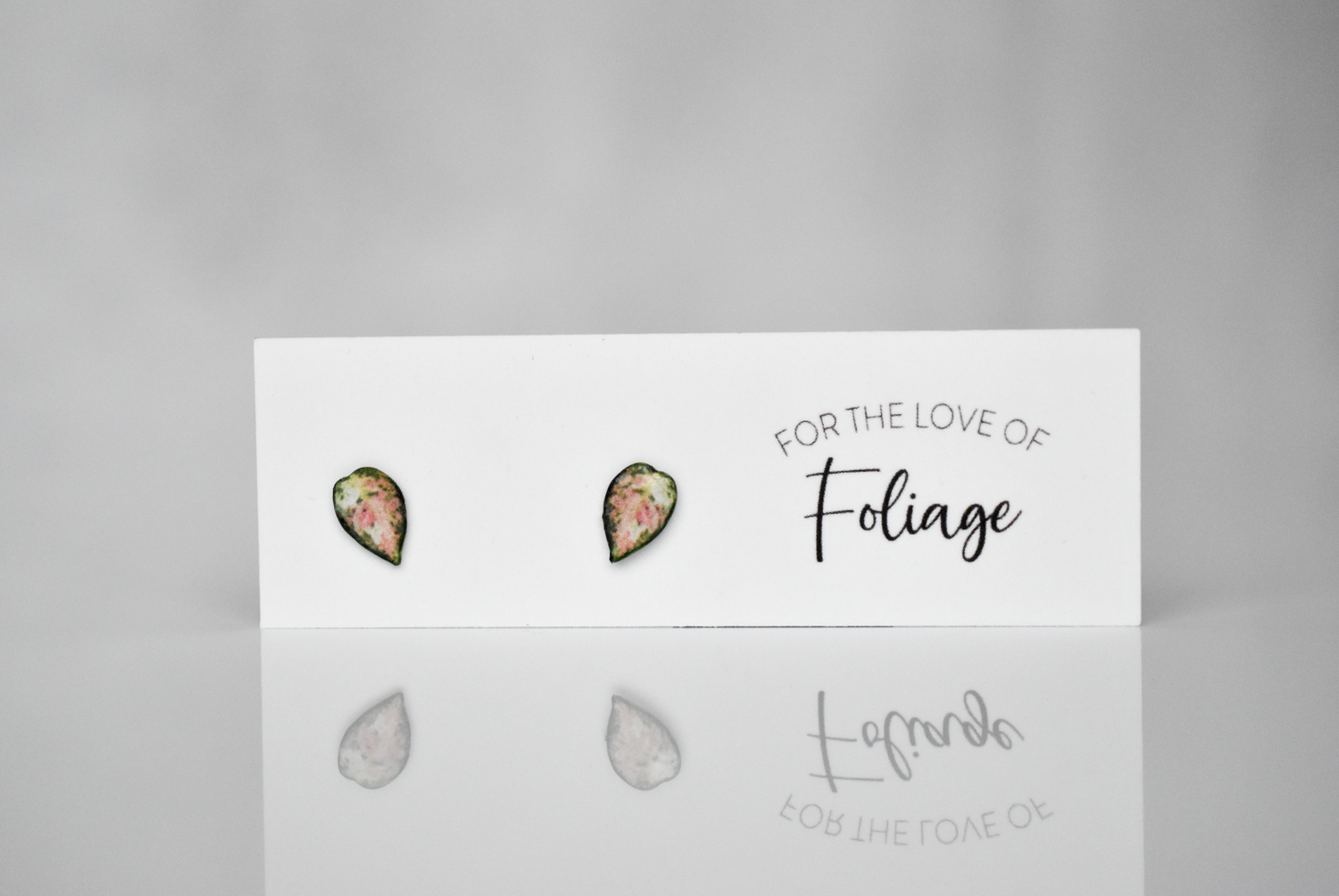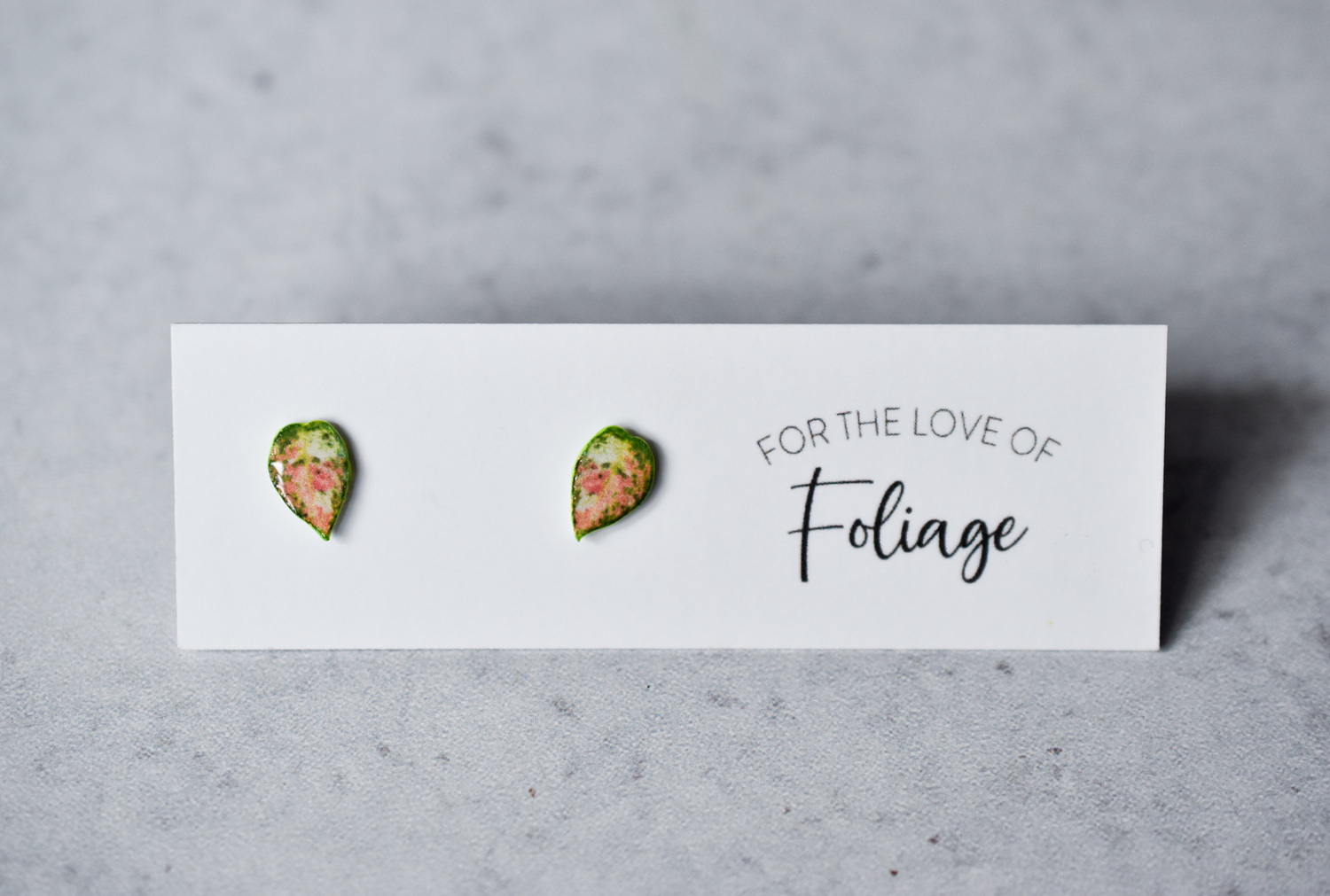 Aglaonema Favonian Stud Earrings | Leaf Earrings | Orchid Earrings
Details
Looking for a unique and eye-catching pair of earrings? Look no further than these Aglaonema Favonian Stud Earrings!
Hand-crafted with paper and resin, they look just like a real leaf – making them the perfect gift for a plant lover in your life.
And don't worry about comfort or getting in your way during everyday tasks - they're hypoallergenic and won't snag on things. Just remember to avoid getting them wet!
•Handmade in Cleveland, Ohio
•Ultra Lightweight & Water Resistant, NOT waterproof. Please don't submerge!
•Hypoallergenic, stainless steel studs 
•Approximately 1cm tall
Handmade in Cleveland, Ohio
Customizations available upon request