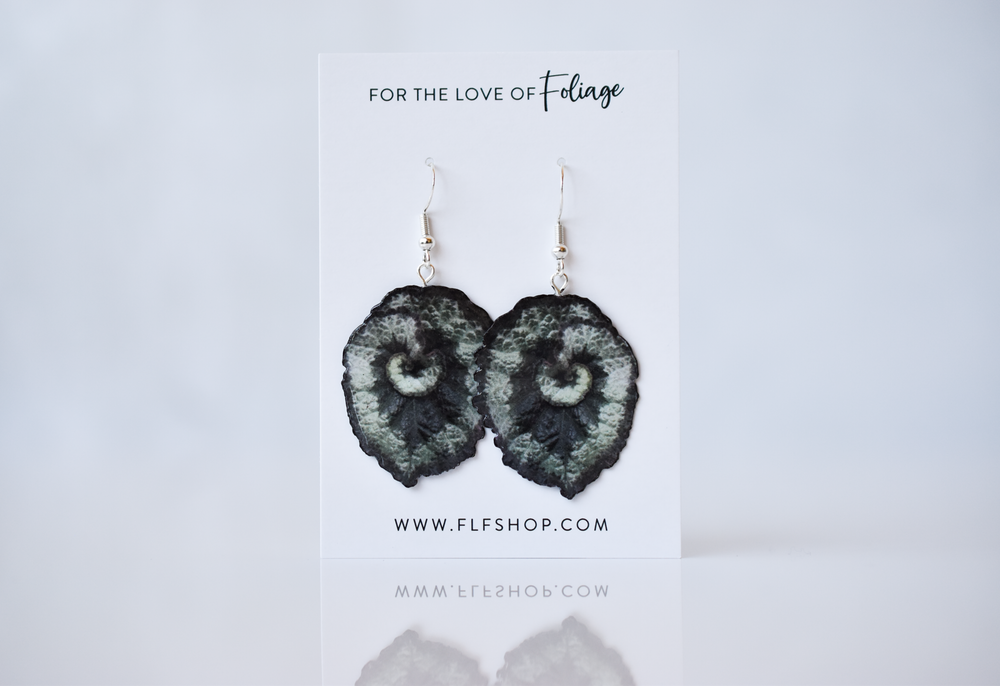 Begonia Escargot Plant Earrings | Leaf Earrings
Details
Add a splash of sass to any outfit with these Begonia Escargot Plant Earrings.
Handmade with love in Cleveland, Ohio, they're lightweight, made of a unique combination of paper and resin, and feature sterling silver hooks!
Their realism will make you the envy of your plant-loving friends, so put 'em on and show off your begonia bad-assery.
Handmade in Cleveland, Ohio
Customizations available upon request