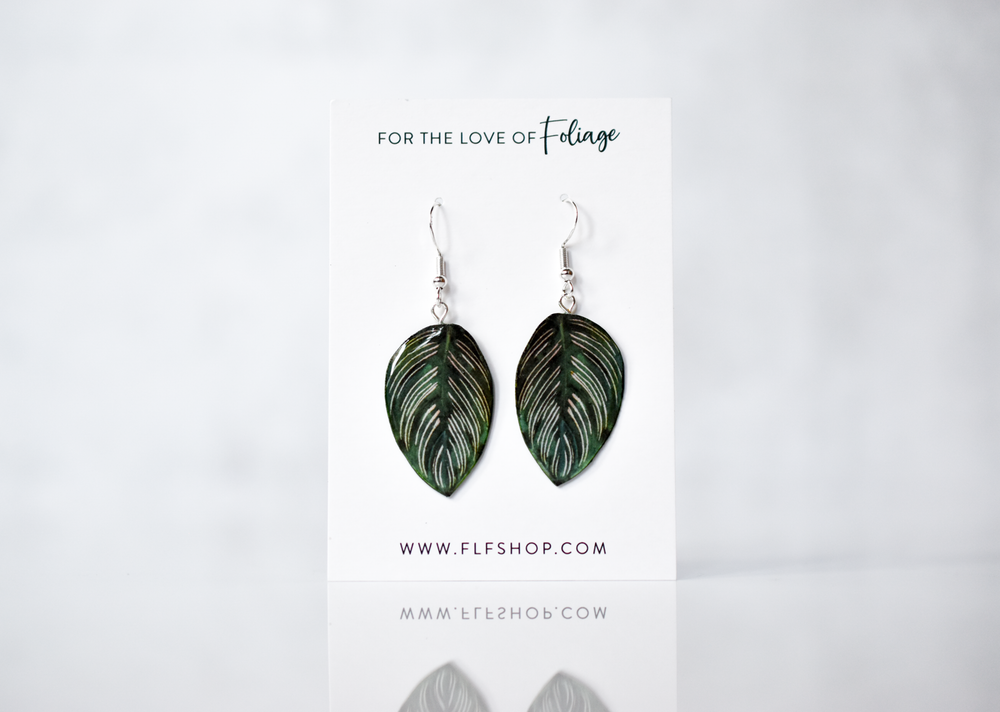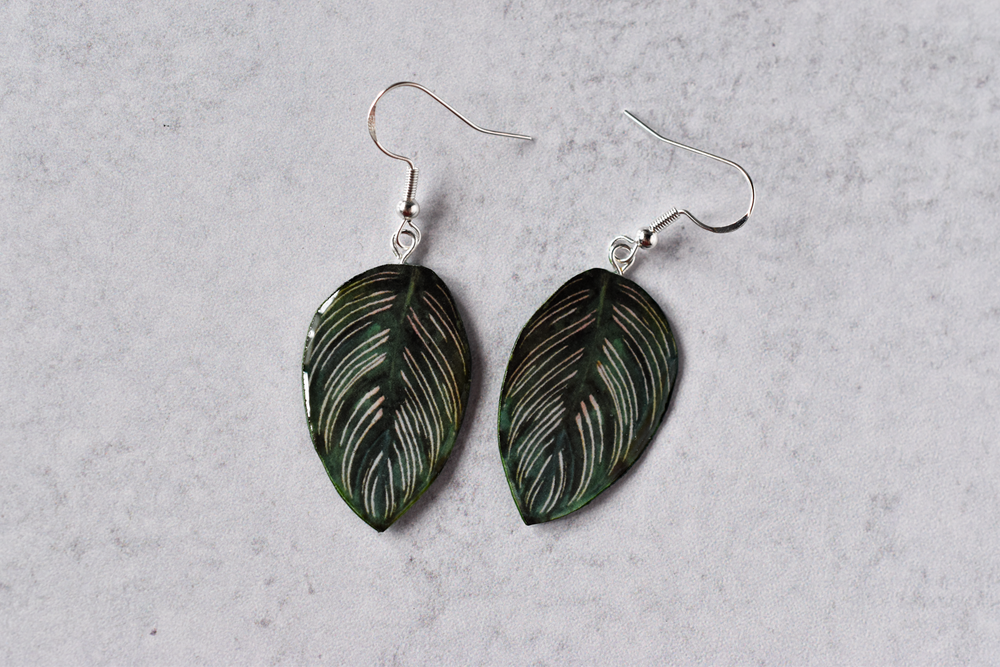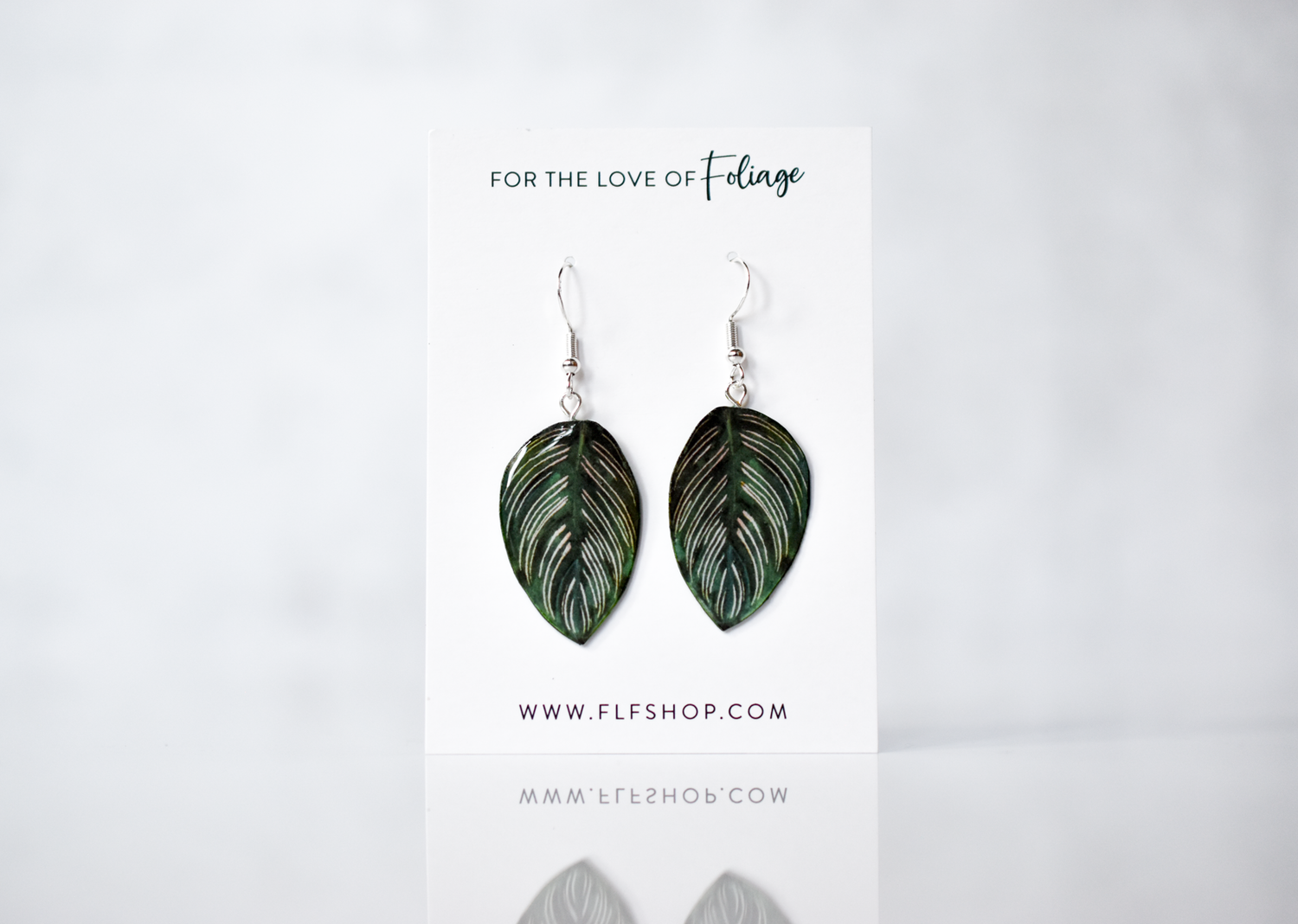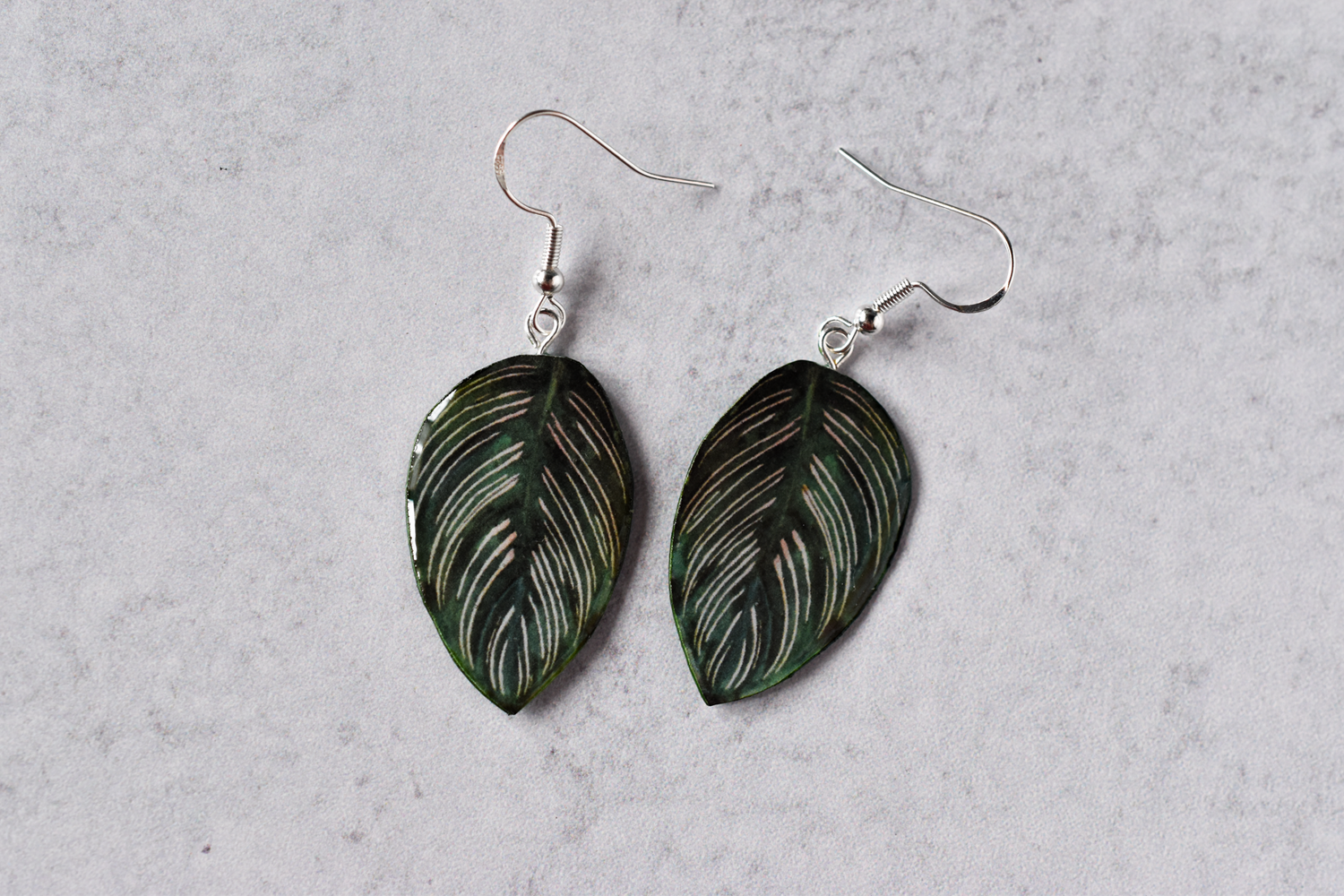 Calathea Ornata "Pink Stripe" Plant Earrings | Leaf Earrings
Details
Bring the beauty of a Calathea Ornata "Pink Stripe" Plant into your wardrobe with these handmade, lifelike leaf earrings!
Crafted from paper and hypoallergenic sterling silver hooks, they turn heads just like the real thing – minus the maintenance.
Plant-lovin' fashionistas, don't miss your chance to rock a piece of nature!
Handmade in Cleveland, Ohio
Customizations available upon request