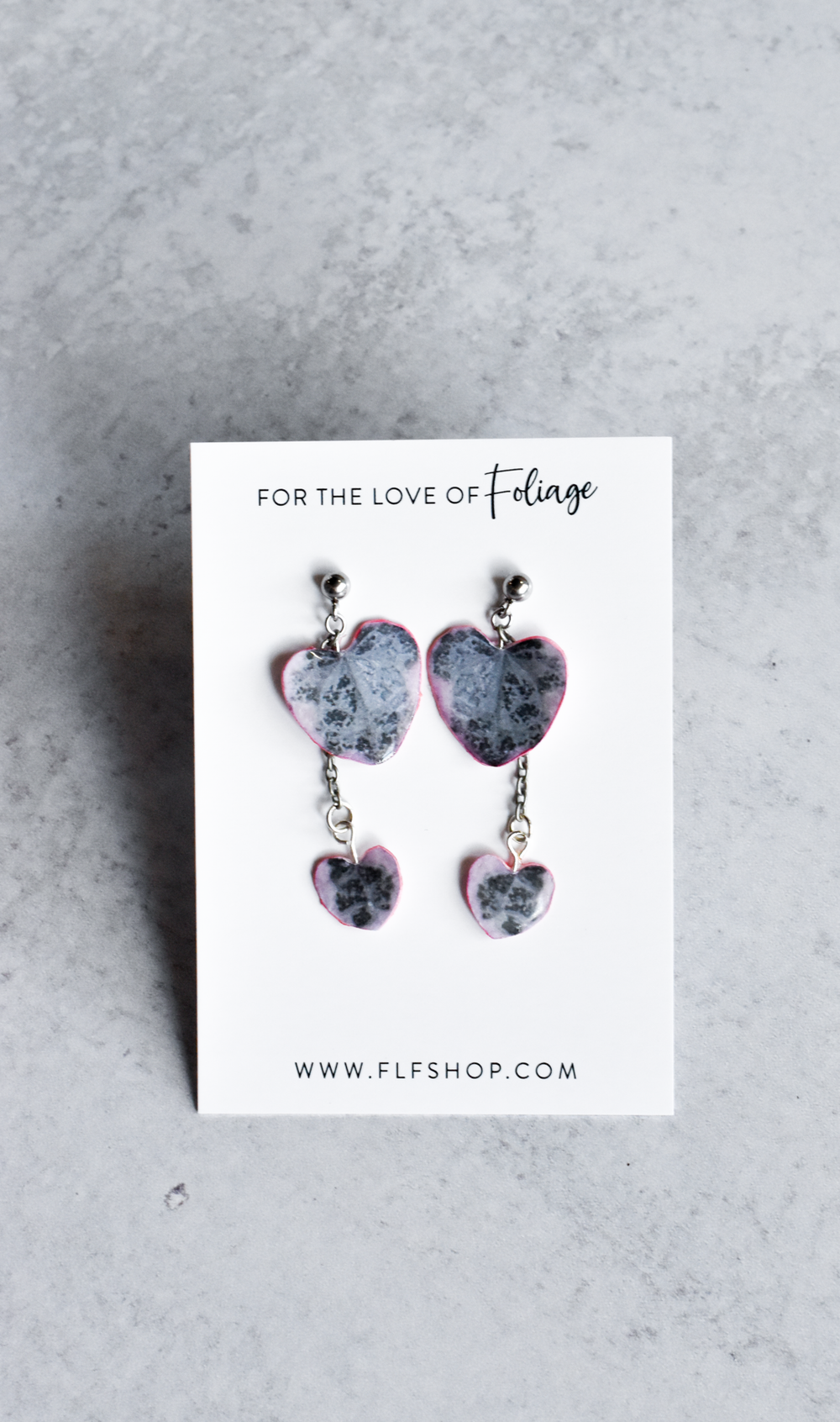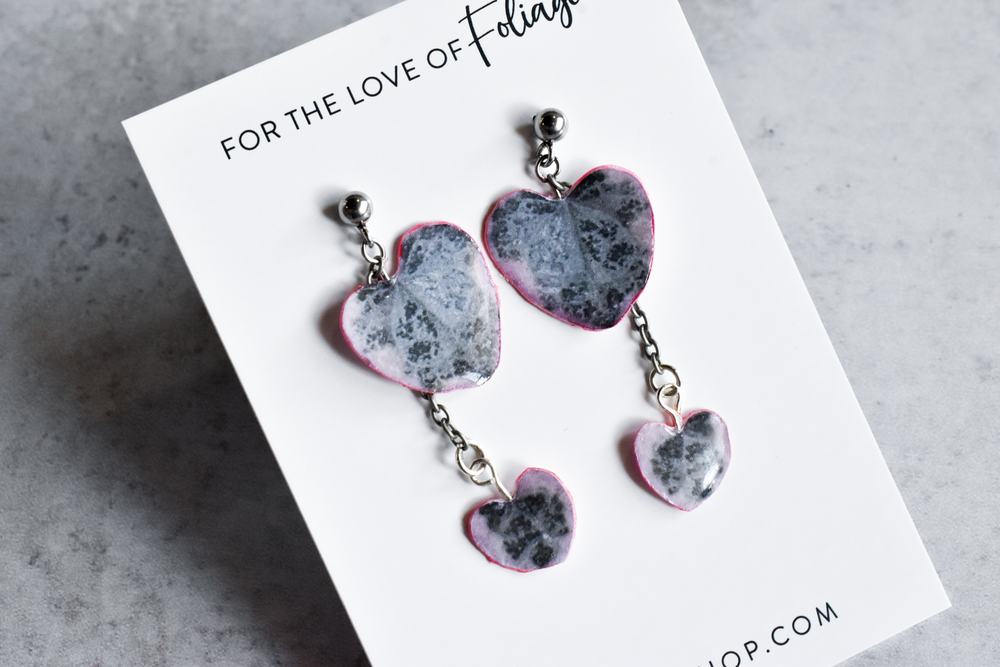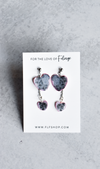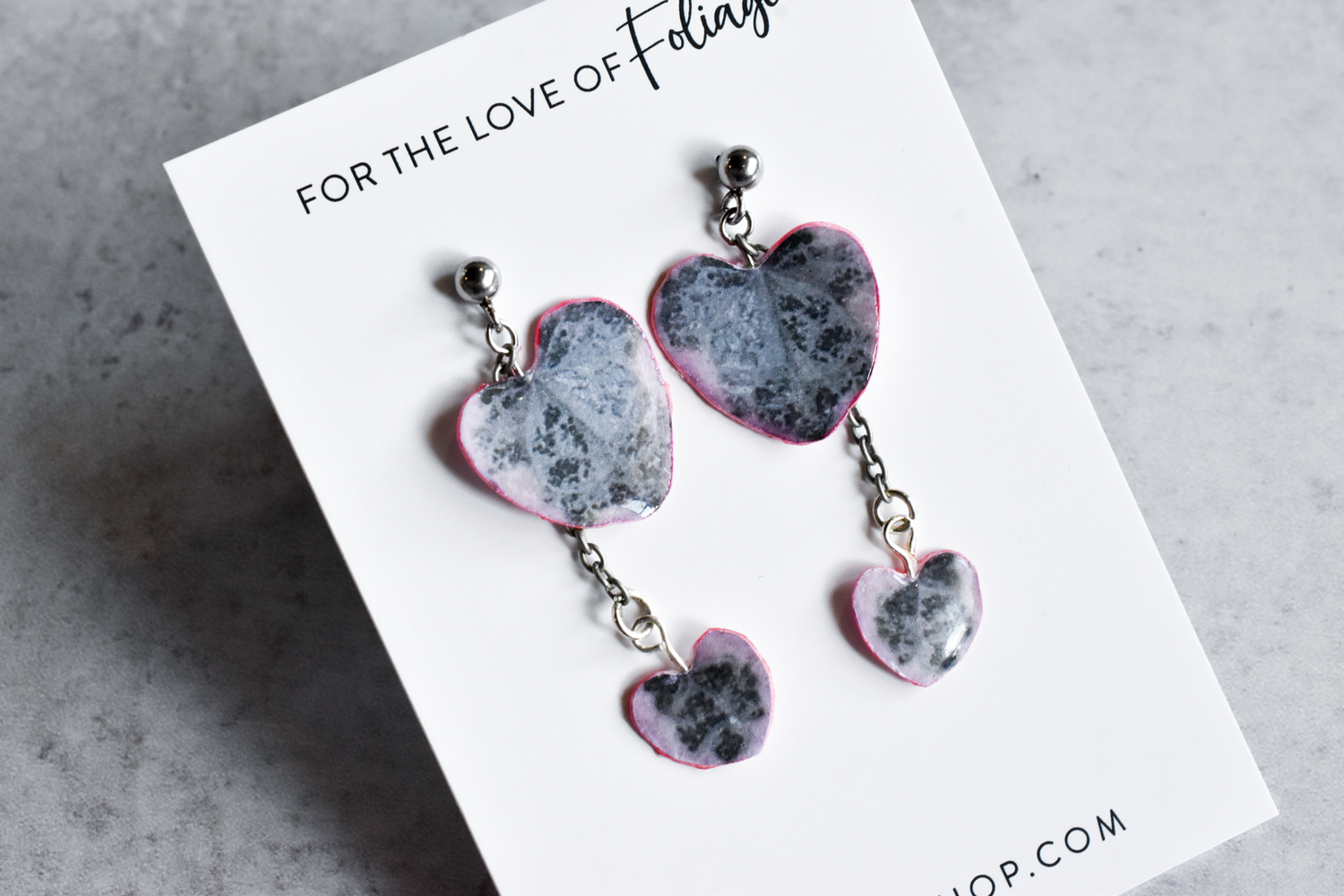 Ceropegia Woodii 'Variegated String of Hearts' Double Dangle Earrings
Details
Show off your planty style with these limited edition, super cute double dangle VSOH earrings!
Handcrafted with love in Cleveland, Ohio, these delicate paper & resin earrings look JUST like real leaves and hang delicately from hypoallergenic stainless steel posts - perfect for making a statement without any allergic reactions!
Grab a pair of these limited edition cuties before they're gone!
Handmade in Cleveland, Ohio
Customizations available upon request