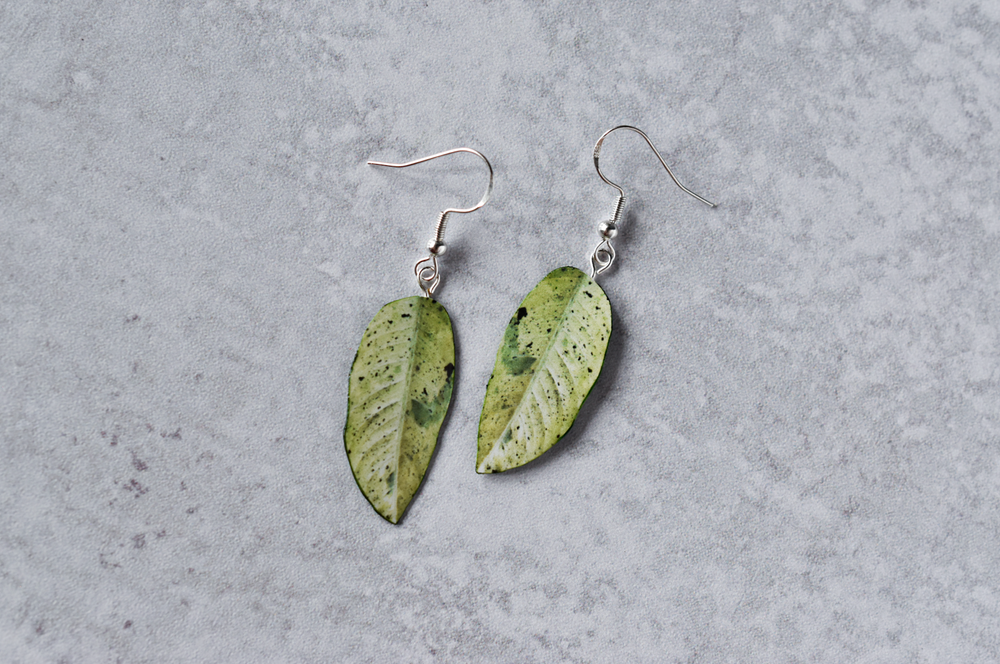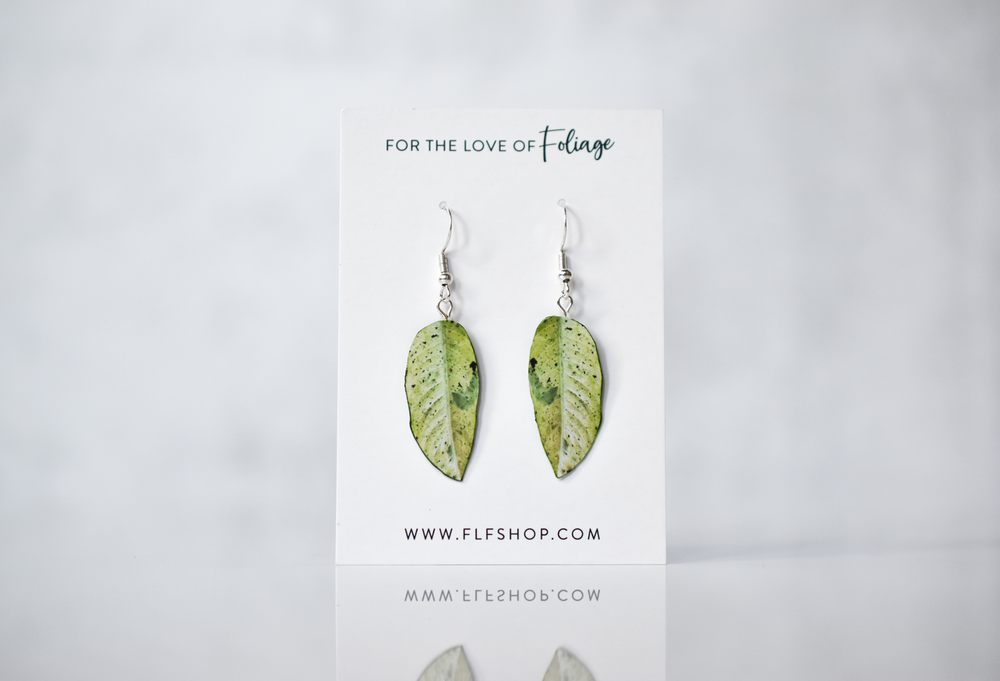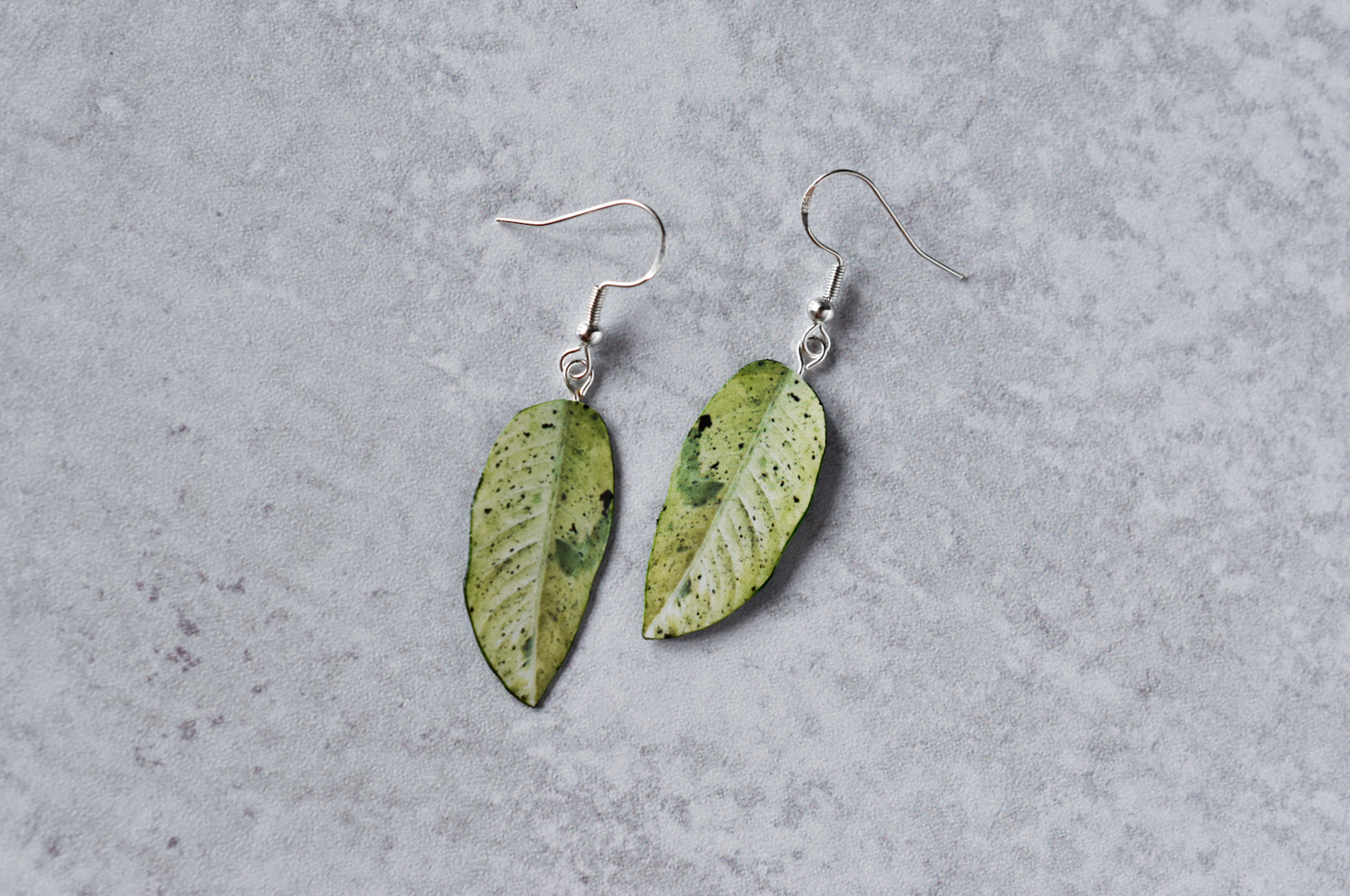 Dieffenbachia "Camouflage" Plant Earrings | Leaf Earrings
Details
Look sharp and stay stylish with these one-of-a-kind Dieffenbachia "Camouflage" Plant Earrings.
Handcrafted in Cleveland, OH, they're the perfect accessory for any tropical plant lover.
Made of paper and resin, they're as hypoallergenic as they are trend-setting. ;)
Plus, they look just like real leaves –  a great gift for your favorite plant-lover.
Handmade in Cleveland, Ohio
Customizations available upon request