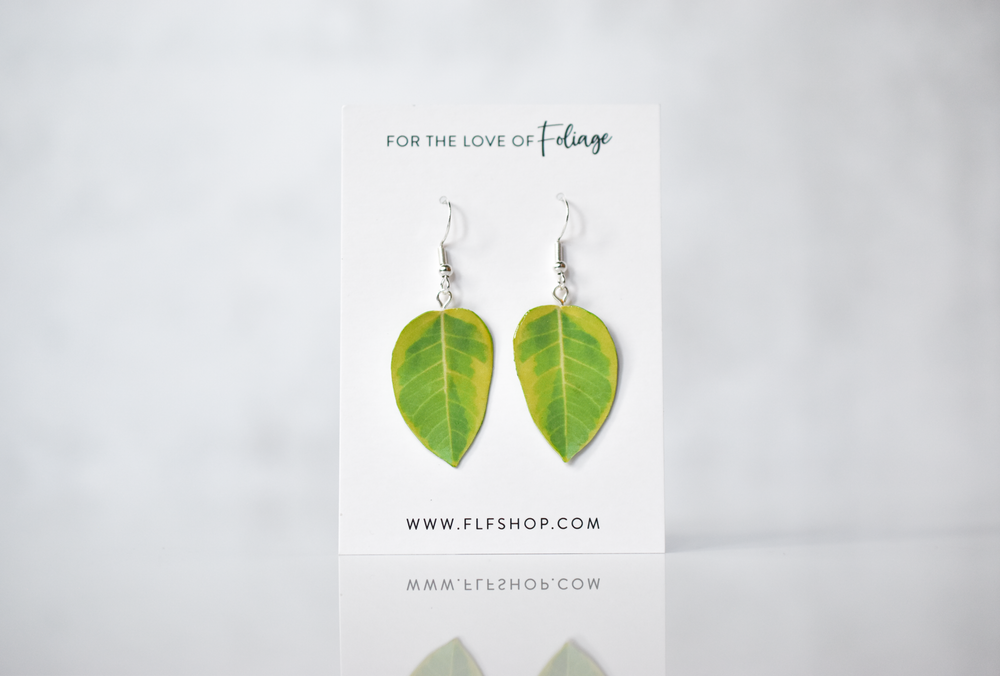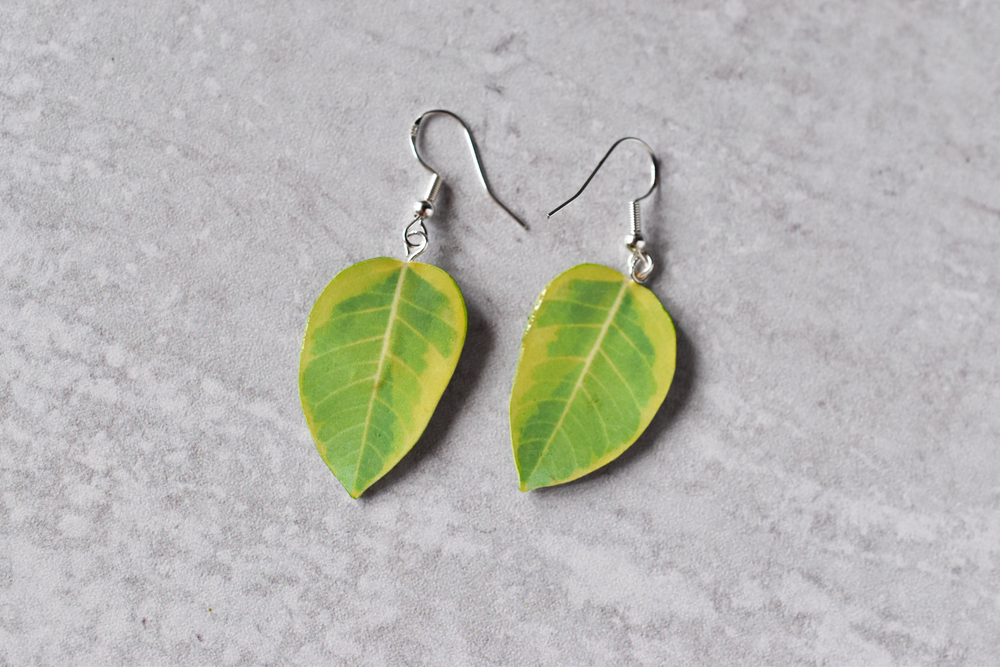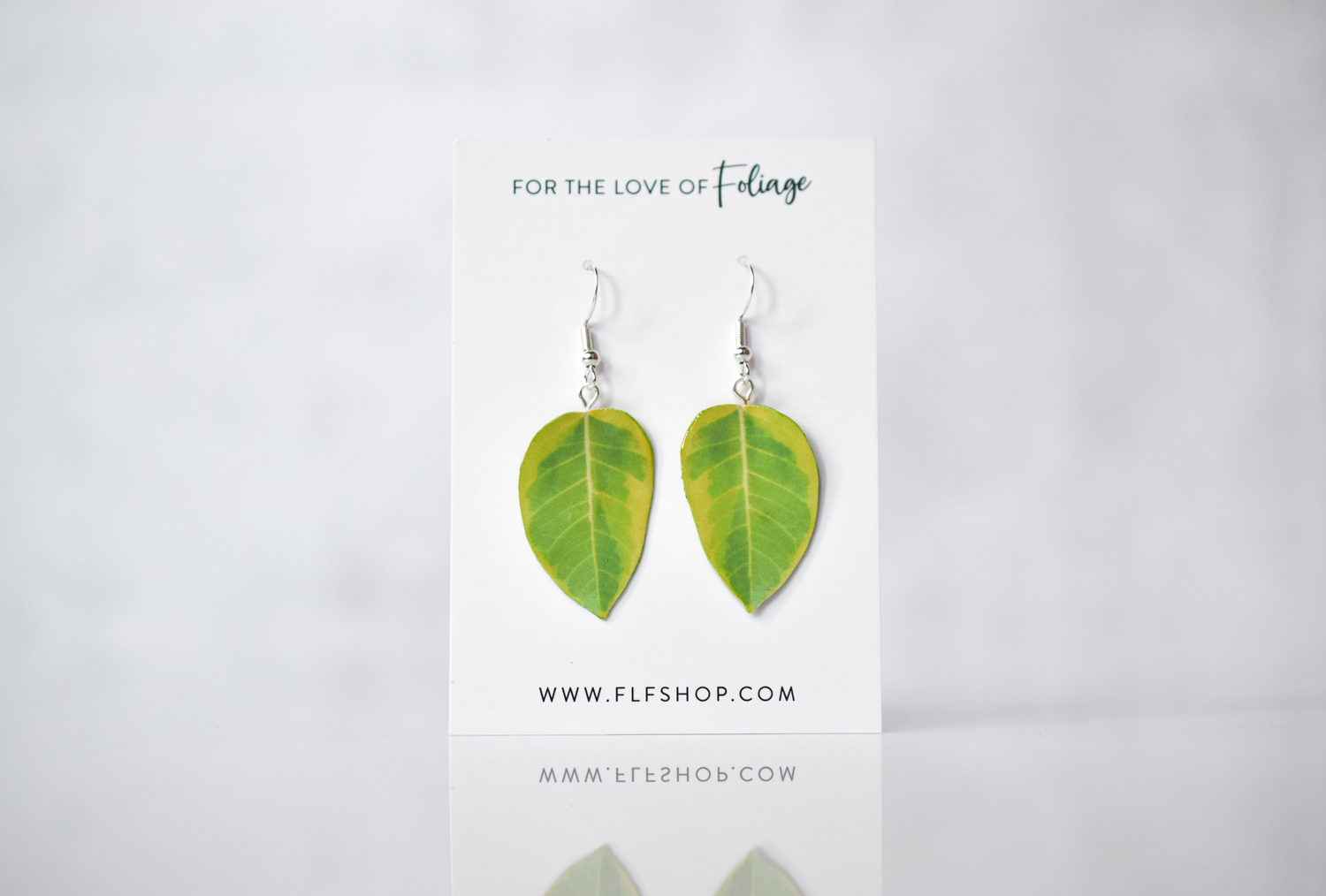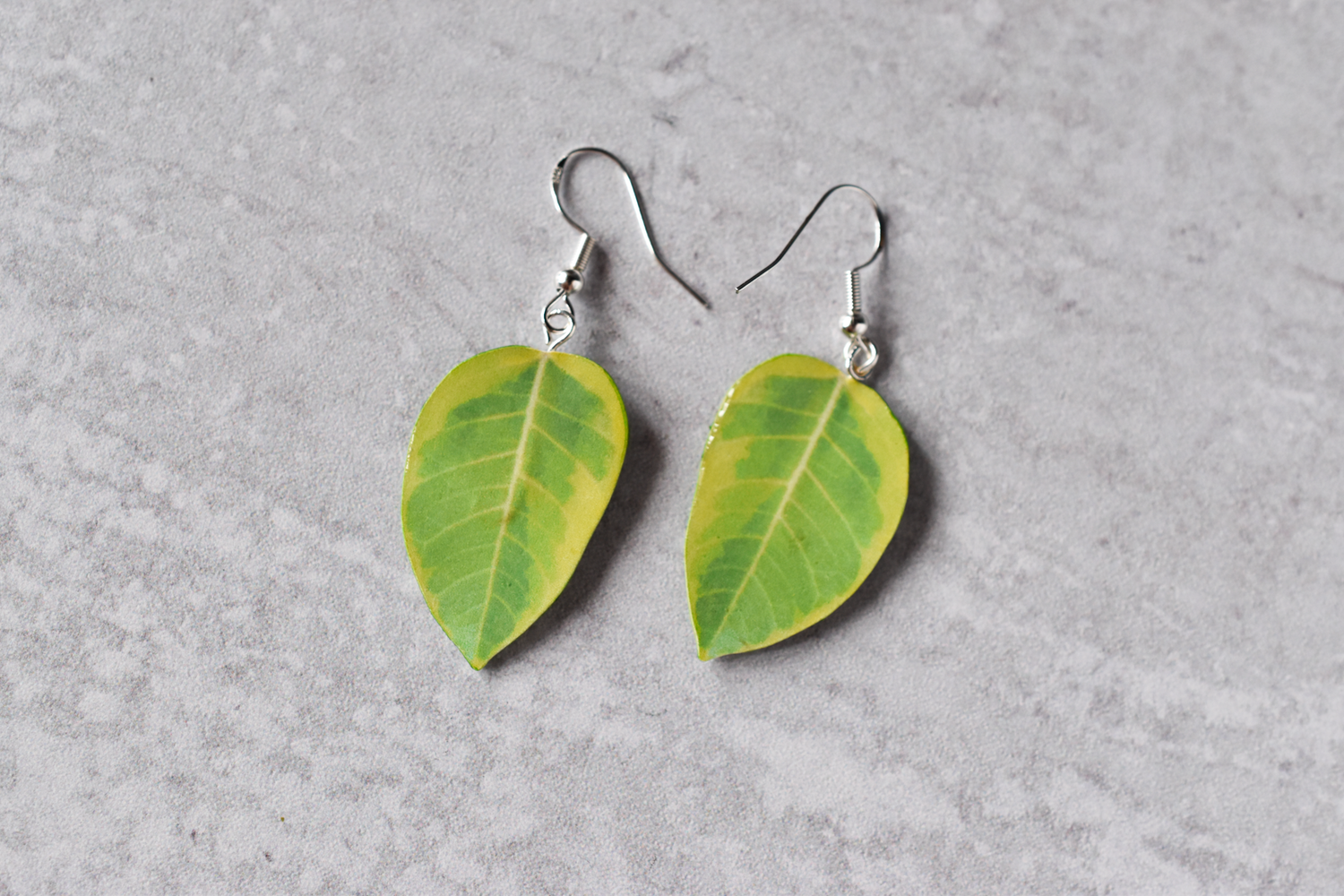 Ficus Altissima "Yellow Gem" Plant Earrings | Leaf Earrings
Details
These leaf earrings are handmade in Cleveland and made from a combination of paper and resin to look just like a real "Yellow Gem" Ficus leaf!
Plus, they come with hypoallergenic sterling silver hooks, so you don't have to worry about any irritations.
Perfect for the plant lover in your life, or just to treat yo'self!
Handmade in Cleveland, Ohio
Customizations available upon request