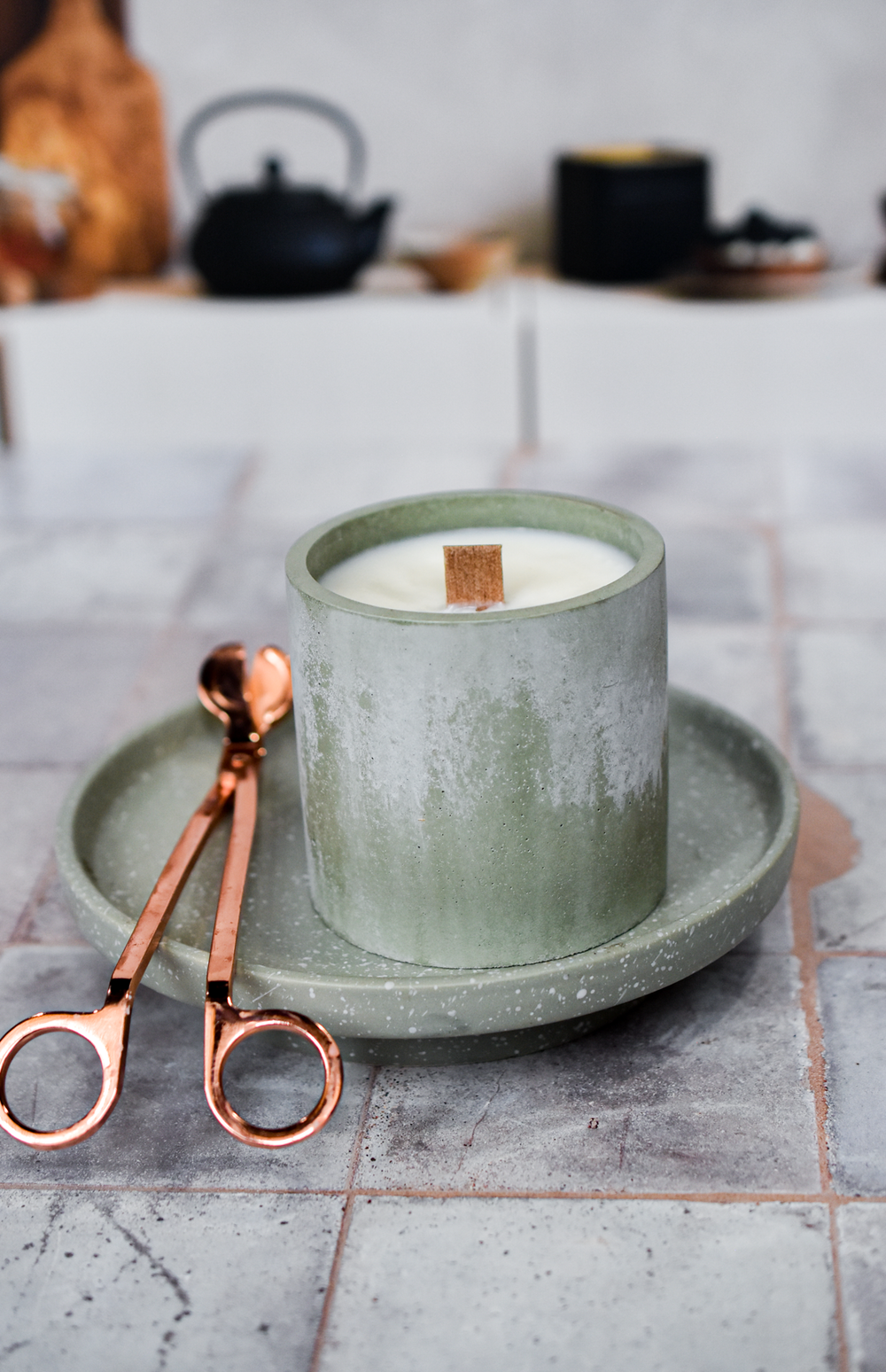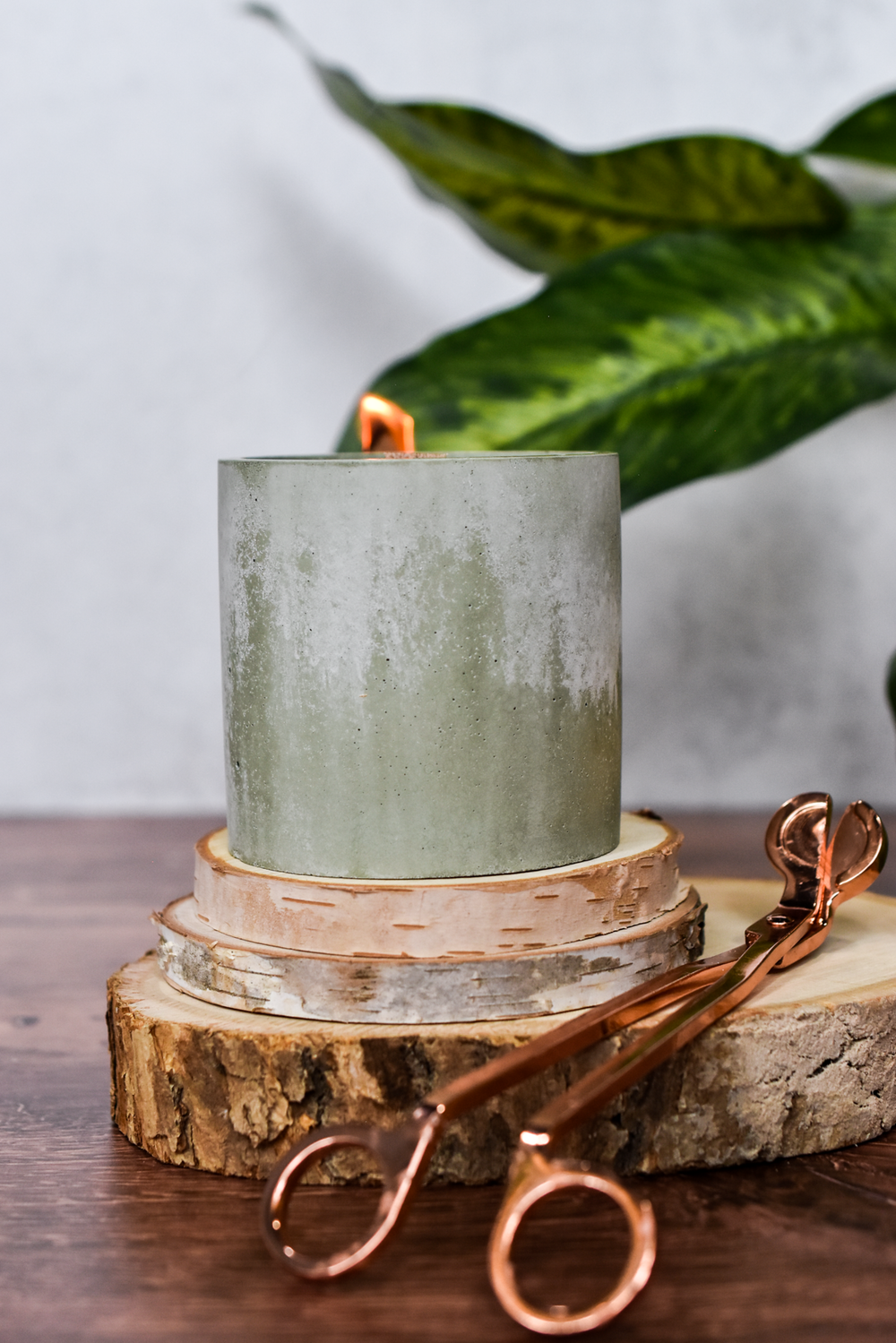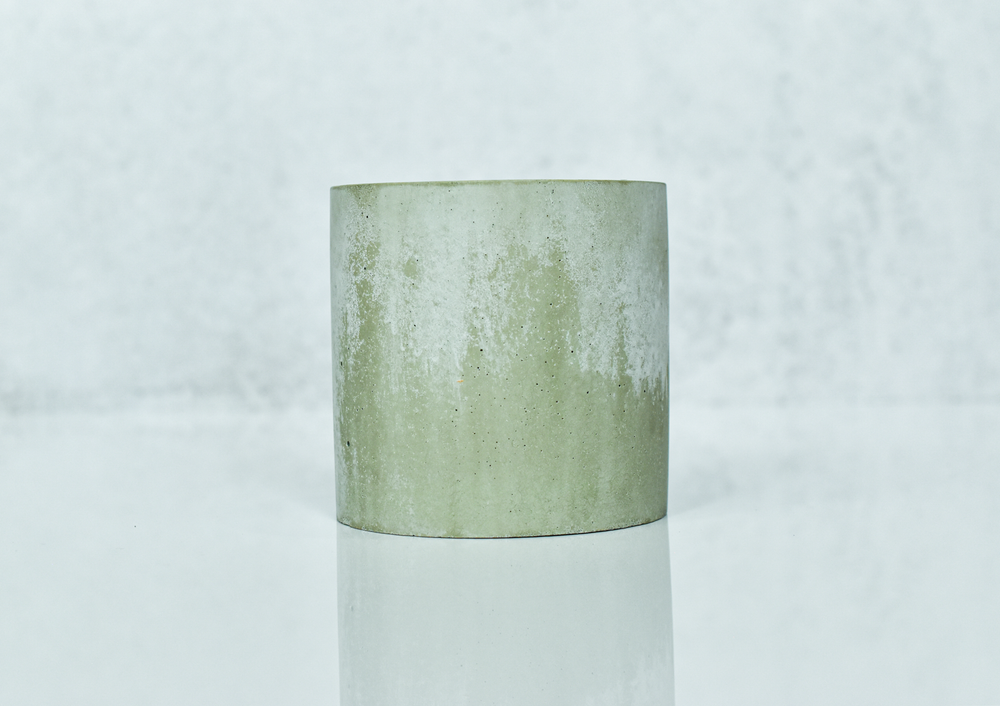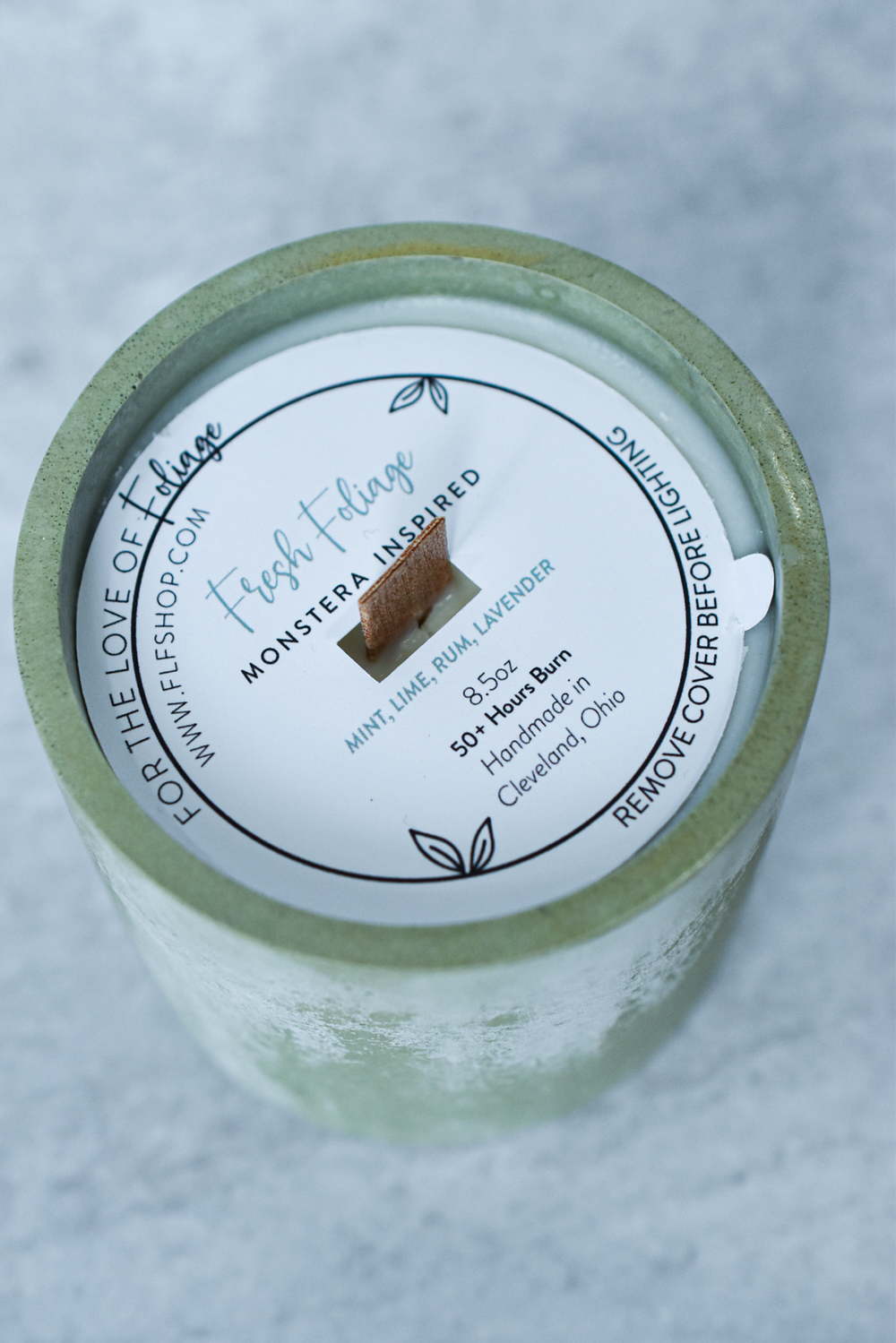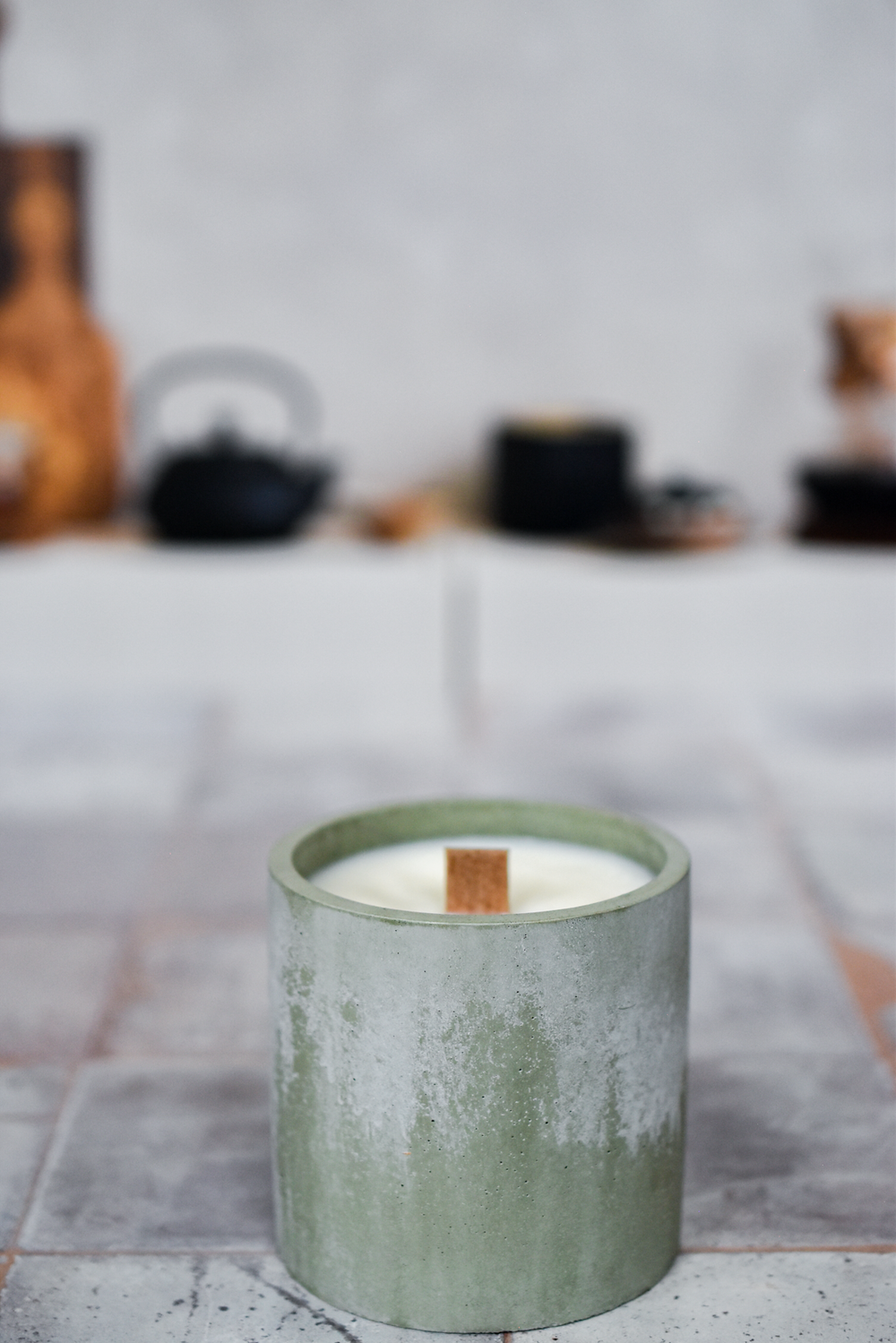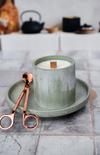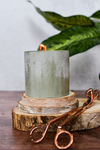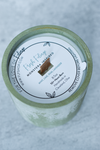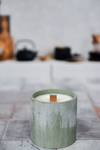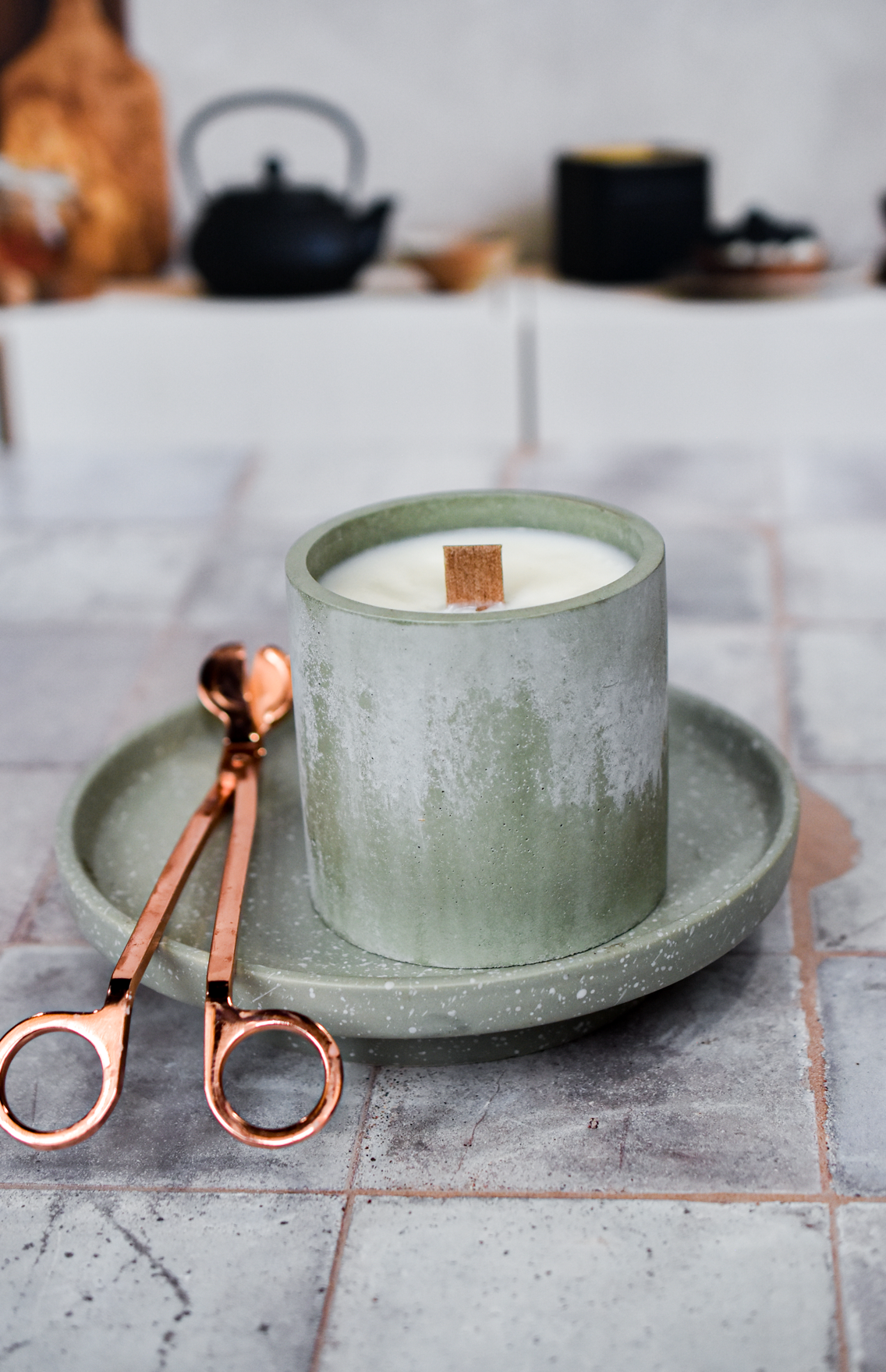 Fresh Foliage | Monstera Inspired Earth Glow Candle | 8.5oz Natural Soy Wood Wick
Details
There's something about the broad green leaves of a monstera that always make me feel more relaxed... similar to the calming scent of a lavender bath or mint aromatherapy massage. "Fresh Foliage" is my way of combining my visual enjoyment of green leaves with my love for fresh and relaxing aromas.
When you light this wood-wicked soy candle, you'll be transported to a realm of freshness and tranquility surrounded by classic lavender with a new spin on mint.
Once the final glow dissipates, let the trendy sage green pot take it's place as your newest addition to your pot collection!
Please note, each pot and candle is handmade and may have slight imperfections. Actual textures and colors of the pot you receive will vary - each is unique!
About the Candle:
8.5oz

50+ Hours Burn Time

Natural 464 Soy Wax

Wood Wick

Notes of lavender, mint, rum and lime 
About the Pot:
Handmade in Cleveland, Ohio

100% cement

3.25" tall x 3.25" wide, i

nterior diameter 2.75"

Sage green / pastel mint color
***Use code "free4cle" at checkout to pick this up at one of my upcoming holiday shows instead of paying shipping!***
Handmade in Cleveland, Ohio
Customizations available upon request