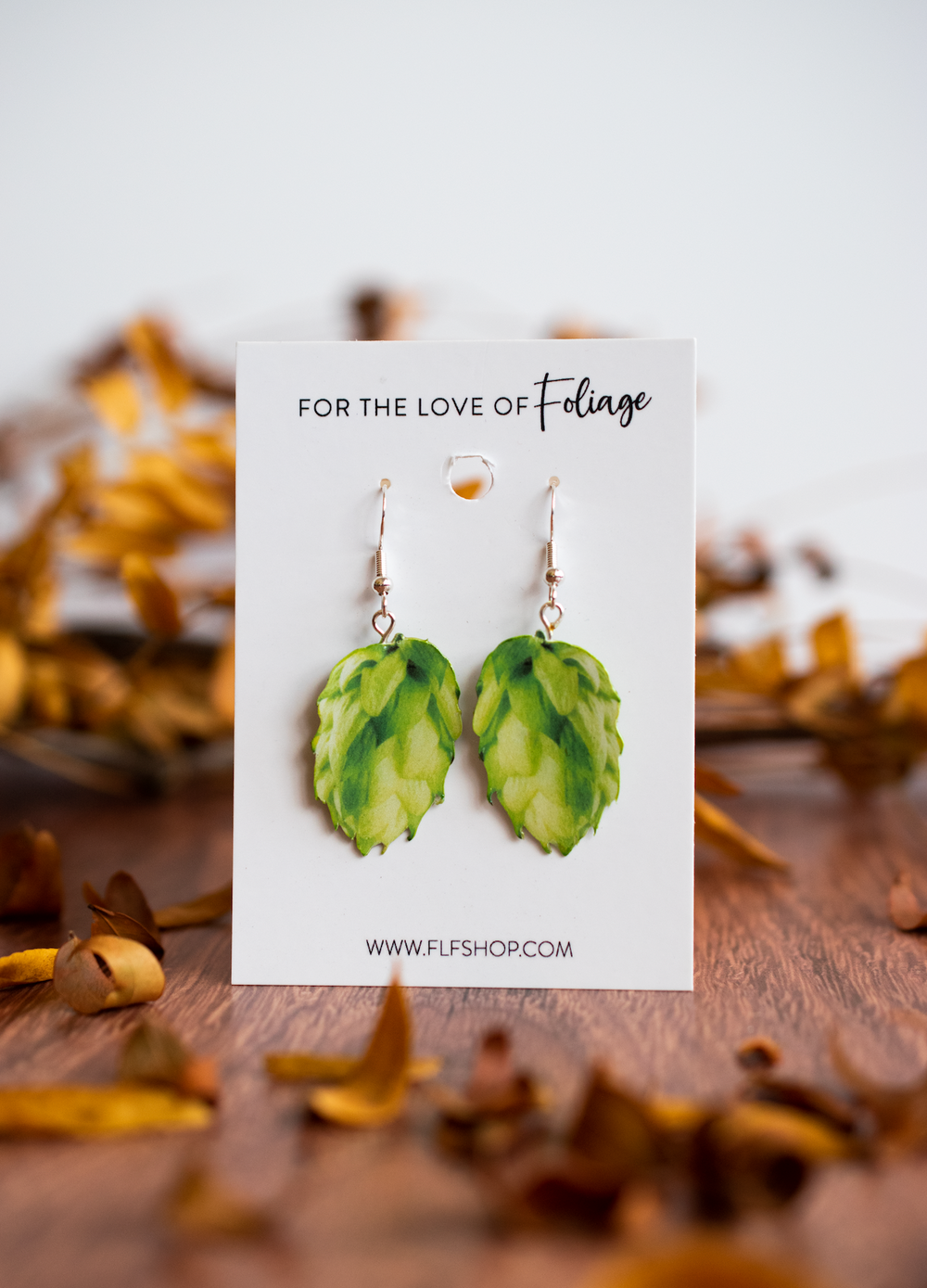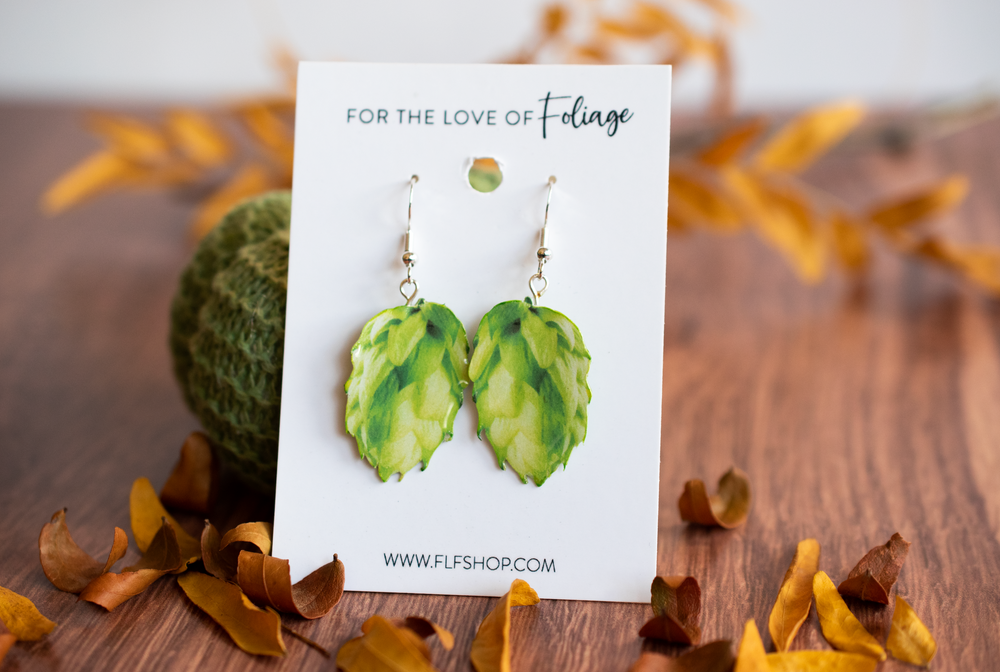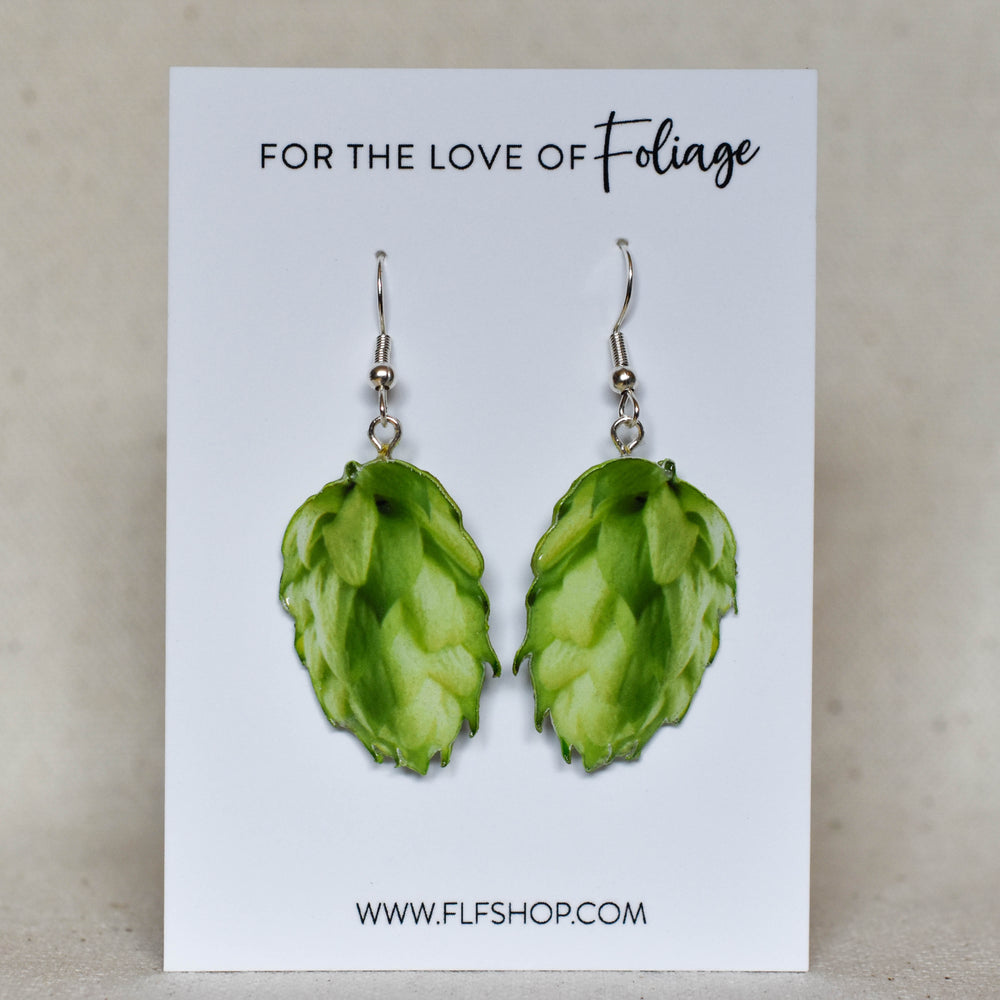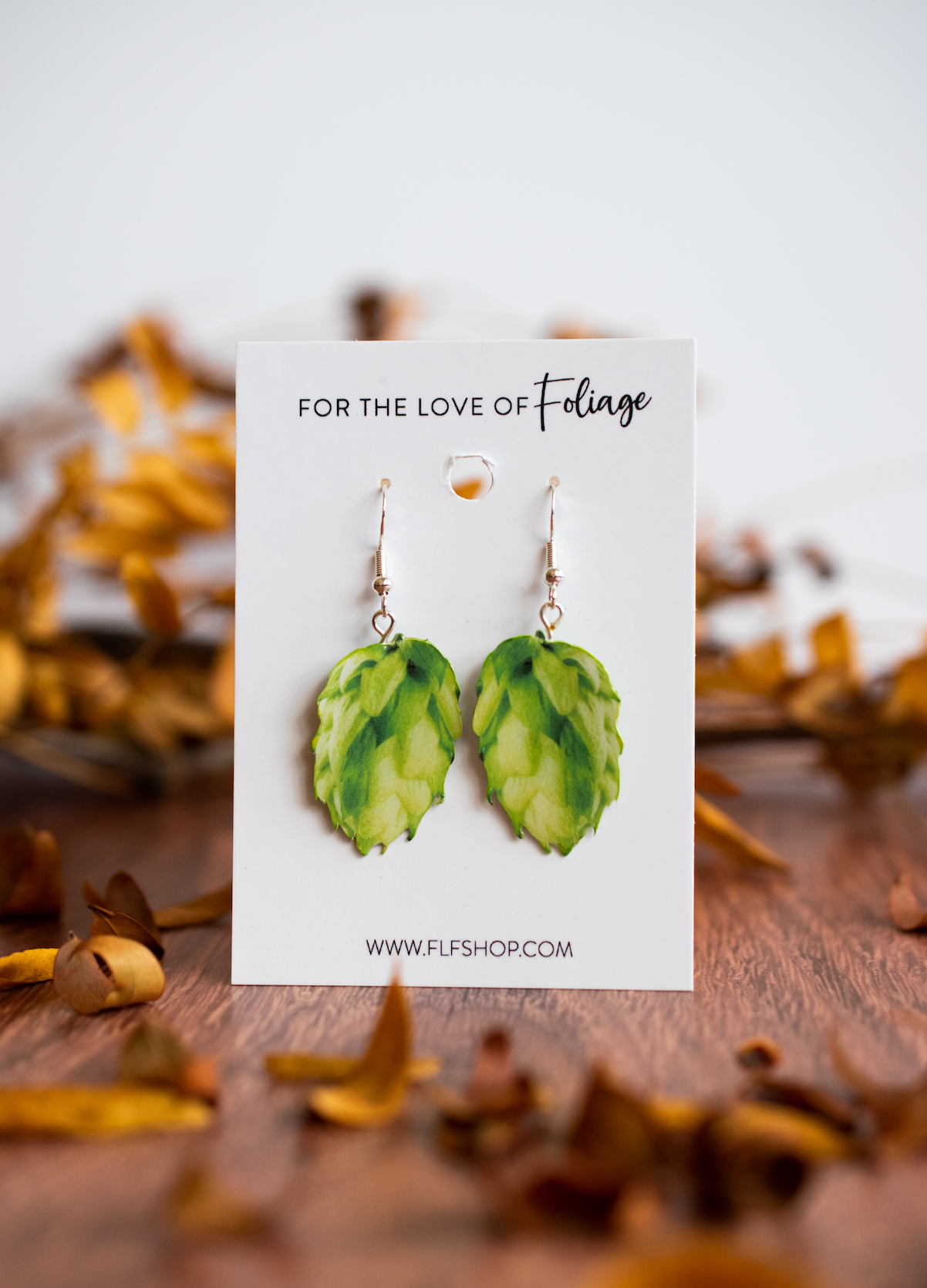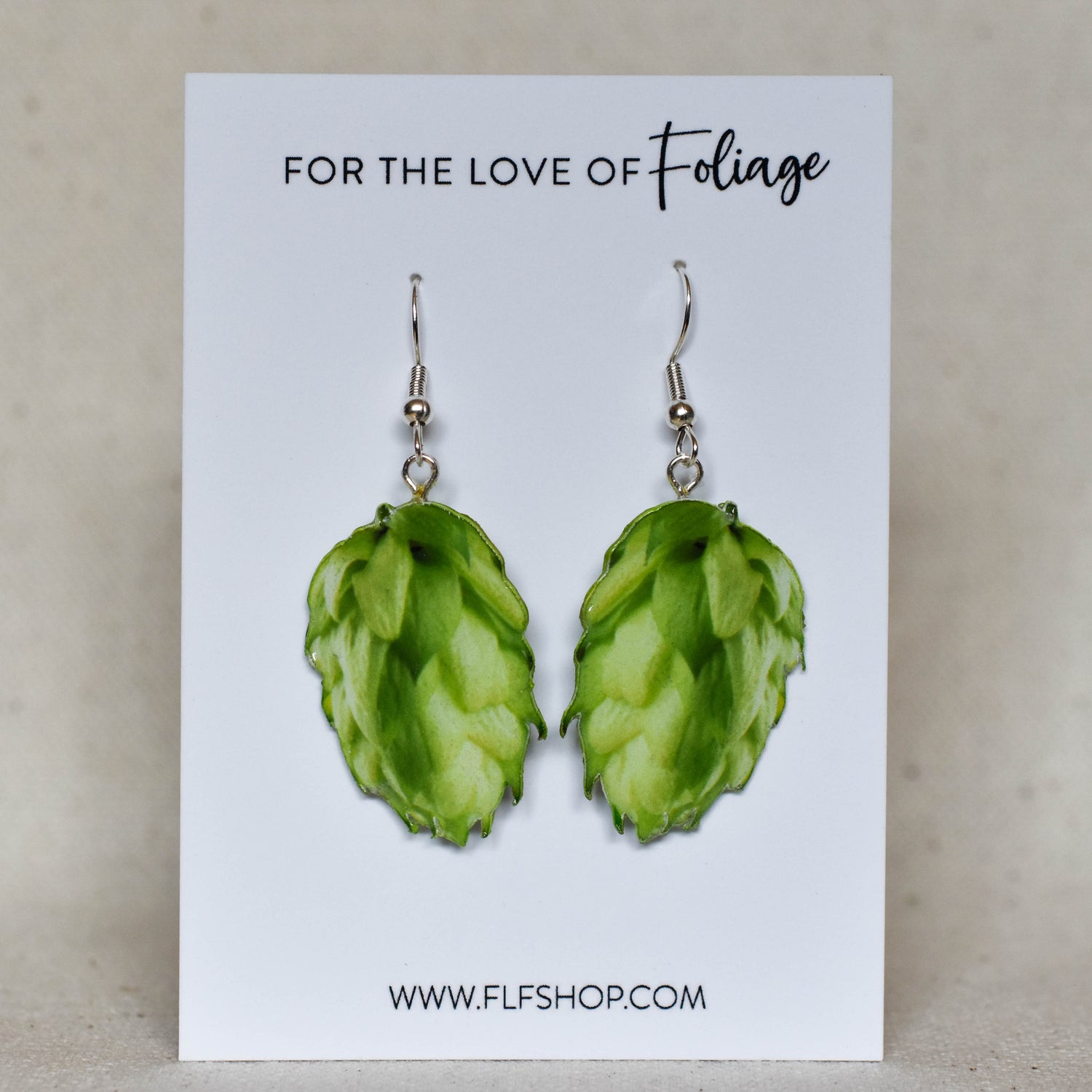 Hops Cone Plant Earrings | Leaf Earrings | Beer Lover Earrings
Details
This is the perfect gift for a beer lovin' lady in your life!
There's nothing like sipping your favorite brew while adorned with 2 cute little hops cones that look like the real thing.

•Handmade in the USA out of paper and resin.

•Ultra lightweight yet very durable - you'll forget they're even there!

•Sterling silver hooks with silicone backings.



Handmade in Cleveland, Ohio
Customizations available upon request