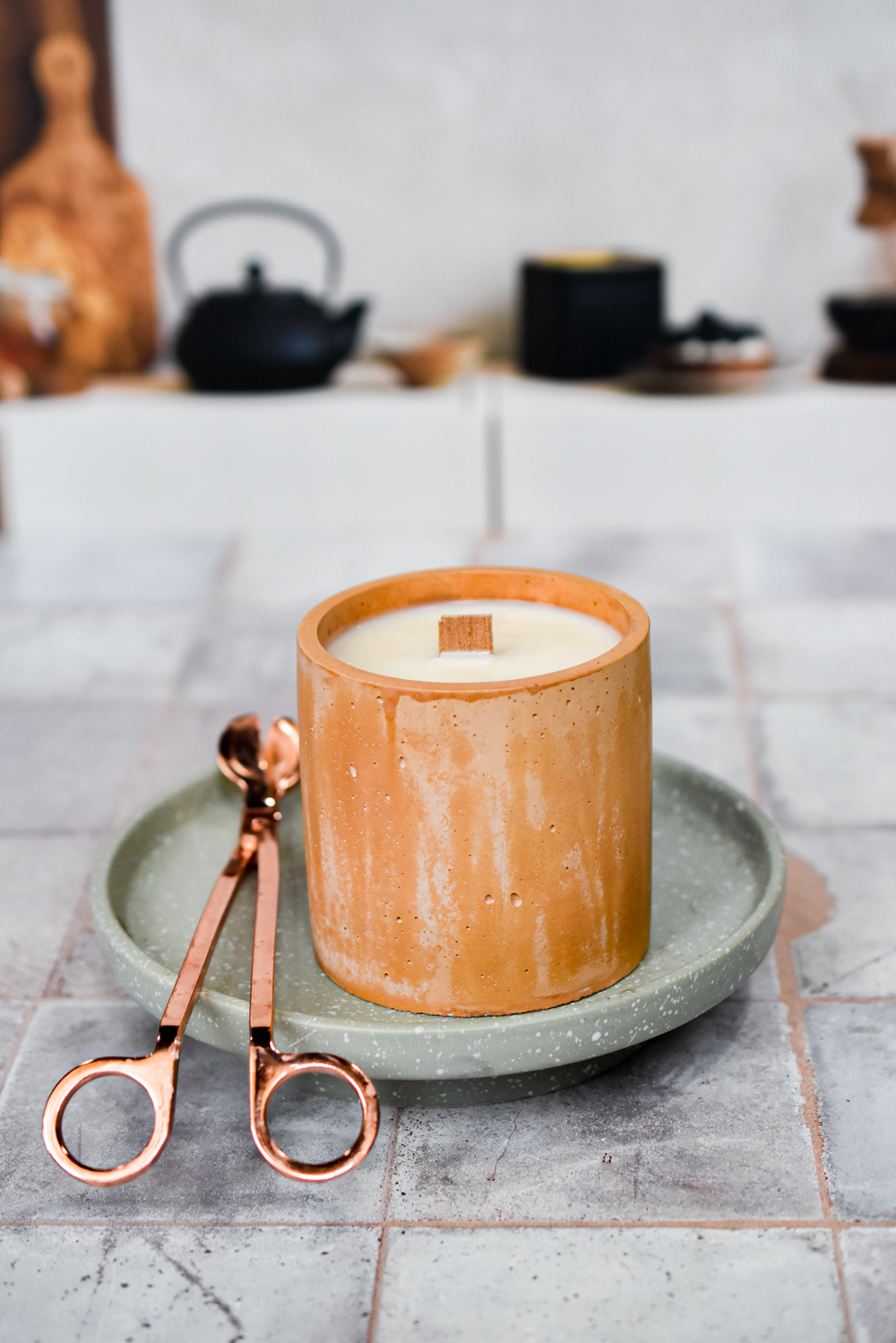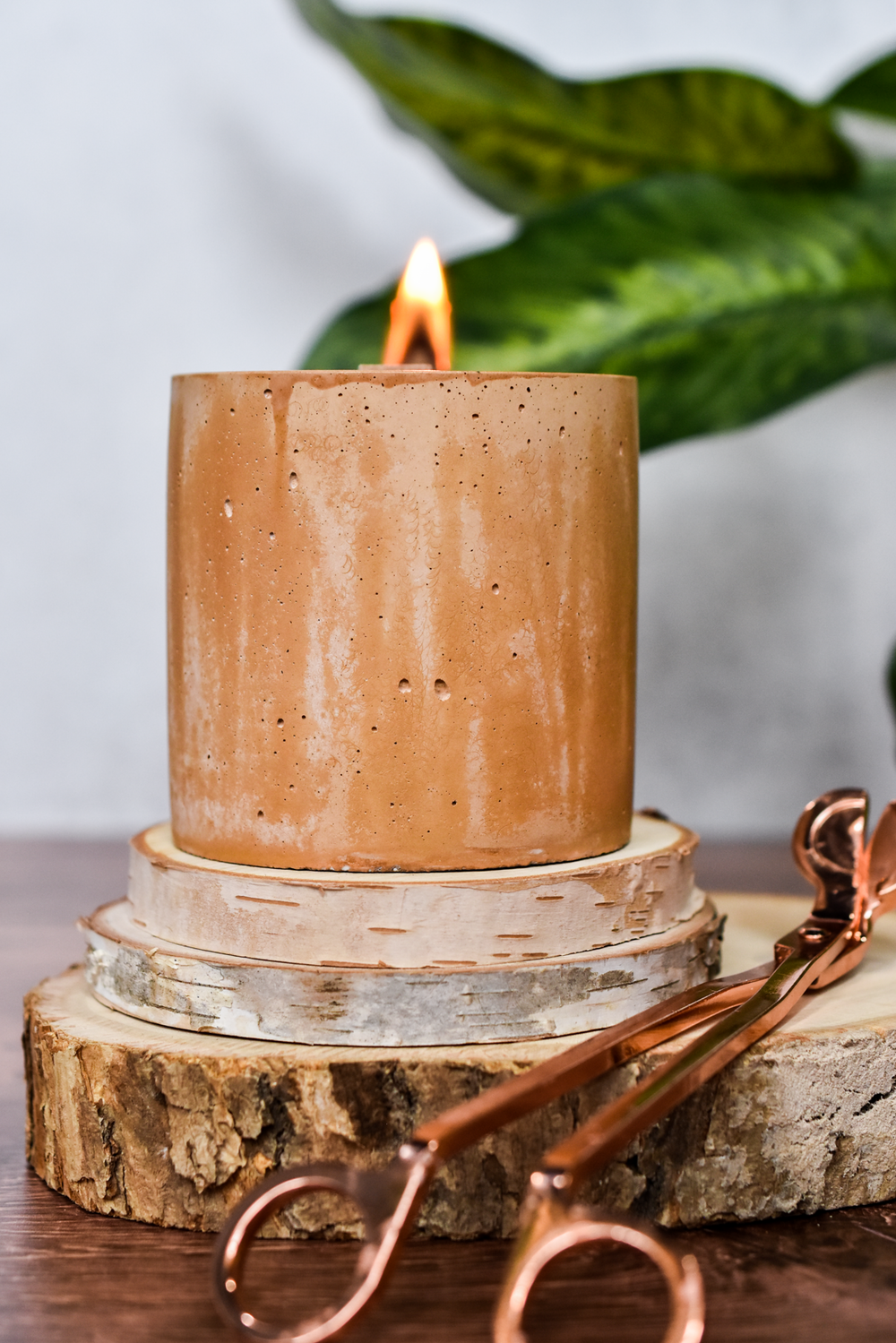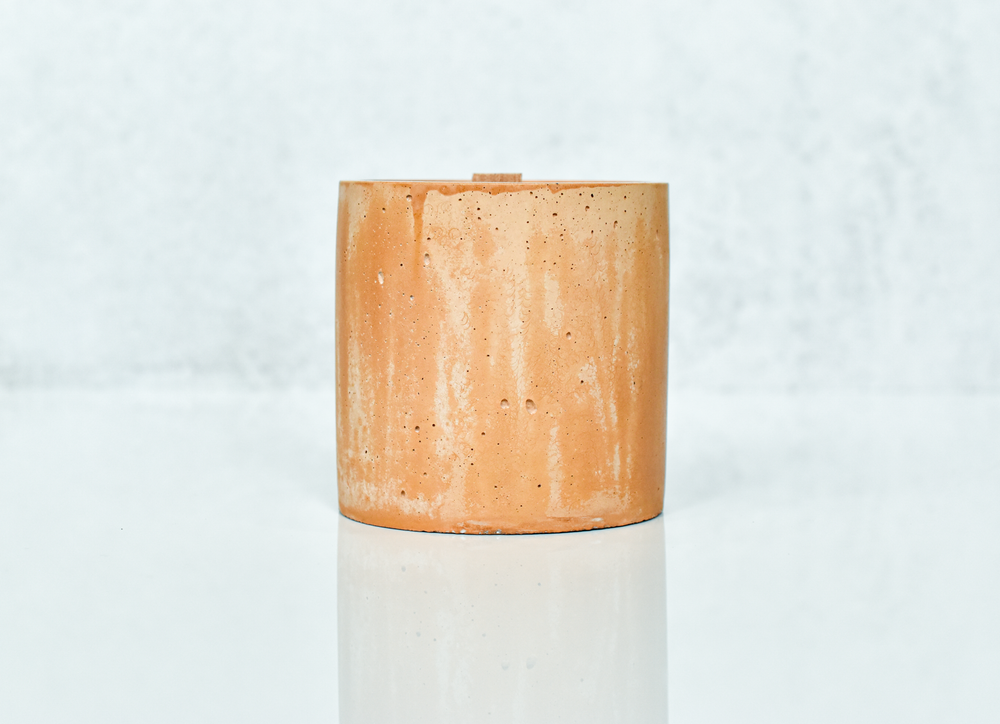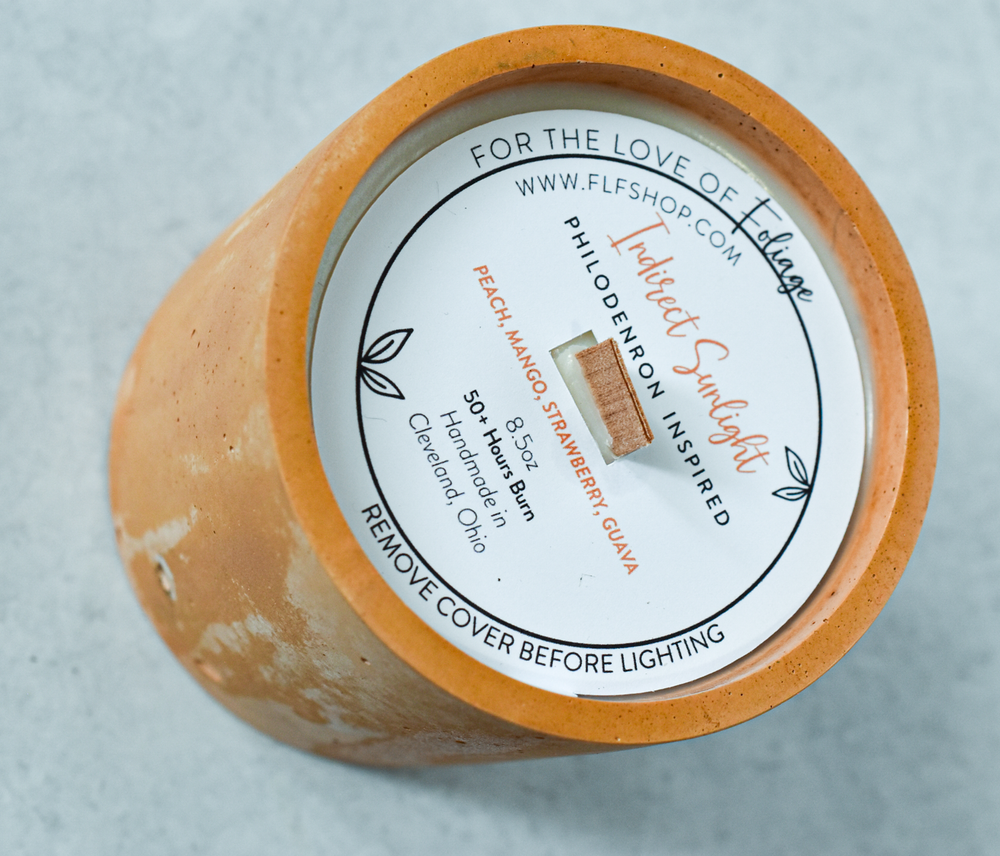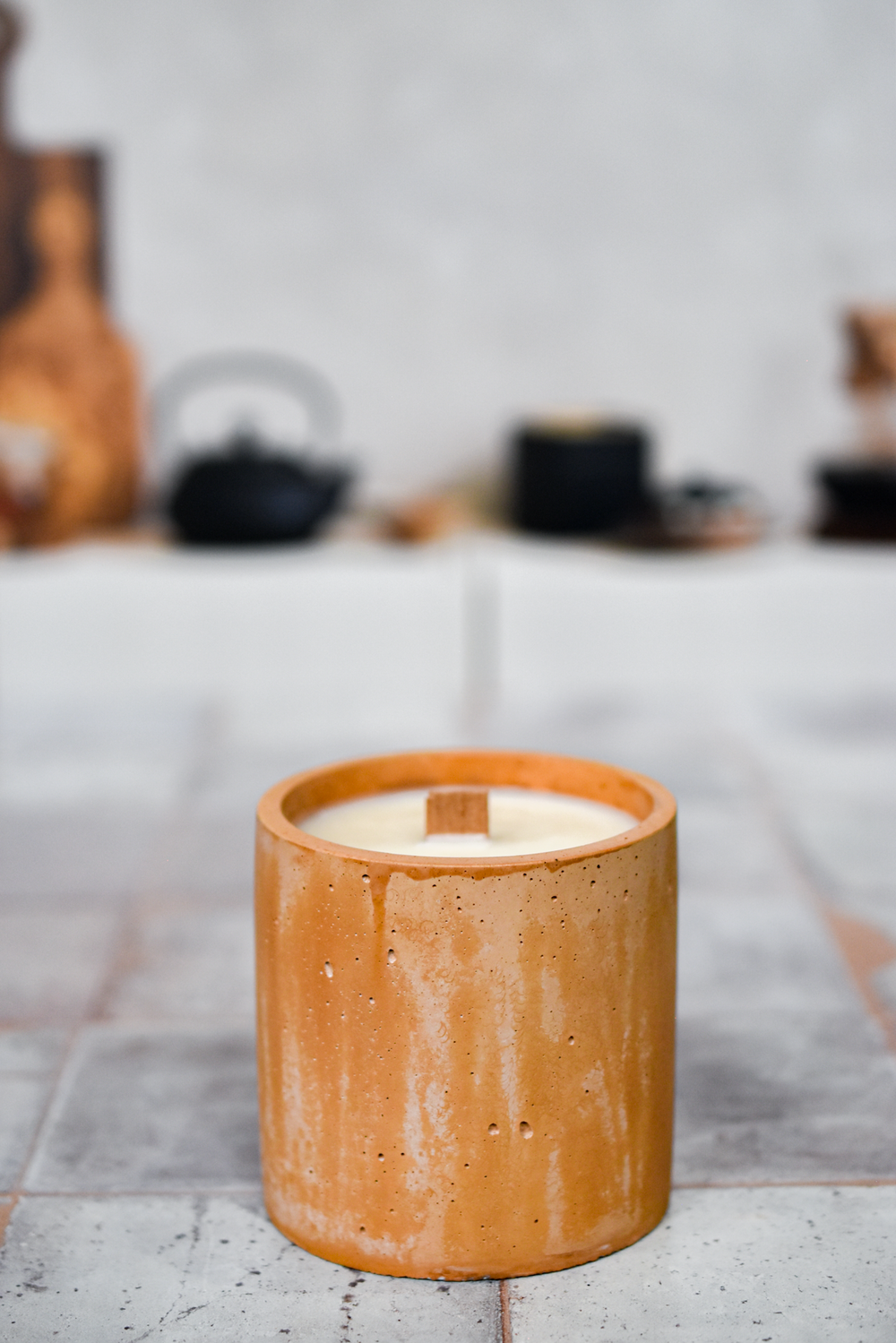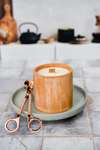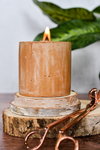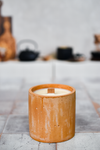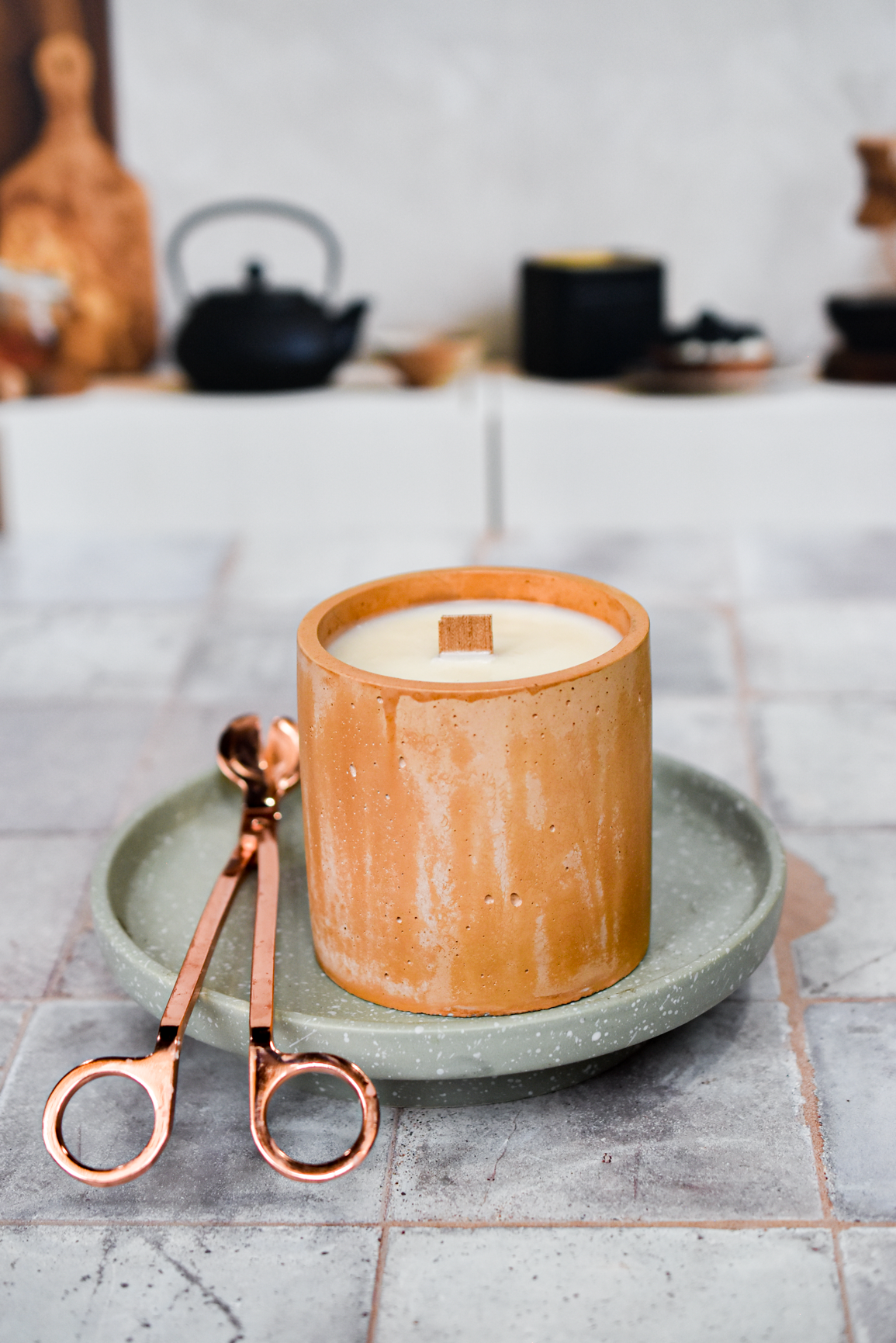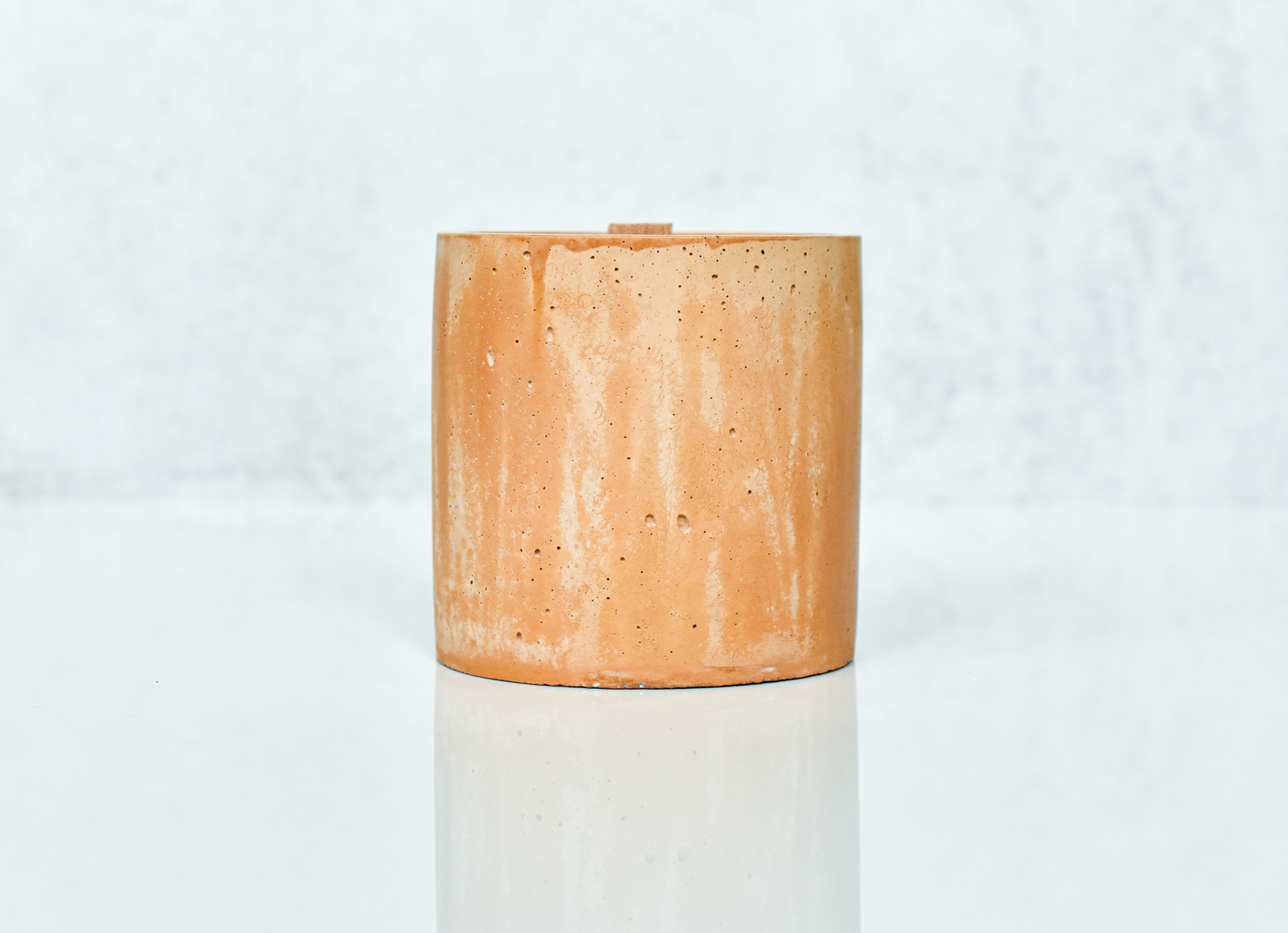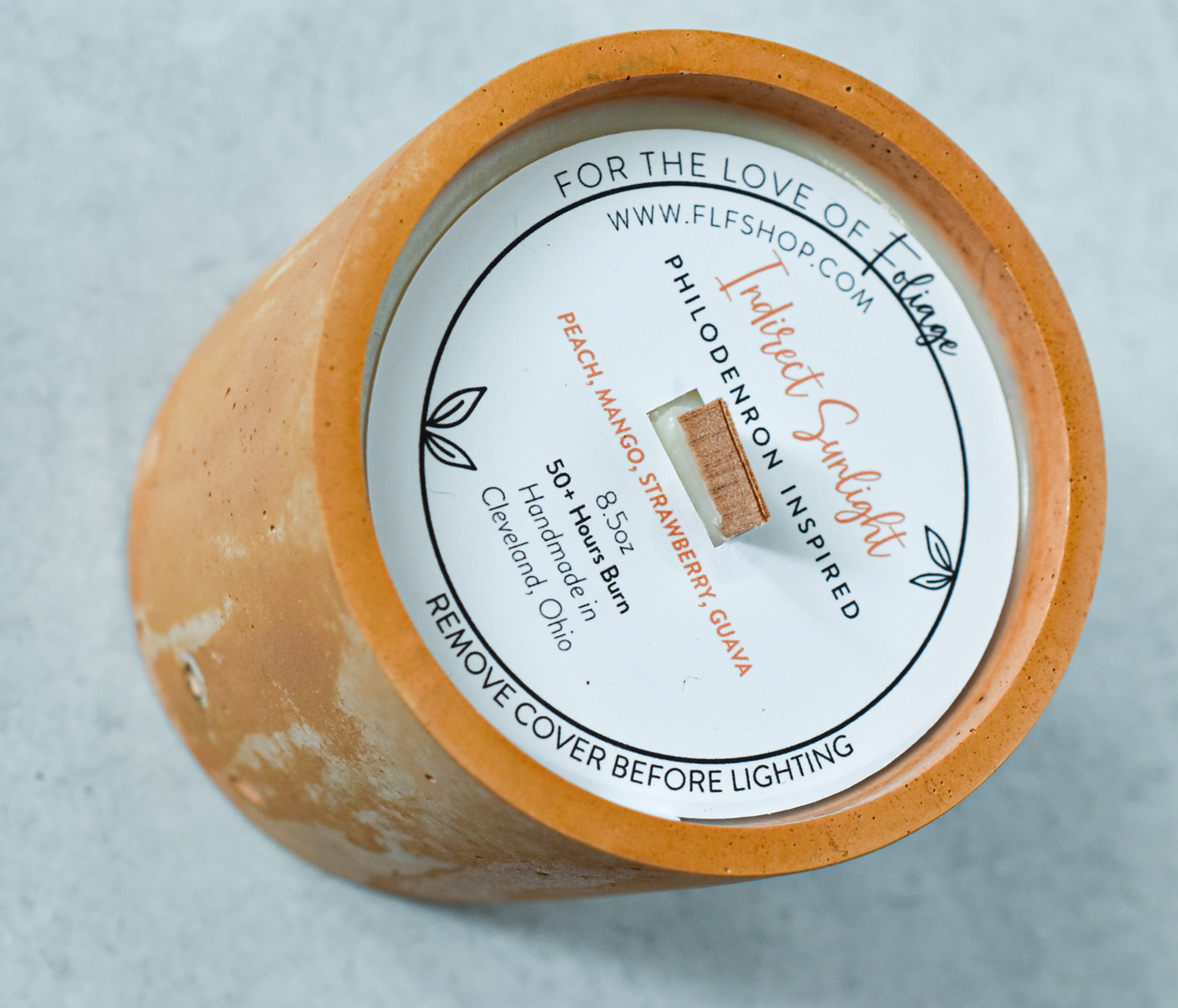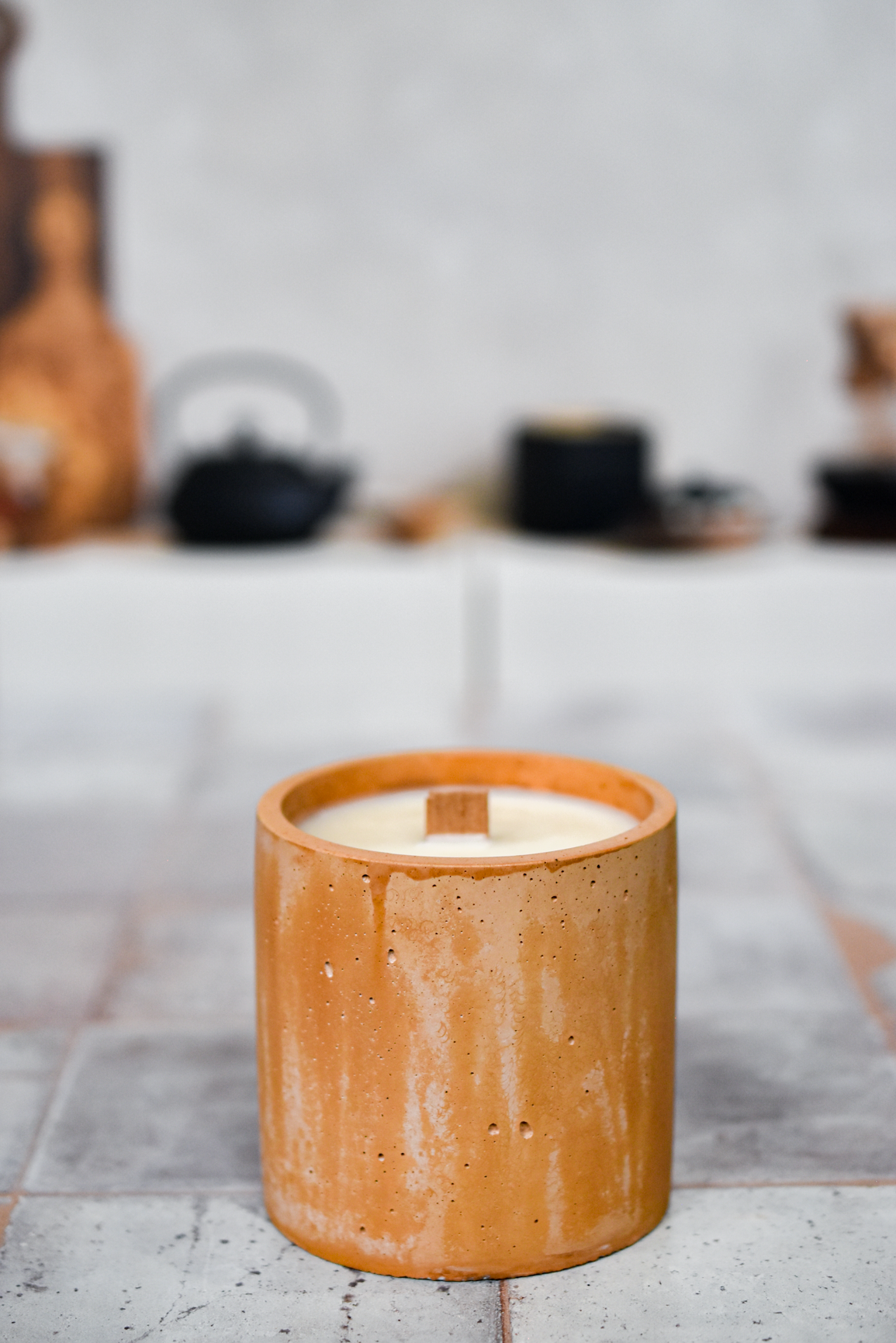 Indirect Sunlight | Philodendron Inspired Earth Glow Candle | 8.5oz Natural Soy Wood Wick
Details
Inspired by the tropical vibes of the Philodendron, the "Indirect Sunlight" candle is a fun nod to the most commonly shared plant-care tip around.
This wood-wicked soy candle gives off seriously fruity and tropical fragrances that will immediately take your mind on vacation. 
When the trip is over, clean out the pot and grow a new plant in the gorgeous terracotta colored pot that you're left with. It's fun and sustainable!
Please note, each pot and candle is handmade and may have slight imperfections. Actual textures and colors of the pot you receive will vary - each is unique!
About the Candle:
8.5oz

50+ Hours Burn Time

Natural 464 Soy Wax

Wood Wick

Notes of peach, guava, mango, strawberry and more
About the Pot:
Handmade in Cleveland, Ohio

100% cement

3.25" tall x 3.25" wide, i

nterior diameter 2.75"

Burnt orange / terracotta color
***Use code "free4cle" at checkout to pick this up at one of my upcoming holiday shows instead of paying shipping!***
Handmade in Cleveland, Ohio
Customizations available upon request