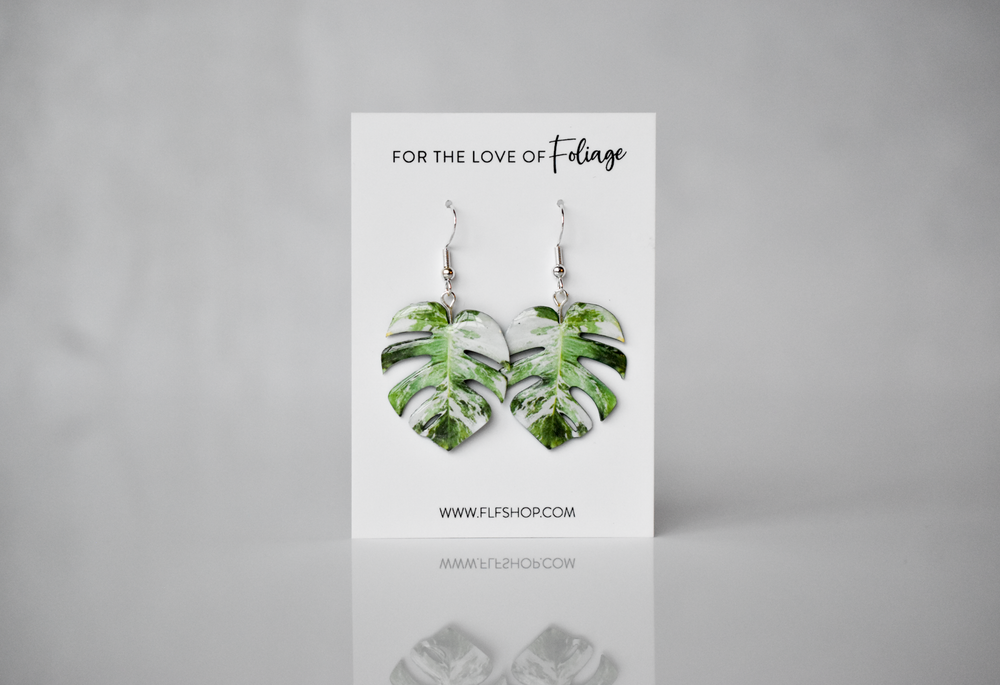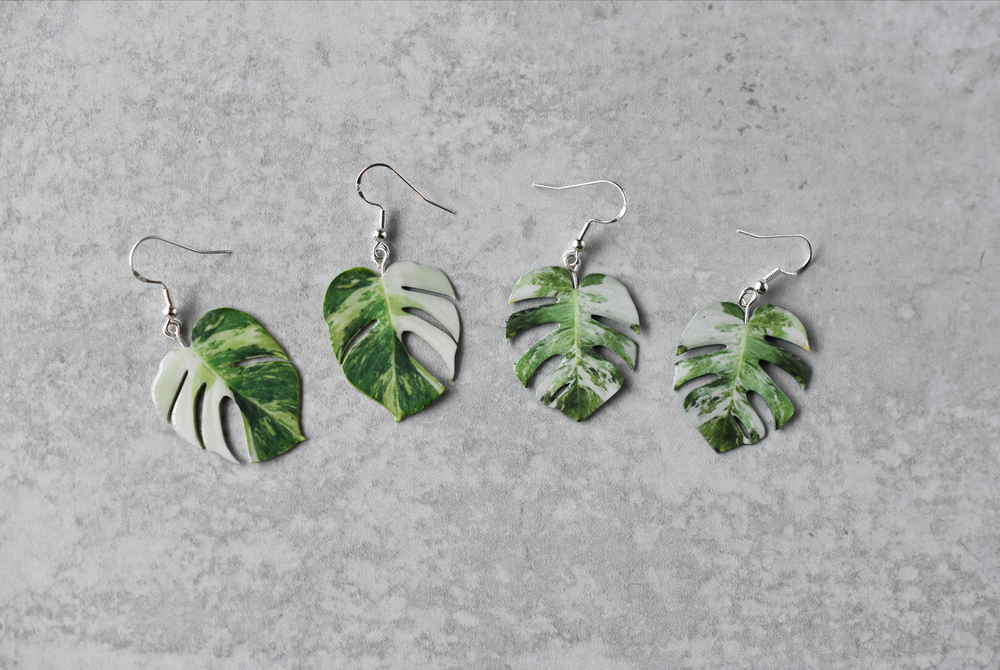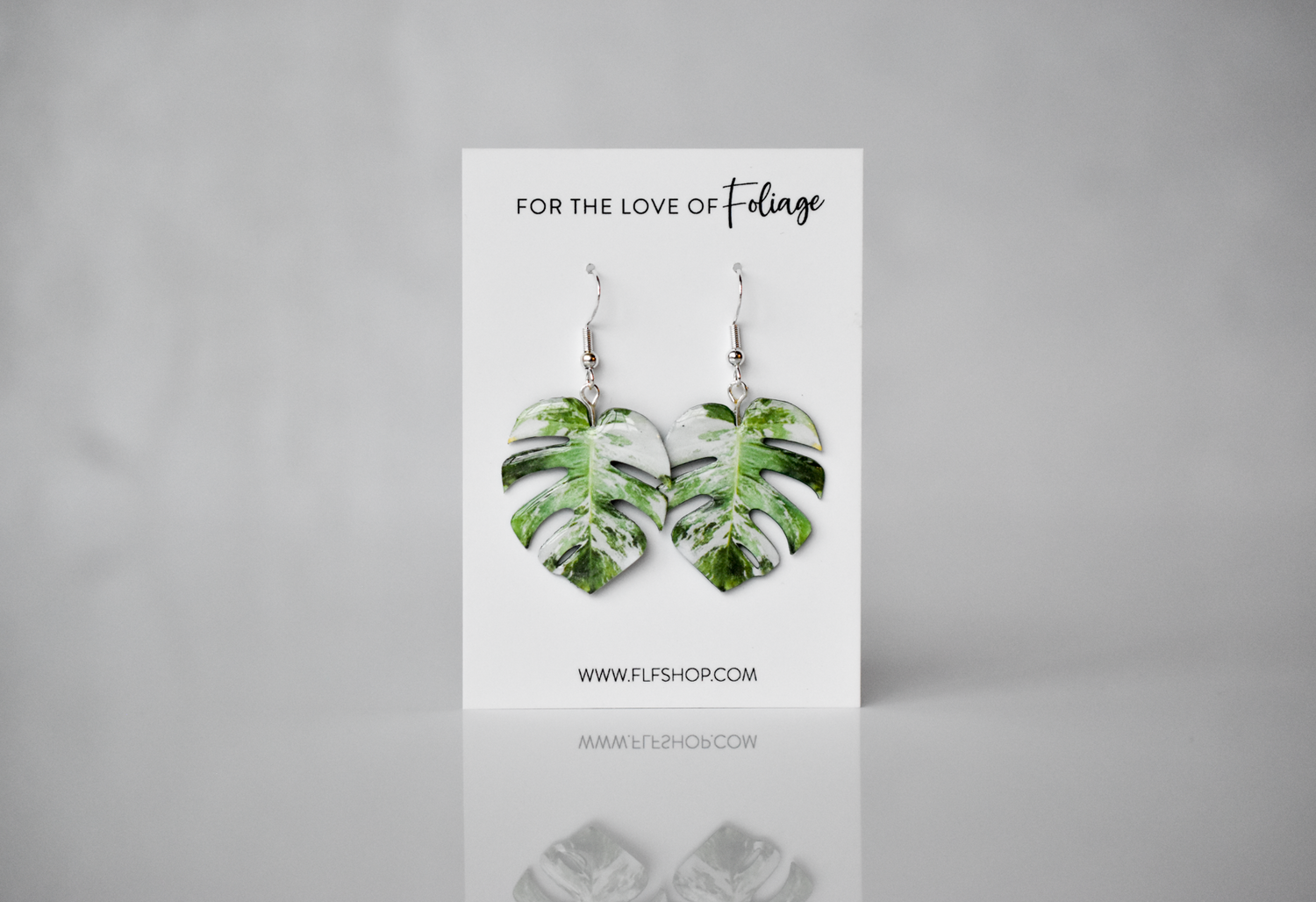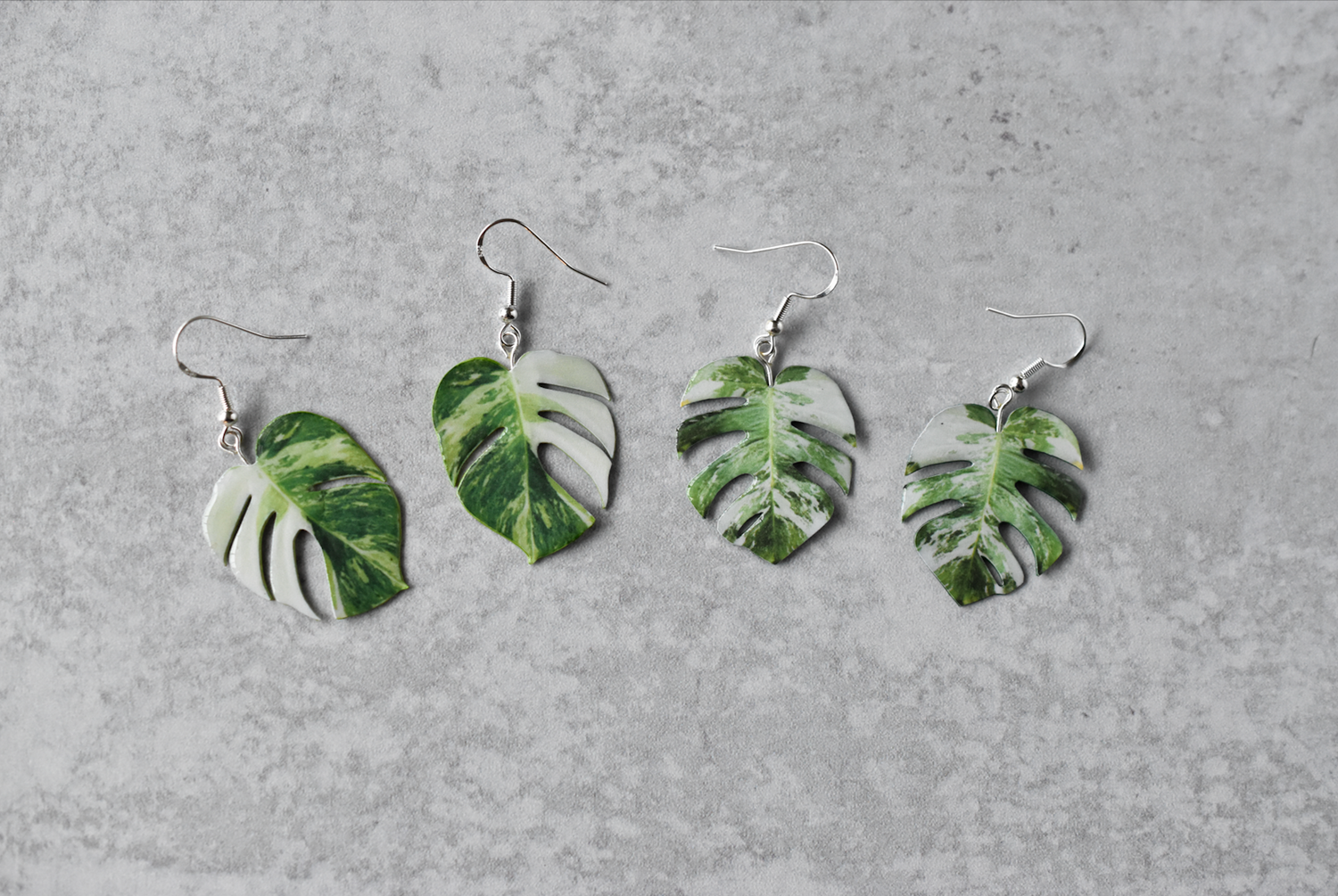 Monstera Albo Marbled Plant Earrings | Leaf Earrings
Details
Make a statement with these unique Monstera Albo Marbled Plant Earrings made right here in Cleveland, Ohio!
These lightweight leaf earrings are handcrafted using paper and resin and feature sterling silver hooks.
Capture the wow factor of a real marbled monstera albo without the long-term commitment - plus it's cheaper than the real thing!
A perfect gift for any plant lover.
Handmade in Cleveland, Ohio
Customizations available upon request