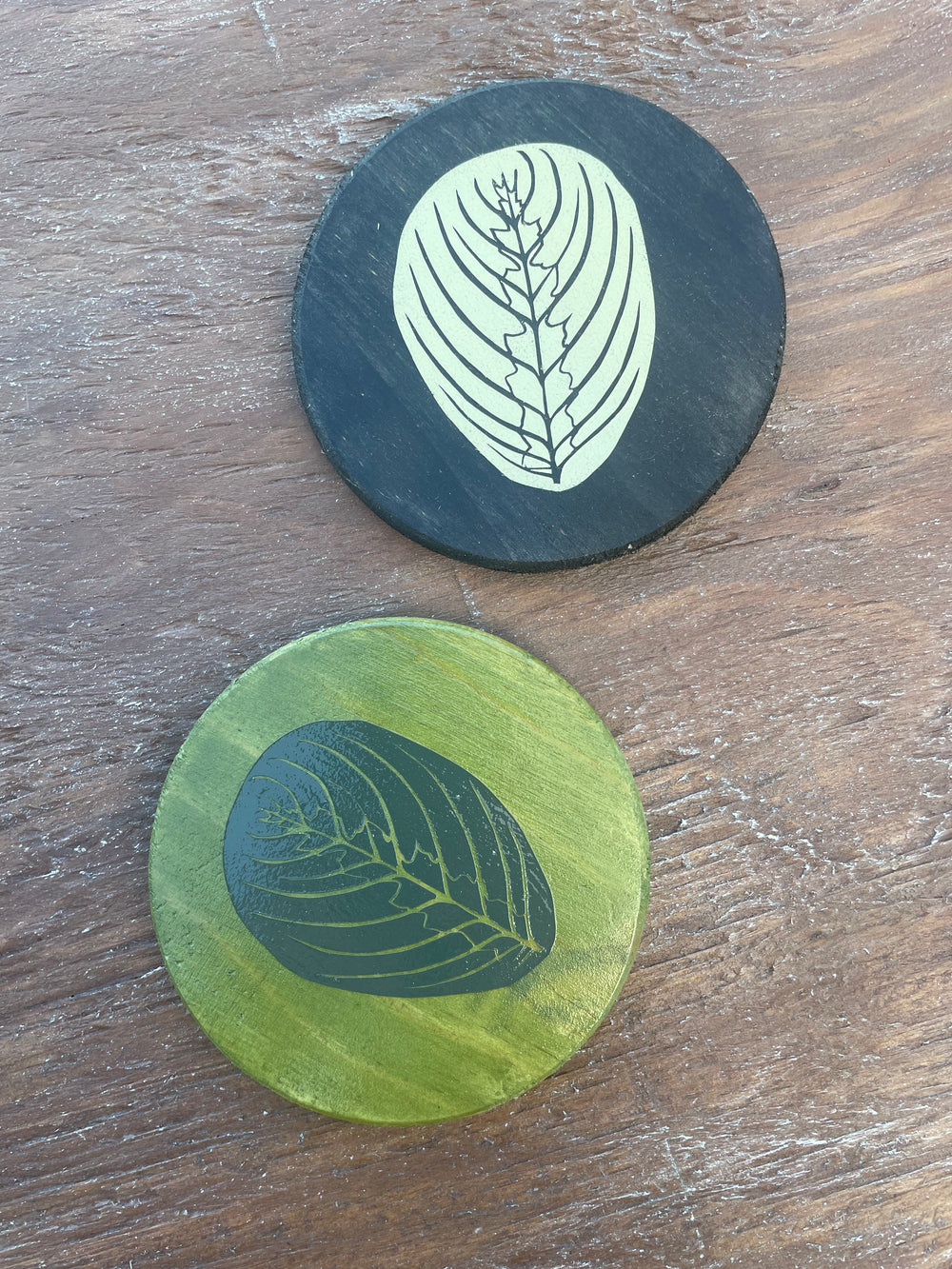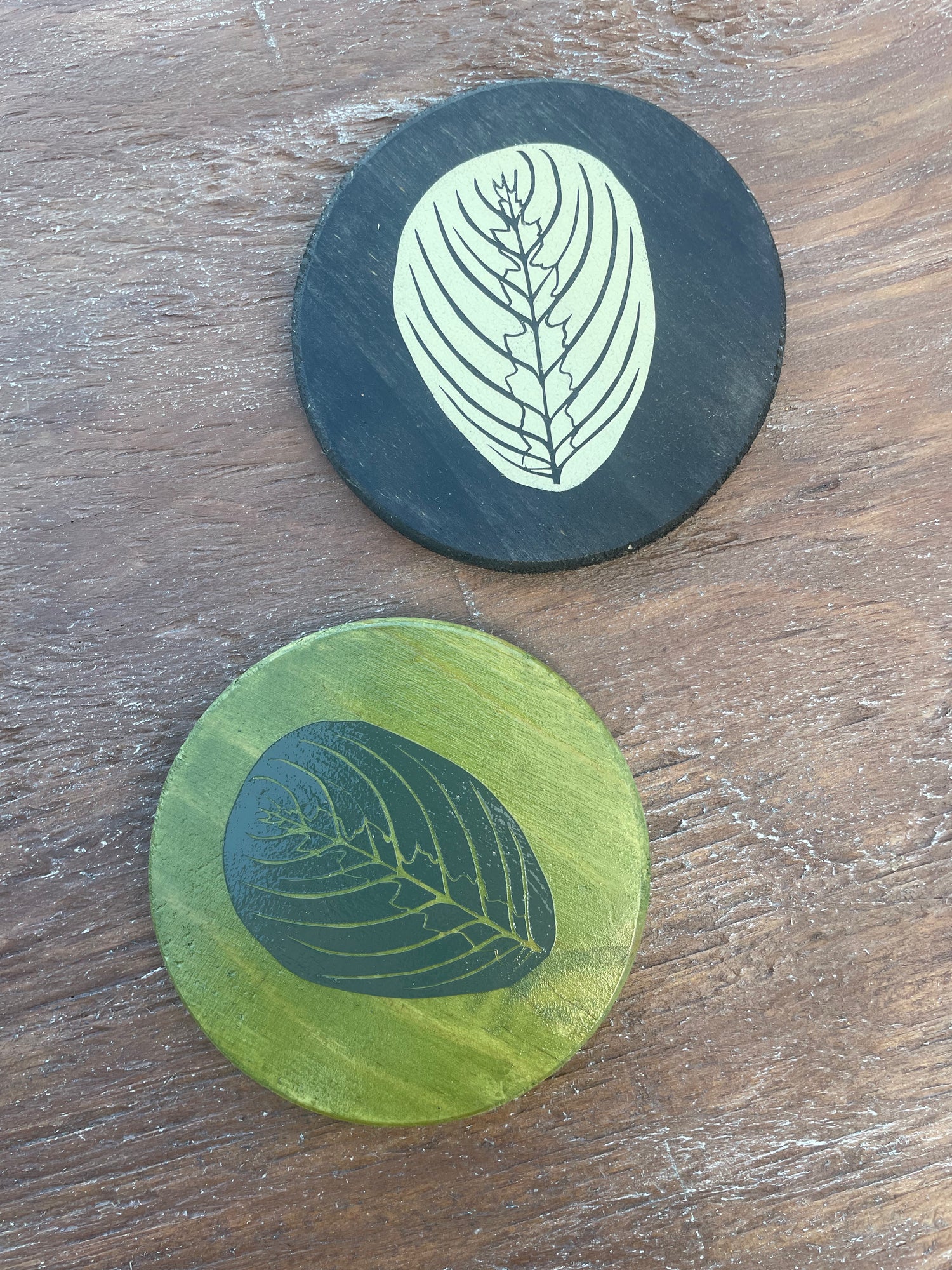 Painted Wooden Maranta Coasters
Details
Hand painted wooden coasters, the perfect way to add a touch of foliage to your coffee table!
Coated with polyurethane for water resistance
Cork bottom to prevent slipling
Available in 3 fun color combos & 6 styles of leaf
Actual coloring may vary slightly & coasters may have small imperfections
Looking for different leaves or colors? Get in touch!
Handmade in Cleveland, Ohio
Customizations available upon request