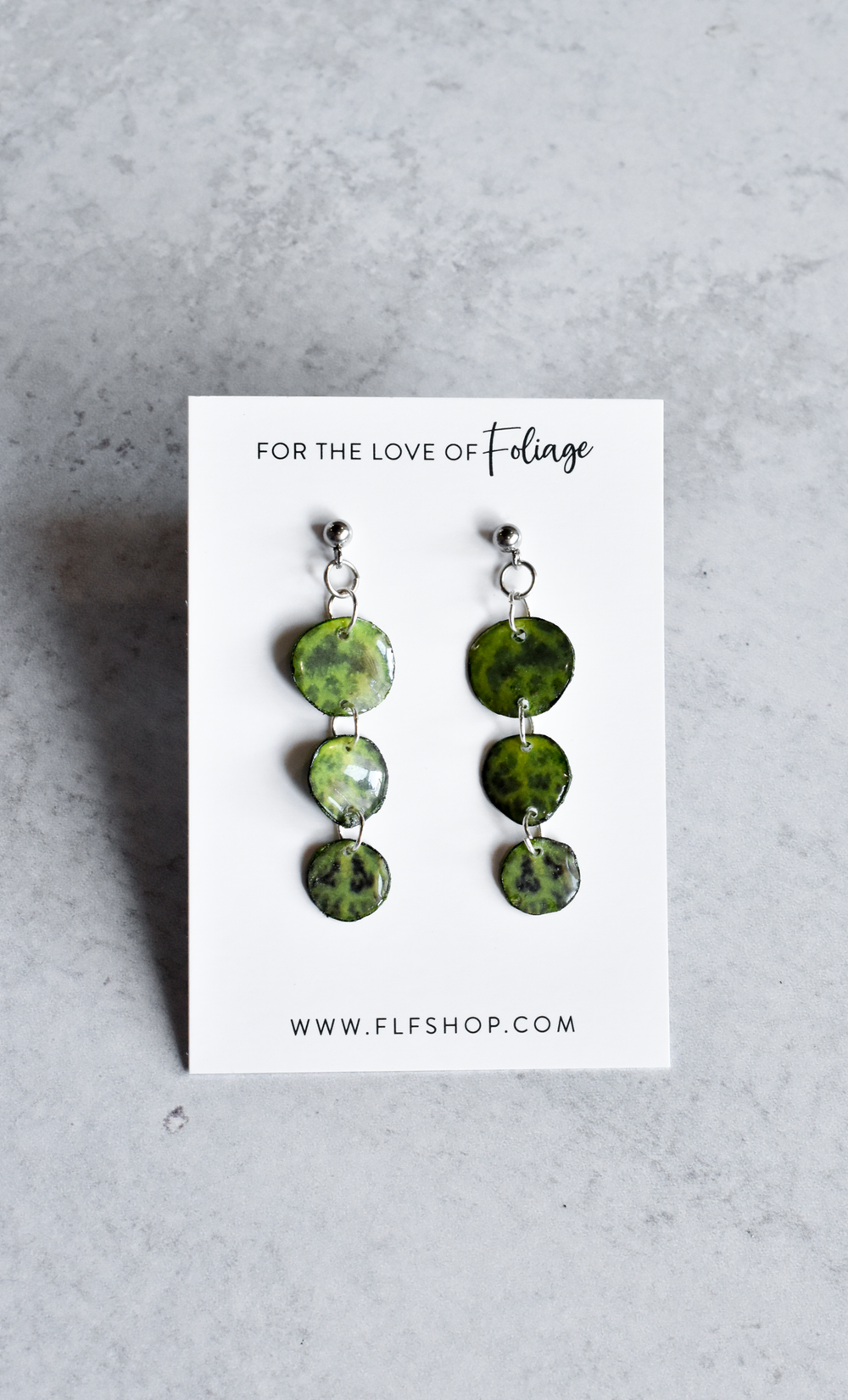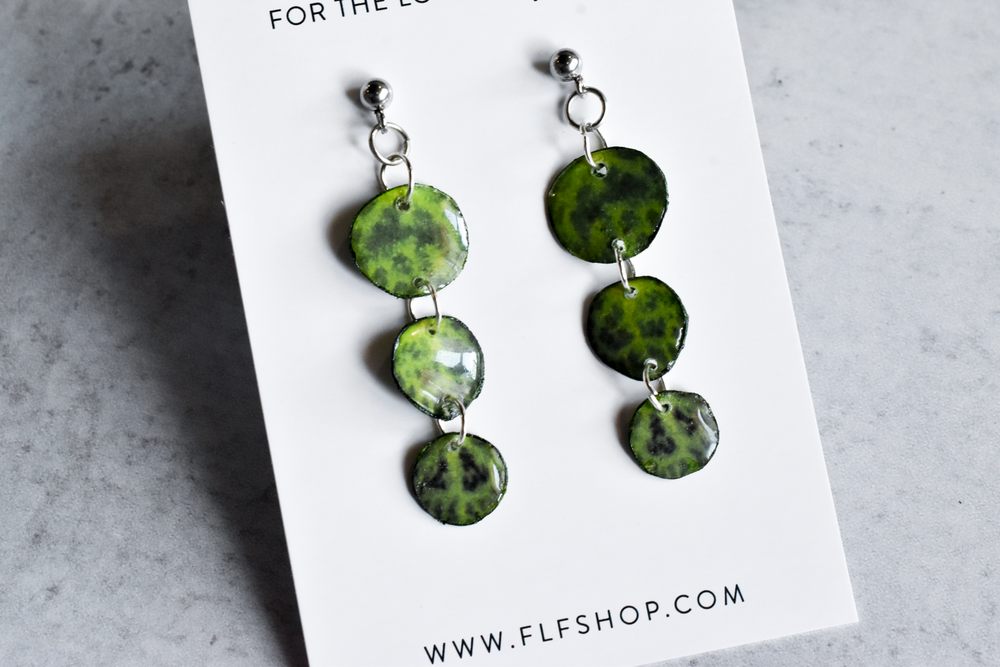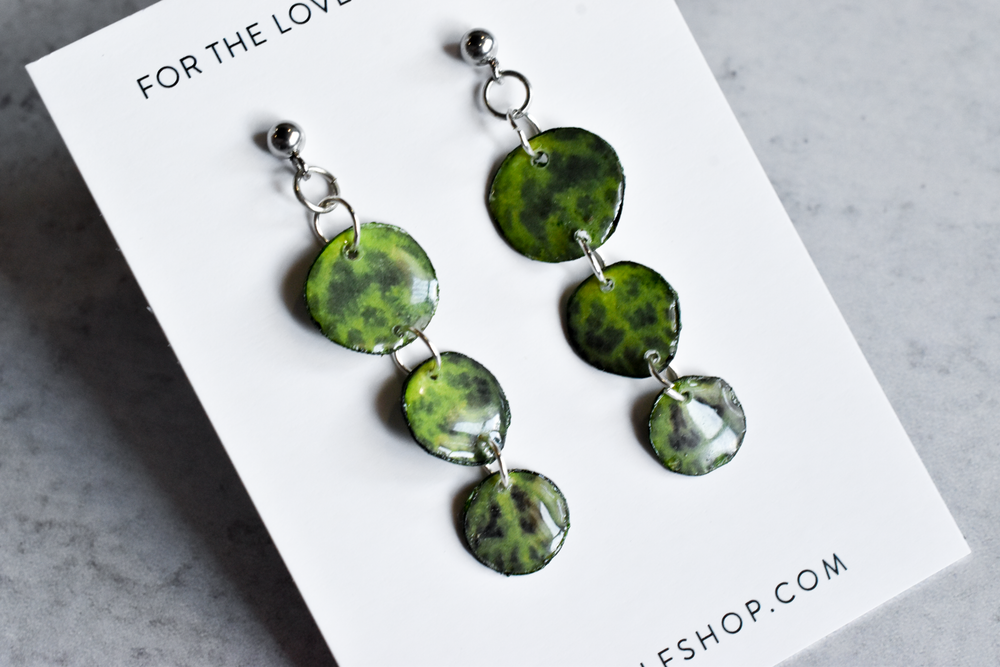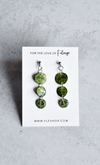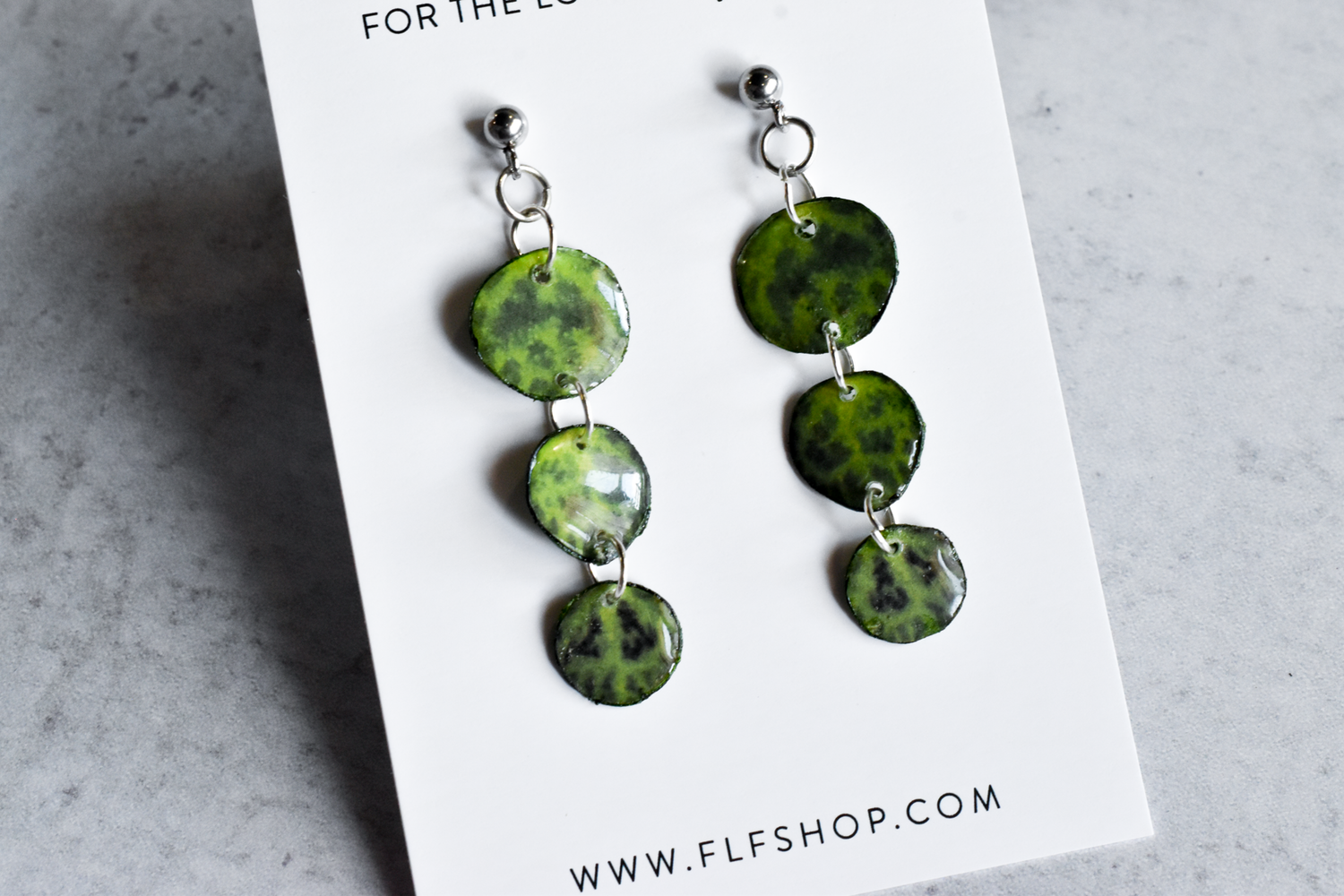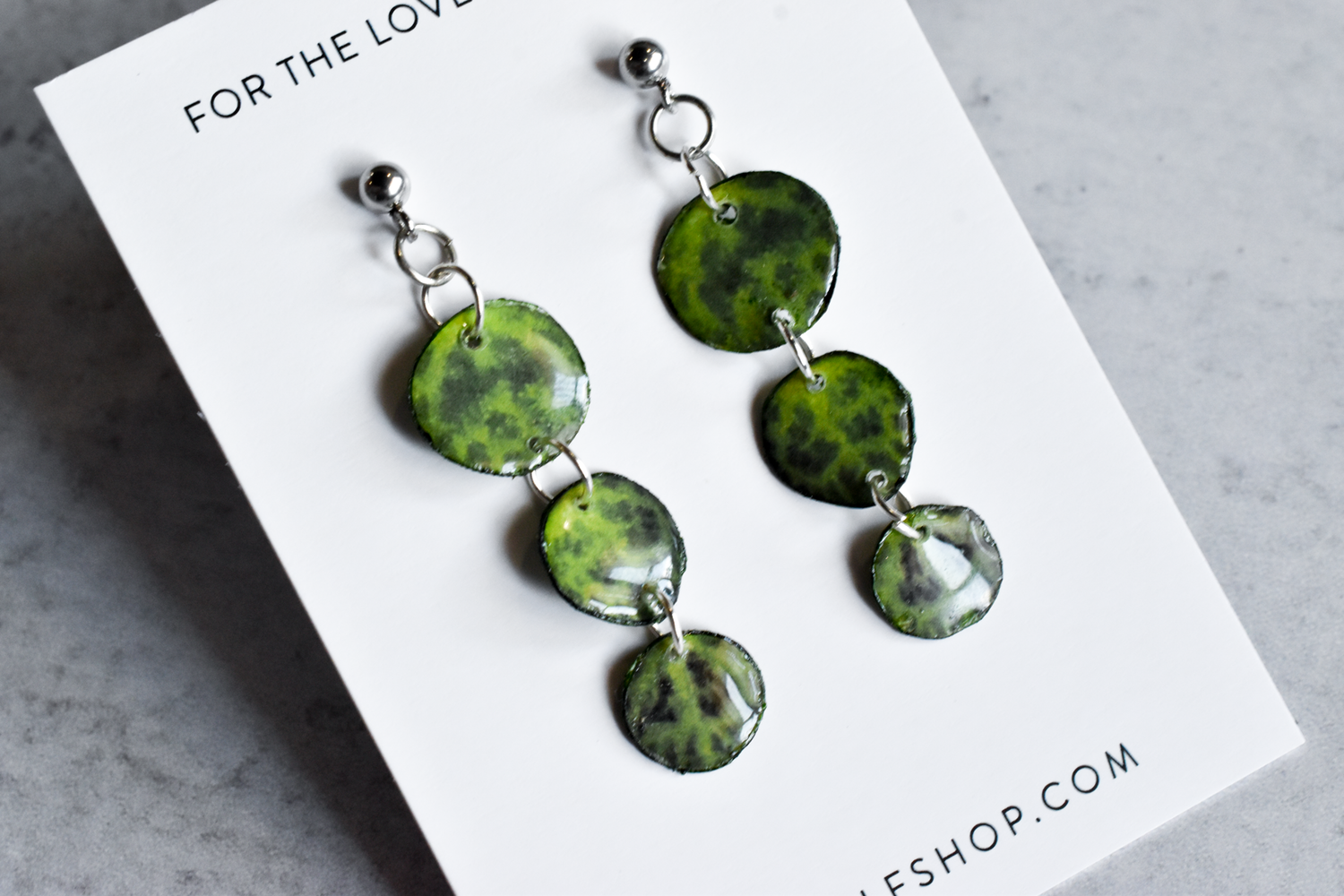 Peperomia Prostrata 'String of Turtles' 3-Tier Earrings
Details
These Peperomia Prostrata 'String of Turtles' Earrings are sure to make a splash with their stunningly realistic leaf designs!
Handmade in Cleveland, Ohio with hypoallergenic stainless steel posts and paper and resin replica leaves, these feather-light earrings look so lifelike that you'll have everyone asking "are those real?!" 
(Don't worry, they aren't!)
Get your hands on a limited edition pair of these beauties before they swim away!
Handmade in Cleveland, Ohio
Customizations available upon request