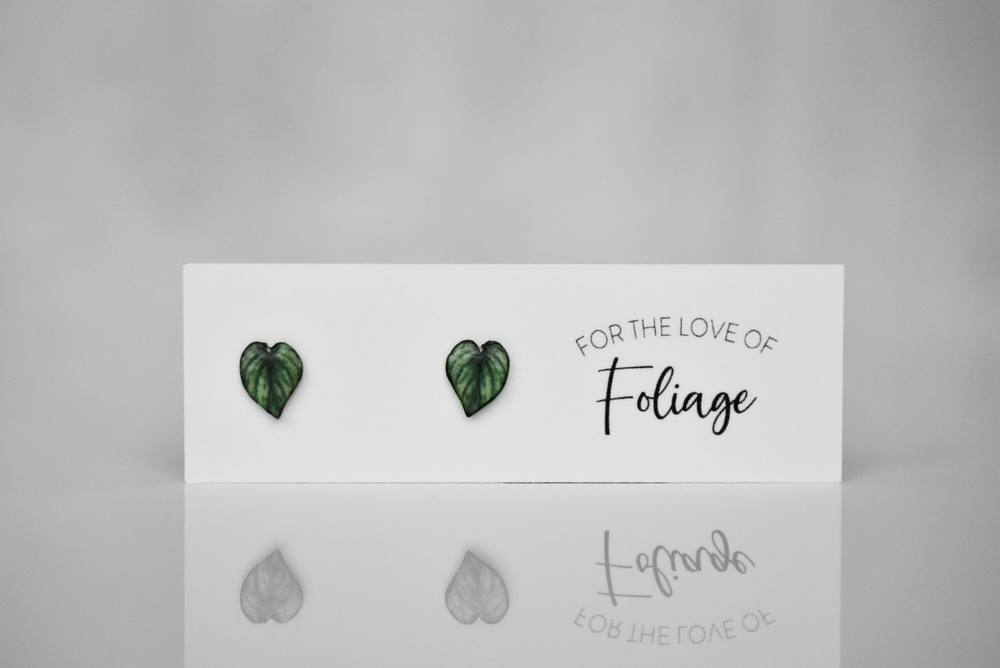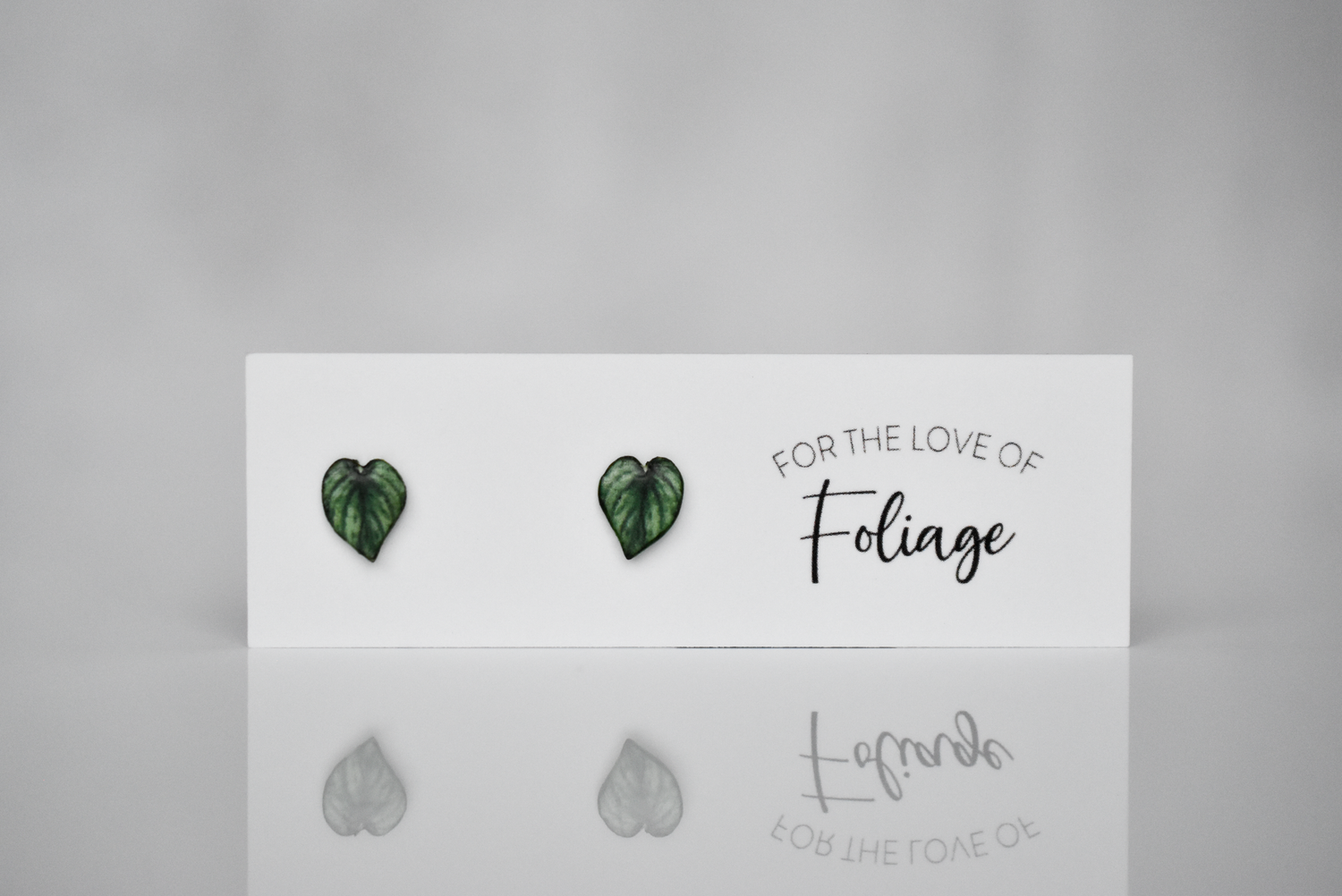 Philodendron Mameii Silver Stud Earrings | Leaf Earrings
Details
Introducing the Philodendron Mameii Silver Stud Earrings!
Handmade with love in Cleveland, Ohio, these unique leaf earrings will bring out the plant lover in you.
Made from paper and resin, complete with hypoallergenic stainless steel posts, they're the perfect combination of realistic and cute.
They are intentionally teeny tiny so they won't get in the way - just be sure not to get them wet!
A great gift for busy plantaholics :)
 •Approximately 1cm tall
Handmade in Cleveland, Ohio
Customizations available upon request