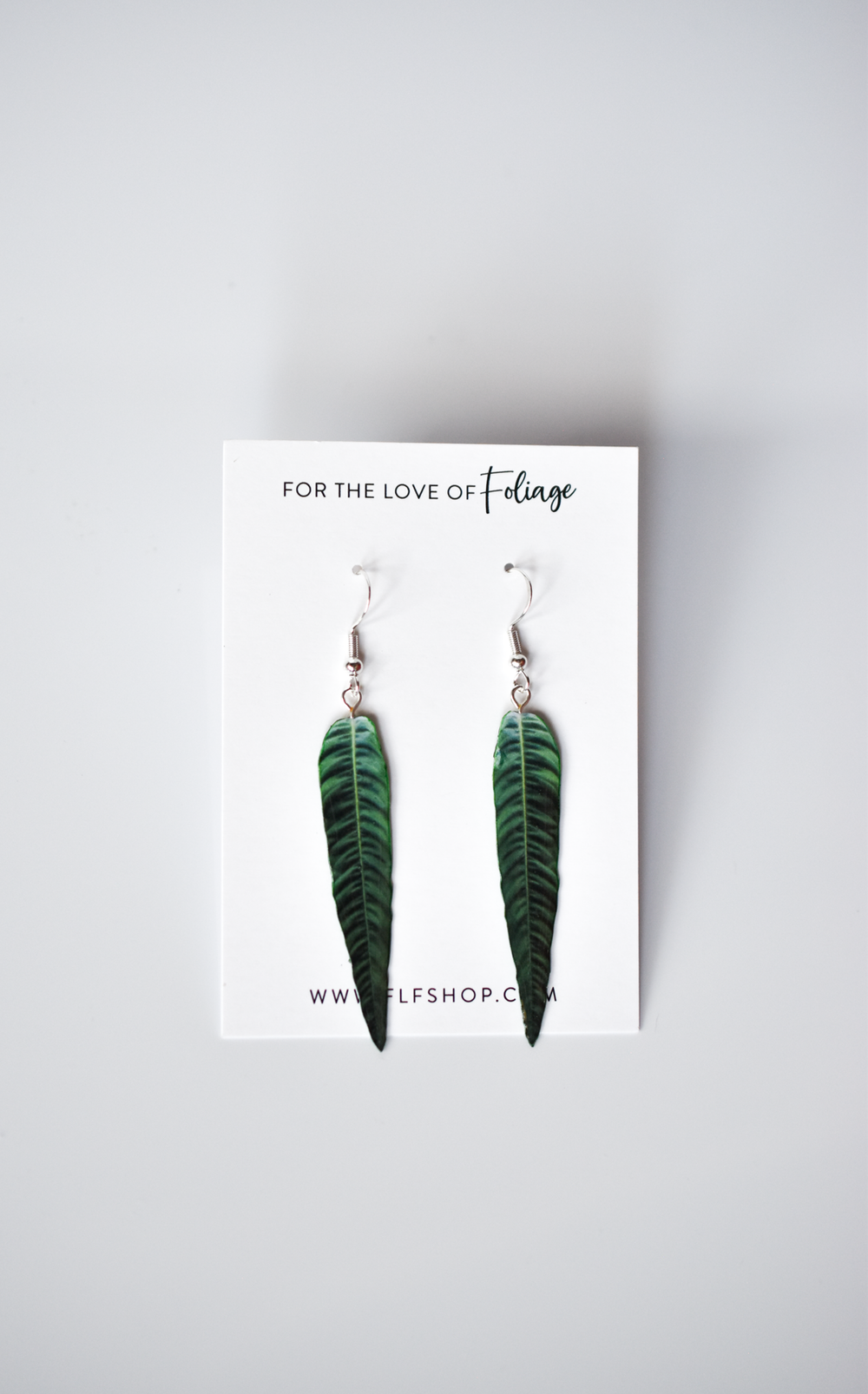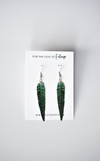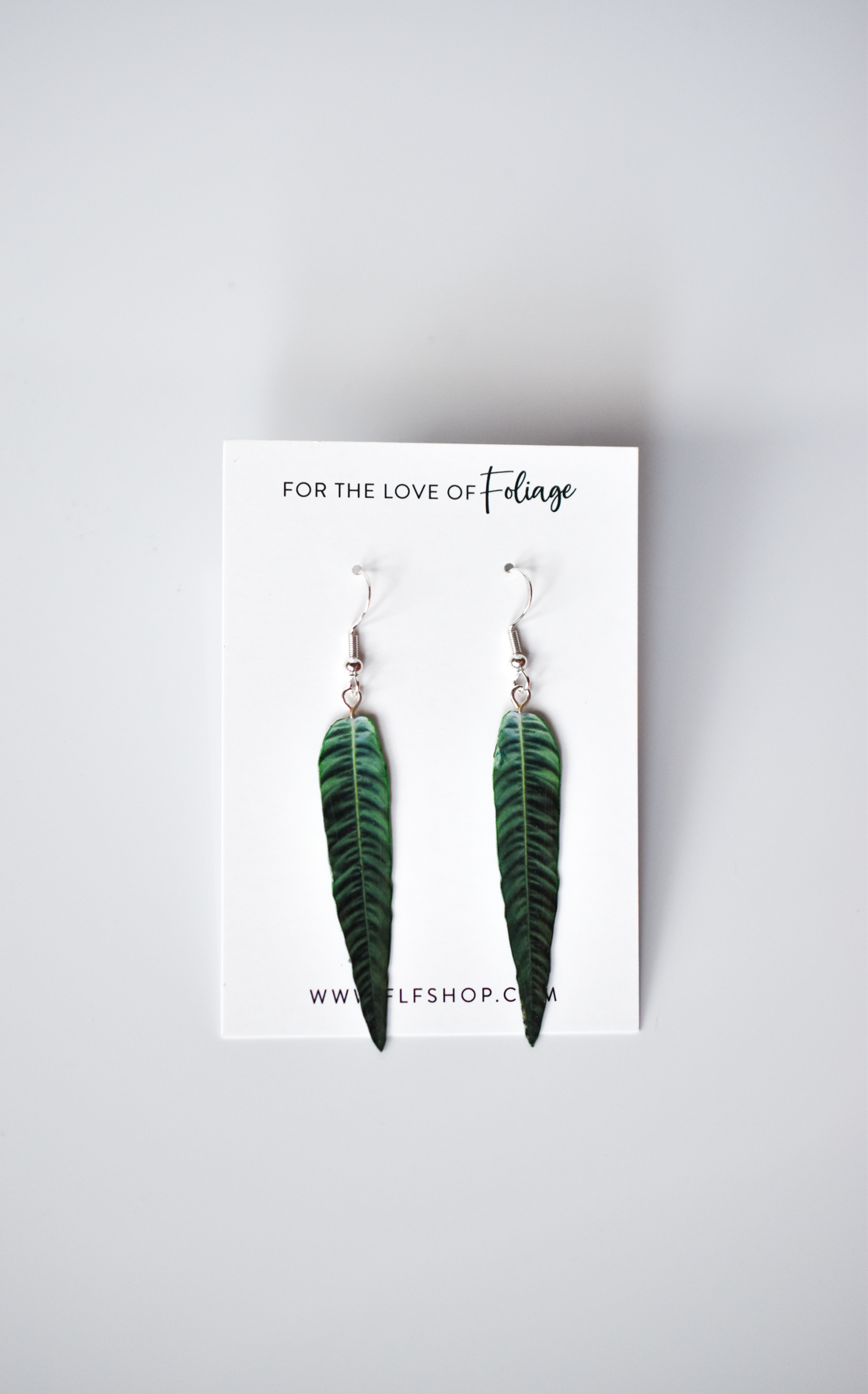 Philodendron Patriciae Plant Earrings | Leaf Earrings
Details
Mesmerize everyone with these Philodendron Patriciae Plant Earrings!
Handmade in Cleveland, Ohio with paper and resin, these baddies come standard with hypoallergenic sterling silver hooks.
These earrings perfectly capture the deceptively luscious ruffle texture of the coveted Patriciae, making them a perfect statement piece for any plant lover!
Great for gifting (or keeping, I won't tell).
Approximately 2" in length
Handmade in Cleveland, Ohio
Customizations available upon request