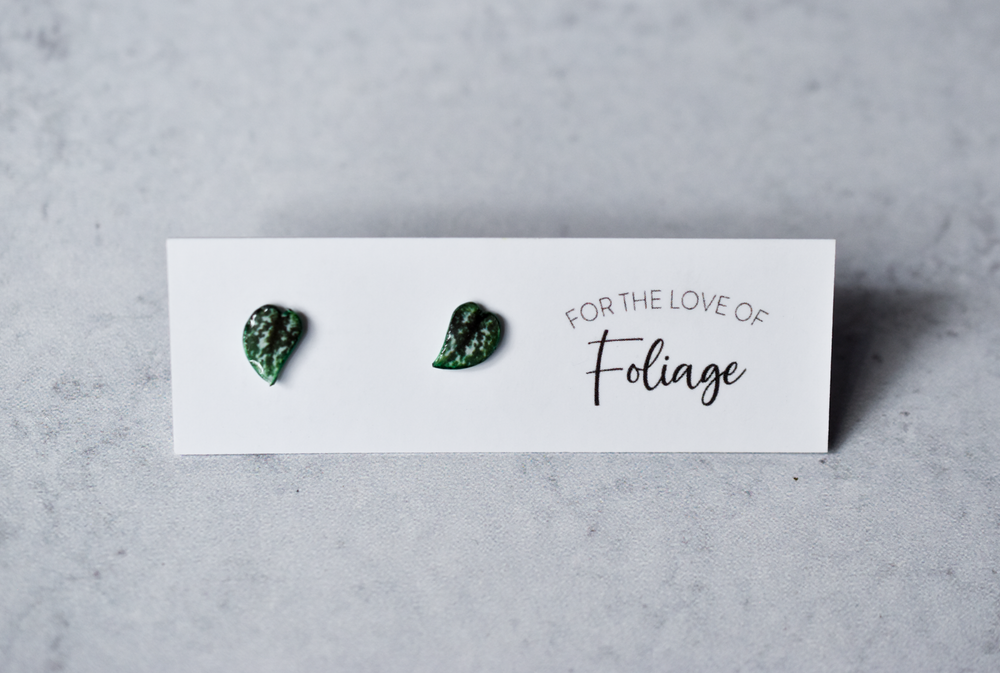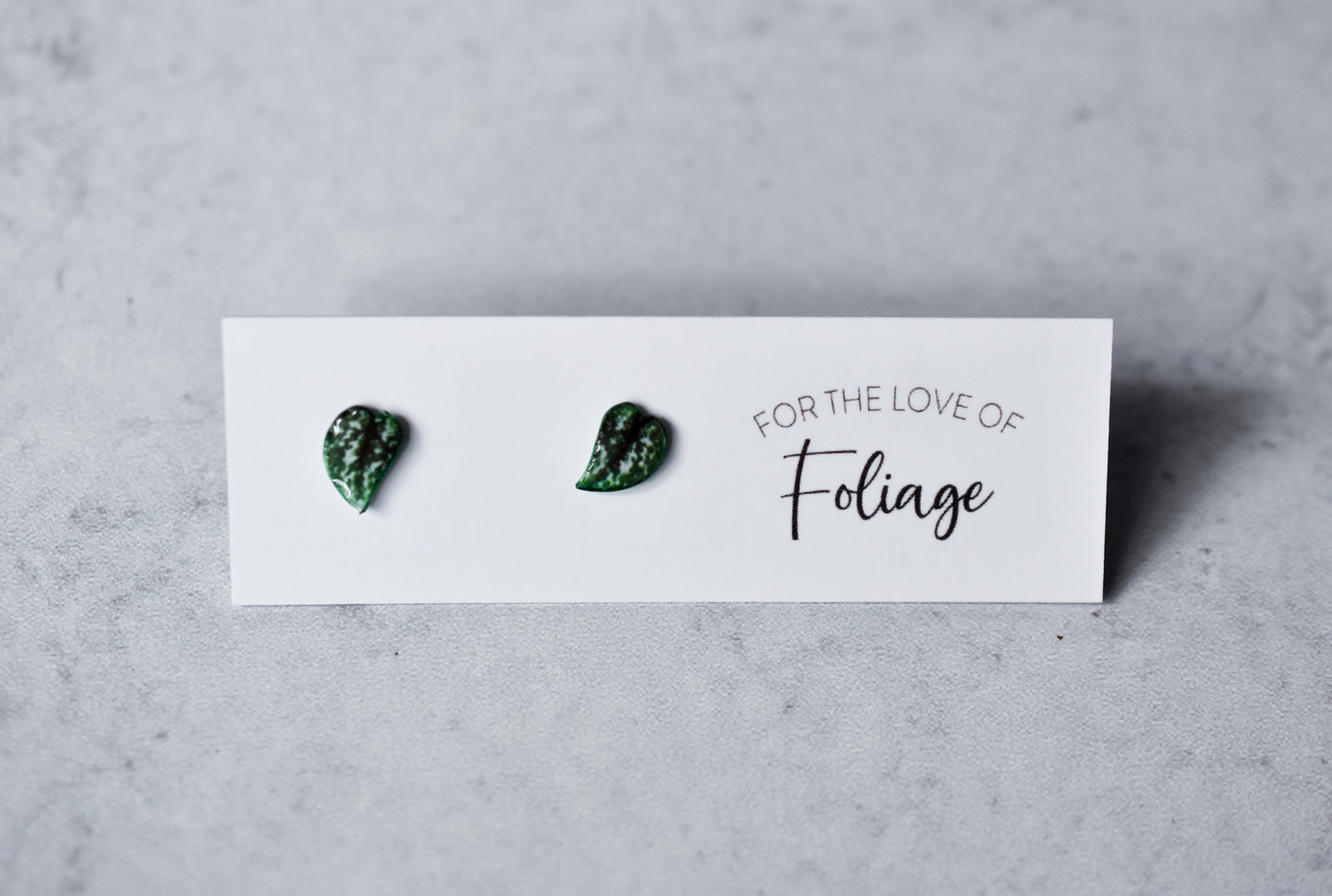 Scindapsus Argyraeus "Satin Pothos" Stud Earrings | Leaf Earrings
Details
Make a statement with these one-of-a-kind, handmade 'Satin Pothos' earrings!
Crafted in Cleveland, Ohio, these earrings boast the sophisticated look of a real leaf with the convenience of being lightweight and hypoallergenic.
Plus, you don't have to worry about them catching on your sweater -- perfect for the busy plant lover!
•Approximately 1cm tall
•Stainless steel posts
Handmade in Cleveland, Ohio
Customizations available upon request