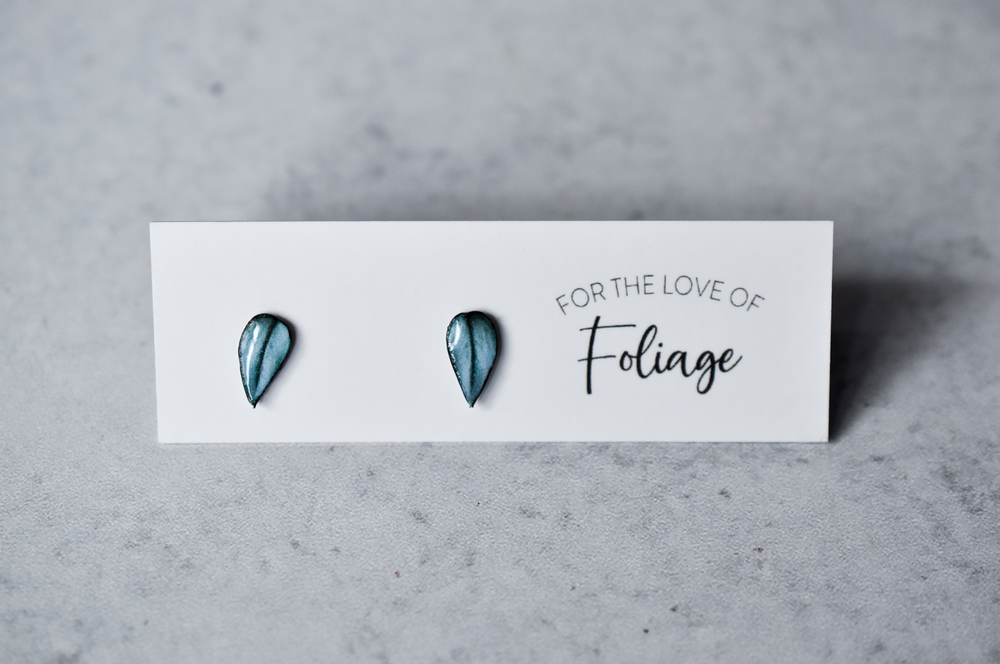 Scindapsus Treubii Moonlight Stud Earrings | Leaf Earrings
Details
Enjoy some nature-inspired glamour with these sleek Scindapsus Treubii Moonlight Stud Earrings!
Handmade from paper and resin in Cleveland, Ohio, these earrings are sure to catch the eye of all your planty friends.
With hypoallergenic stainless steel posts, they'll be comfortable all day long.
Plus, they look just like real leaves, making them a great gift for any plant-obsessed friend.
Best of all, their teeny-tiny & lightweight design is no match for masks and grabby fingers - I just ask that you don't get them too wet! :)

•Approximately 1cm tall
•Hypoallergenic stainless steel posts
Handmade in Cleveland, Ohio
Customizations available upon request