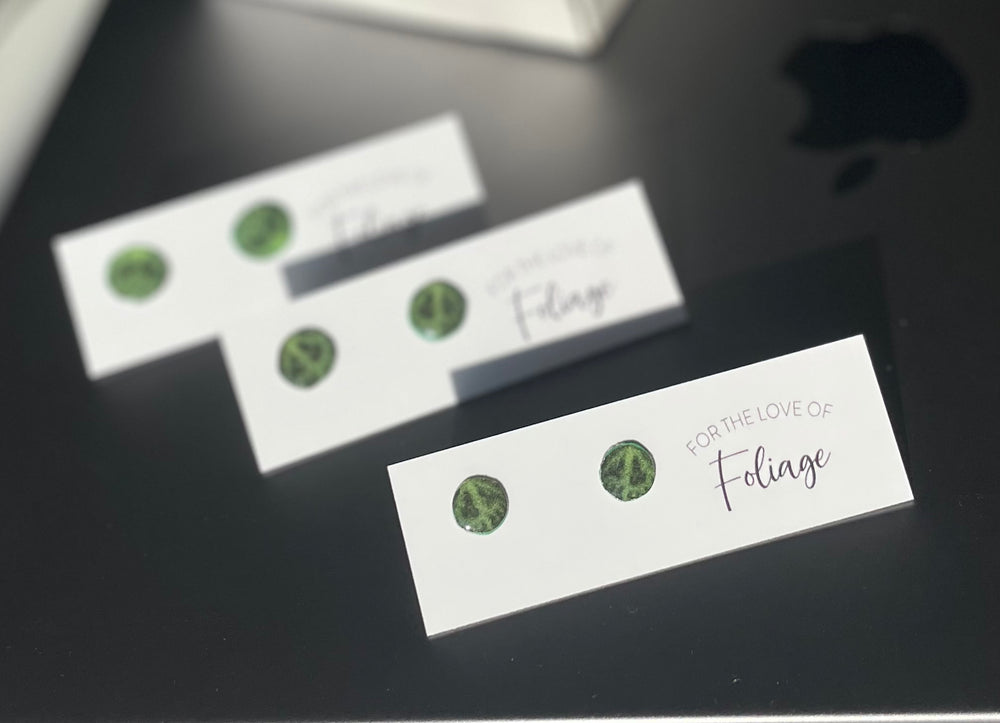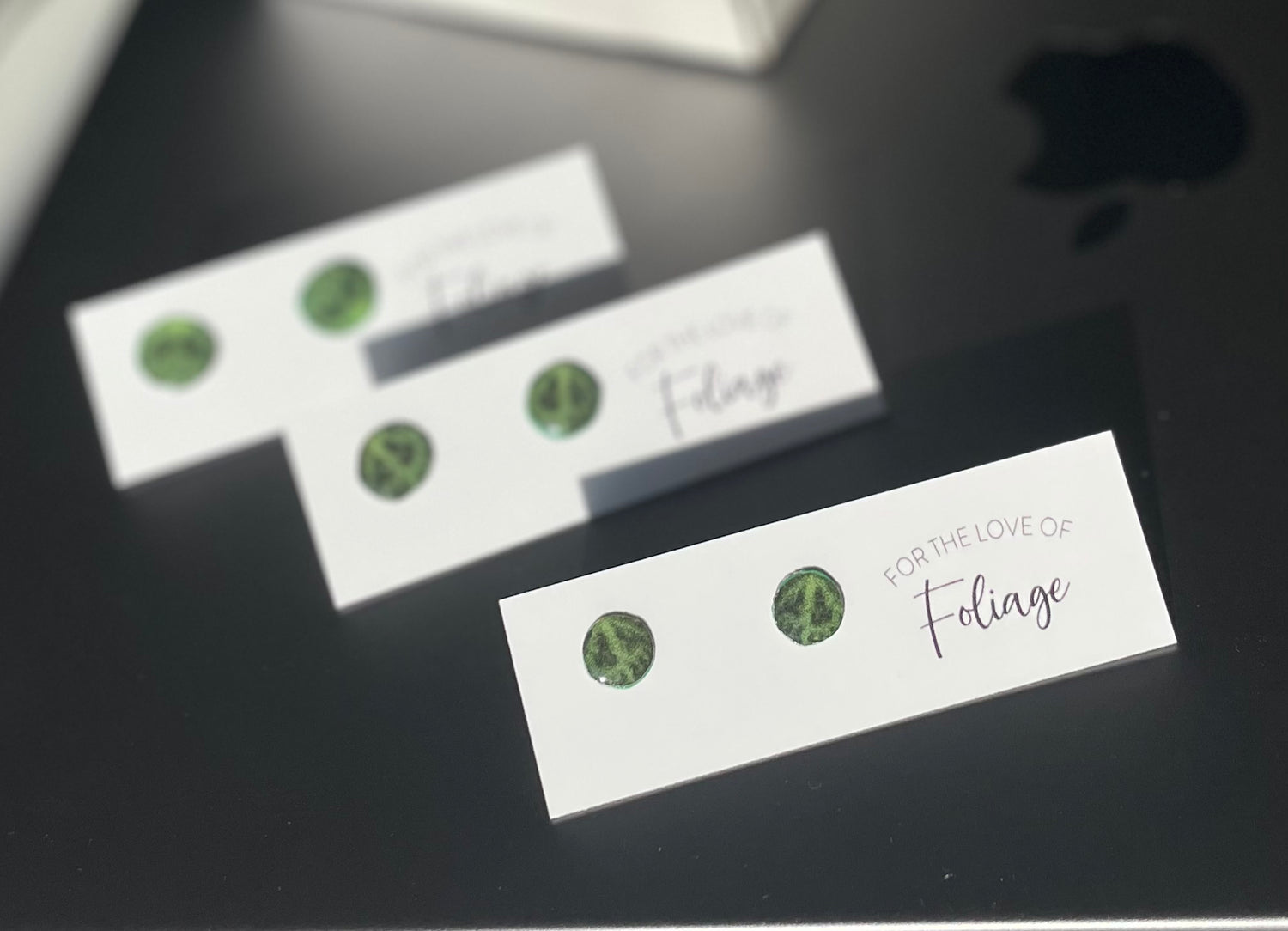 String of Turtles Stud Earrings | Leaf Earrings
Details
These handmade String of Turtles Leaf Earrings are the perfect way to bring your style up to the next level.
No need to worry about them getting caught on things or hindering your everyday tasks.
Indulge in these gorgeous hypoallergenic earrings that look like real leaves and make a great gift for the plant lover in your life (just don't let them get wet!).
•Handmade in Cleveland, Ohio
•Hypoallergenic, stainless steel studs 
•Approximately 1cm tall
Handmade in Cleveland, Ohio
Customizations available upon request