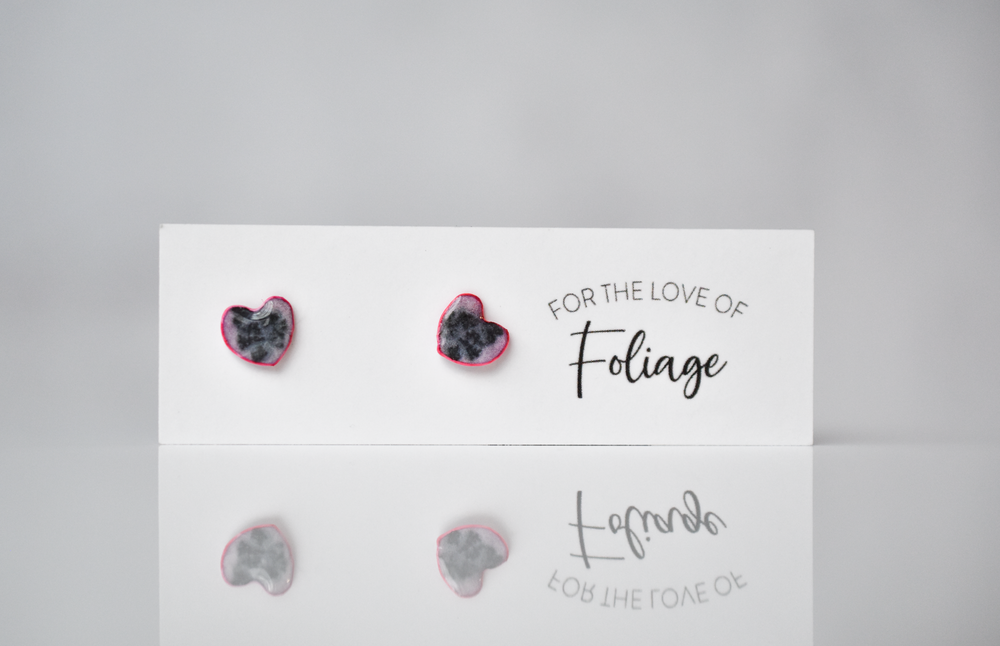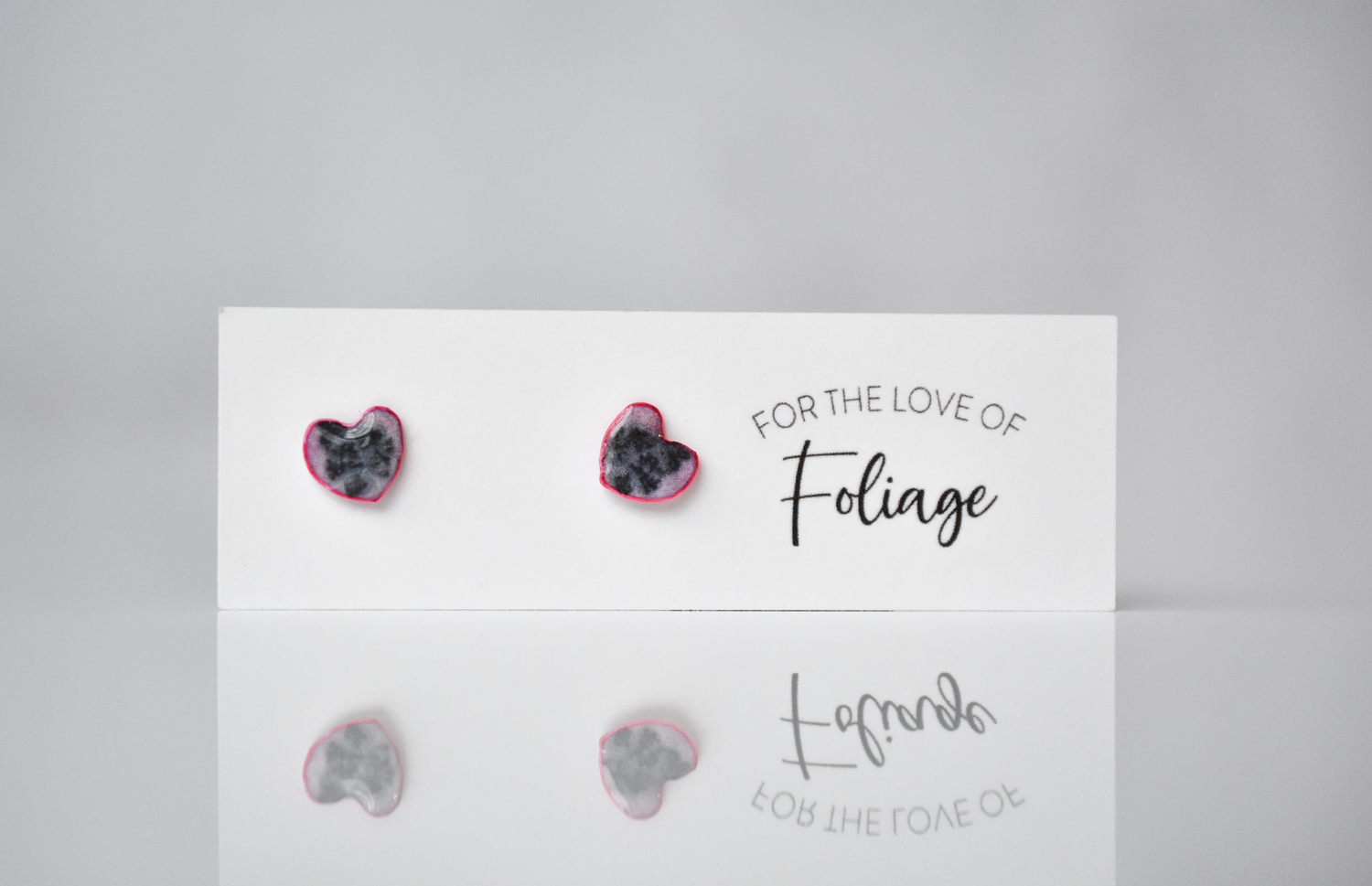 VSOH Stud Earrings | Leaf Earrings
Details
Say hello to the teeny tiny VSOH (Variegated String of Hearts) Stud Earrings—mini-masterpieces handmade in Cleveland, Ohio!
The hypoallergenic stainless steel posts won't irritate your lobes, and the adorable heart-shaped design couldn't be more realistic.
Their micro size means they won't get caught on things or in the way of daily tasks - the perfect accessory for all your plant-loving pals. 
Just be sure not to get them wet!
Approximately 1cm tall
Made of paper and resin
Stainless steel posts
Handmade in Cleveland, Ohio
Customizations available upon request