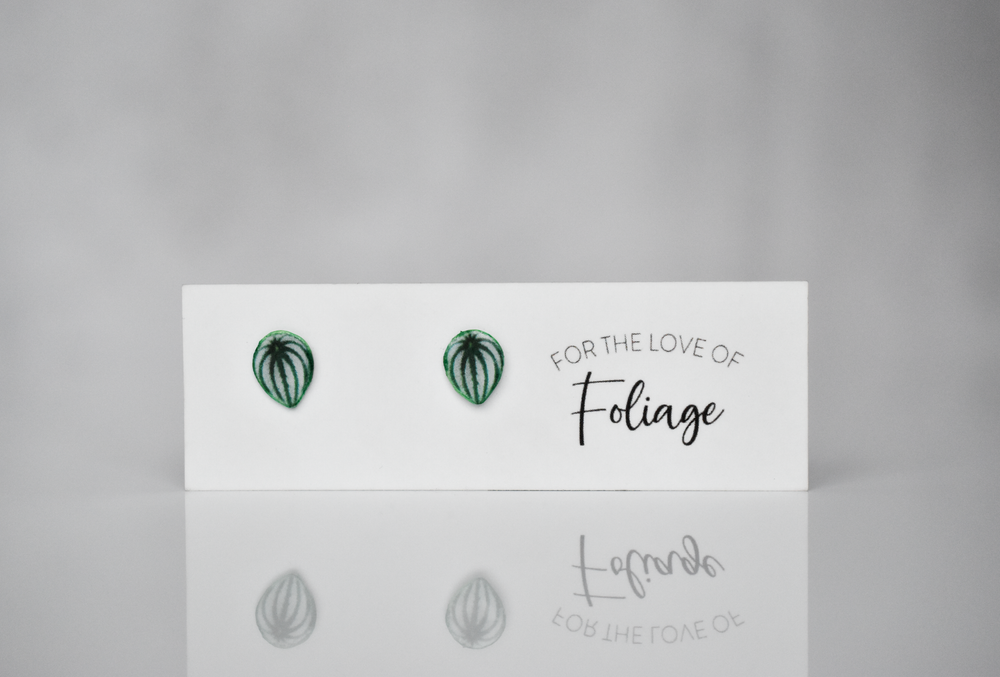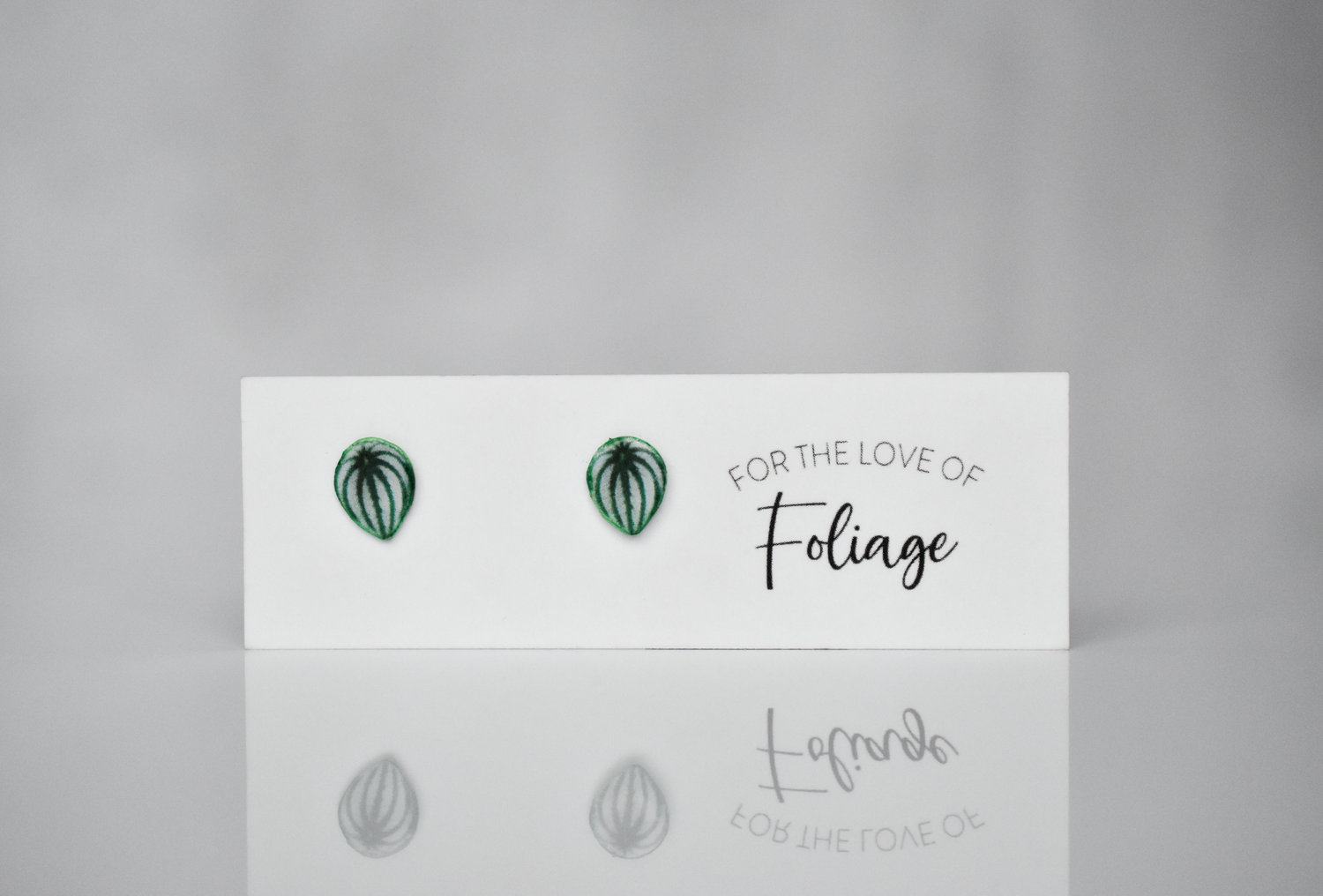 Watermelon Peperomia Stud Earrings | Leaf Earrings
Details
Don't let their delicate appearance fool you!
These ultra cute watermelon peperomia stud earrings are handmade with paper and resin, so they can tag along with you through all your daily adventures.
Plus, they are hypoallergenic and designed to look like real leaves, making them the perfect gift for any plant-loving person!
With these earrings, you don't have to worry about them getting stuck or getting in the way of your daily tasks. Just make sure you keep them dry!
•Handmade in Cleveland, Ohio
•Hypoallergenic stainless steel 
•Approximately 1cm tall
Handmade in Cleveland, Ohio
Customizations available upon request