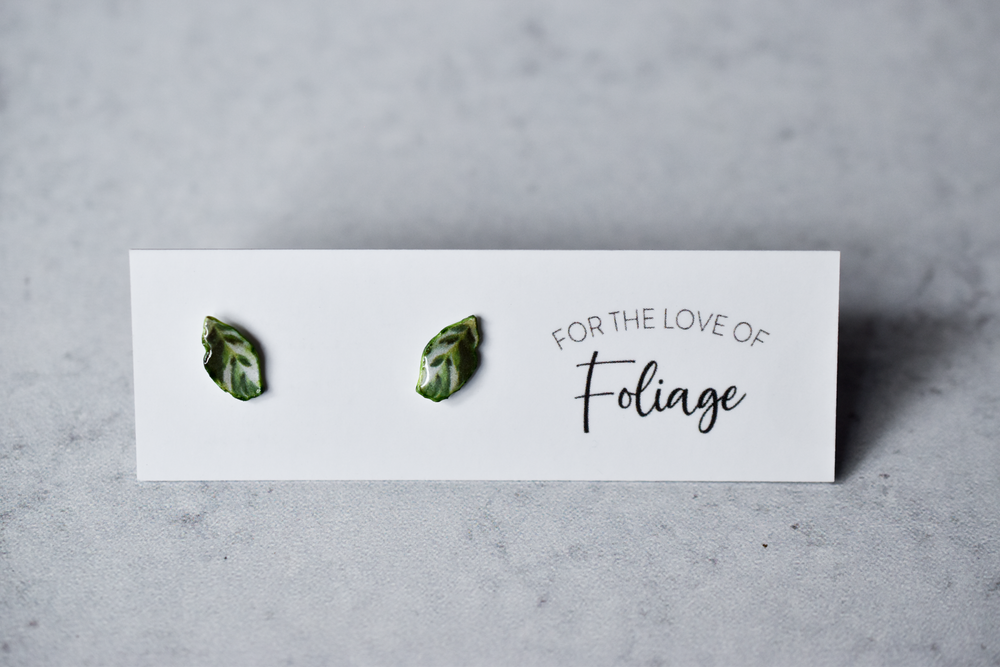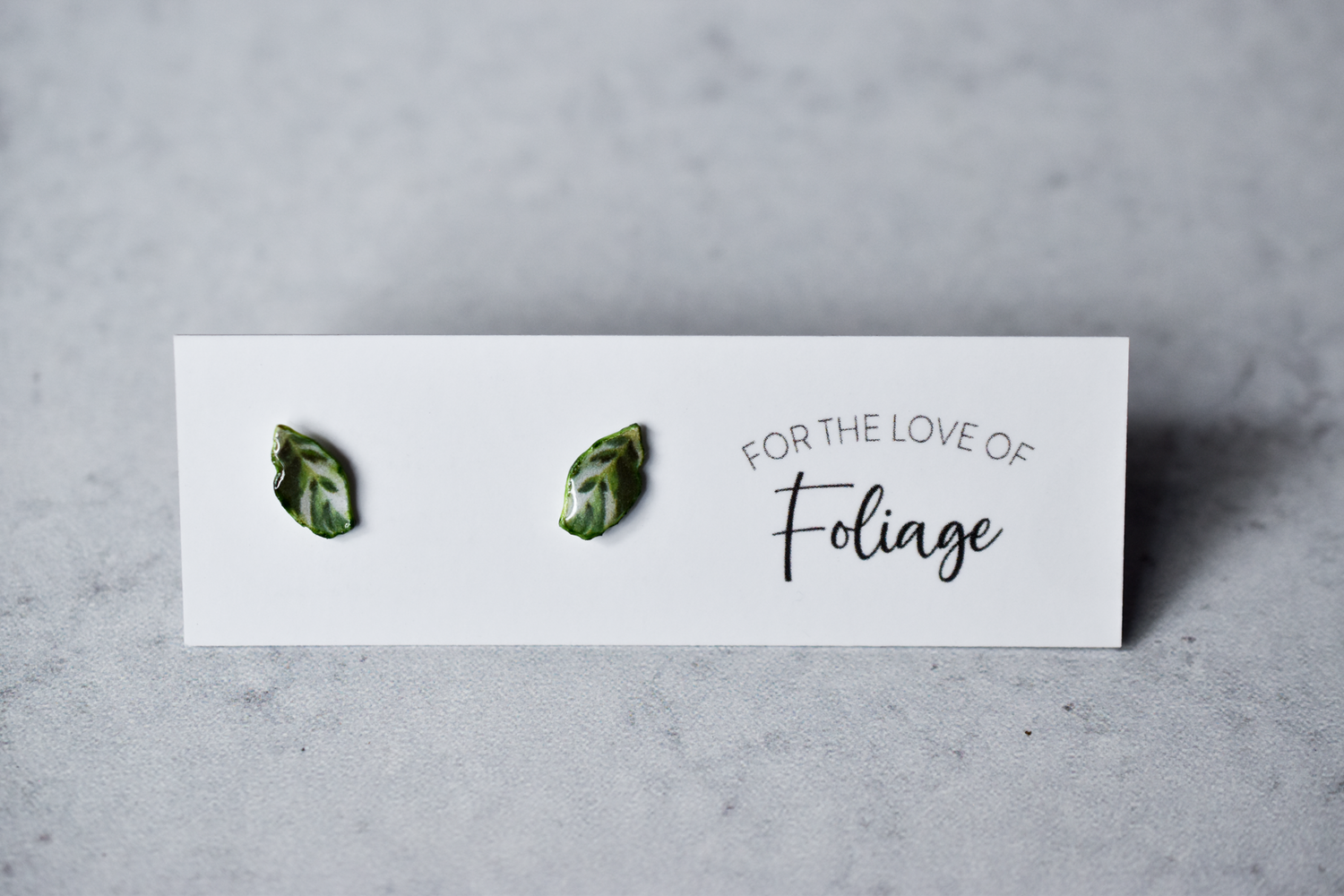 White Fusion Stud Earrings | Leaf Earrings
Details
Handmade in Cleveland, Ohio with paper and resin, these hypoallergenic stainless steel posts provide the perfect look without fear of a reaction.
Plus, they resemble real leaves so closely, your friends and family will think you grew them yourself! Who knew something so petite could make such a stylish and practical gift for any plant lover?
Perfect for daily wear with no risk of getting caught on things or in the way of your everyday tasks - just make sure to keep them away from water and you'll be all set!
•Approximately 1cm tall
Handmade in Cleveland, Ohio
Customizations available upon request